Mayor Bennett is 95 percent certain the Terre Haute casino referendum will be on this fall's ballot, convention center construction could begin in August, and the new police station should start going up this fall.
On this week's installment of Ask The Mayor, Terre Haute Mayor Duke Bennett addresses these issues and more. Listen to the full conversation with Indiana Newsdesk anchor Joe Hren by clicking on the play button above, or read some of the questions and answers below. A portion of this segment airs 6:45 and 8:45 a.m. Wednesday on WFIU.
This conversation has been edited for clarity and conciseness.
Hren: Now that the casino bill has passed, what is the city doing to prepare for a referendum this fall?
Bennett: We're working right now behind the scenes to get it on the ballot for November and then we'll be educating the public as much as we can through public meetings and a variety of other sources to help educate them about the benefits on this casino and then leave it up to voters. I'd say it's 95 percent sure it will be on the ballot in November, but we'll know by the end of the month. 
Hren: You've always touted this as economic development, in some reporting we've done, statistics show Vigo County second to last for median income in 2017, third highest poverty rate in Indiana, will a casino help?
Bennett: On the other hand, for the people that get jobs, it will absolutely help. There are some low end jobs, but the majority are good paying jobs, so people are going to come from everywhere to participate in the gambling activity, so they're not going to just be Vigo County people. I think the same case could be made anyplace there is a casino, it could hurt them. But we're trying to bring this economic development opportunity and hope people will be responsible gamblers.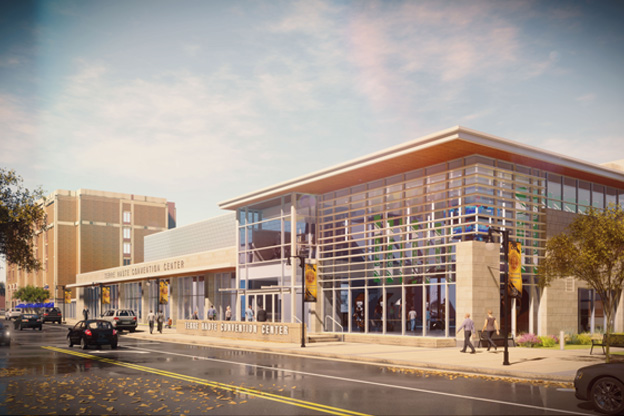 Hren: Construction could start on the new convention center as early as this summer. What's new?
Bennett: As we speak, we are going through the process of getting the bonding done, so it will be going to the county council in the month of July that will get finished. We anticipate a groundbreaking on the facility sometime first part of August, so construction would start right after.
It'll take 18 months to complete, we'll know more once this construction bids come back, we'll know where we're at when we can start, depends how many winners we've got and when they get started, when the utilities can be moved. Once the bonding is completed and this project is 100-percent going forward, then they can start booking out conventions two and three years out at the earliest.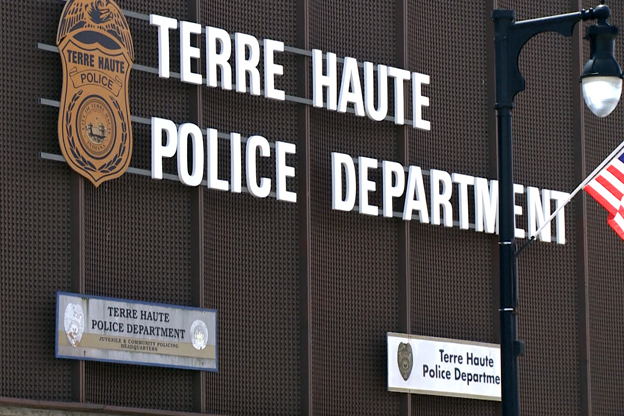 Hren: A new report this week in the Trib-Star says a new police station may finally move forward this year, we've talked about this a few times on this show, but it's never gotten off the ground.
Bennett: Well, it did get off the ground, but we did the design - we spent $1 million so far on the project, so we acquired the property several years ago, but about three years ago we finished the design, moved all the utilities out of the way, so we were waiting to be in a better financial position, wanted to see how the jail would shake out because some in the community wanted us to combine the facilities, and so now we're going to move ahead with the project.
We'll use TIF revenues from the downtown TIF district, so the payment we make on this new building will come strictly from the downtown TIF existing revenues so we don't need any tax increases or money from anywhere else at this point. We can back it up with EDIT funds or the new public safety LOIT. I would hope to start construction this fall.