Terre Haute is working with city staff and other officials over the coronavirus pandemic, the city is still looking for future convention center parking, and Bennett follows up with the NAACP concerns over the 'Live PD' TV show.
On this week's installment of Ask The Mayor, Terre Haute Mayor Duke Bennett addresses these issues and more. Listen to the full conversation with Indiana Newsdesk anchor Joe Hren by clicking on the play button above, or read some of the questions and answers below. A portion of this segment airs 6:45 and 8:45 a.m. Wednesday on WFIU.
This conversation has been edited for clarity and conciseness.
Hren: I want to start with all the coronavirus news. As we talked with Mayor Lienhoop in Columbus last week, it's not a panic time – it's a preparing time, how is Terre Haute preparing?
Bennett: The health department set up a website to provide some information to people to do things to help you to keep from getting the flu along those lines. That's primarily what we've been getting from a lot of sources.
I think the main thing to do though, is to make sure when you're sick, is to not hand it off. And from the city's perspective, we don't want people coming to work when they've got the flu and wait till they get themselves healed up.
Hren: I saw a tweet from an official that says everything we do before a pandemic seems alarmist, everything we do after seems like we didn't do enough, do you relate to that?
Bennett: I'm watching what other communities are doing. I'm reading all these dispatches, if you will, from state government, federal government, to our local folks. And really, they all say the same thing. Just try to keep away from the flu, get yourself healthy. So maybe it won't affect you.
But there's only so much planning you can do ahead of time, because if it doesn't happen, you don't need to implement these things. You just have to be ready. And so you get criticized either way, you're either not doing enough or you're doing too much and you're scaring everybody. So I just think you need to be somewhere in between.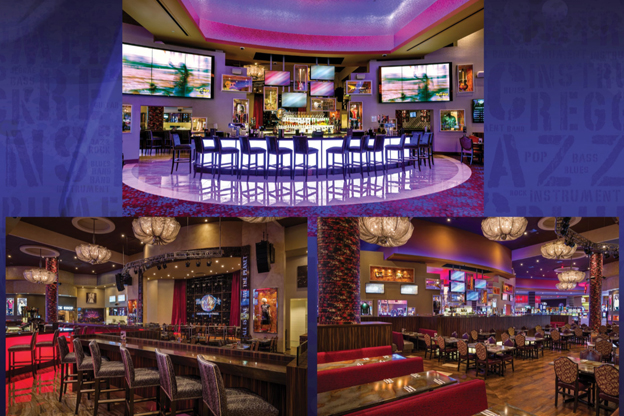 Hren: The other big news was the Indiana gaming commission investigating Spectacle Entertainment, the company that was seeking to open the casino here in Terre Haute. So you come this far, get the referendum approved and now it's all halted?
Bennett: They're doing their investigation, how that shakes out, we still don't know. I mean, they're not telling us anything, I wouldn't expect them too. I just know that they're very thorough, and they will look under every rock and do everything they need to do to make sure that clean bill of health comes across this.
I would hope that maybe in the next couple of months, we'll get a resolution to this but that's just me and wishful thinking. And if they're not, and if they're denied, there's really I mean, you go back to the drawing board. Or it could be that the local owner can buy those guys out, get him out of the picture. I guess that'll be up to the Gaming Commission about what they find and how they want us to proceed.
Hren: I haven't followed up on the LIVE PD program with the Terre Haute police department, the NAACP asked the city to stop saying it exploits residents at their most vulnerable time, you said you were surprised to see that report because nothing was brought up to you. Did you talk with the Terre Haute NAACP?
Bennett: We've not had a specific conversation with myself and them but the police chief went to the recent meeting and they had a great conversation about their concerns. We shared our side of it so that has happened. I've personally not been able to do it just because of a couple of issues that have hit me recently with vacation and and surgery, but I will connect with him but he was able to do a lot of that. So I think we're building bridges, we're working on that.
We're on a hiatus right now with 'Live PD' that was already scheduled. We believe they'll be back sometime this summer, but right now our contract goes until October.
Hren: I hear you say most people are ok with this show, but if this is a minority issue, they are outnumbered – so the question is this the right thing to do besides the majority?
Bennett: True. It's just if there are a lot of people, they let us know, you know what I mean? Like we went through this casino thing. We had some pushback on that - it wasn't overwhelming, the positives outweigh the negatives. But we had a lot more pushback for that. When we do a road project, there'll be a whole bunch of people who are happy, won't say a word, but there'll be five or 10 people that will call us and complain about it. So you have to weigh those things. As I'm saying, everybody has the same voice. But we have to make sure that we're doing what's best for the majority.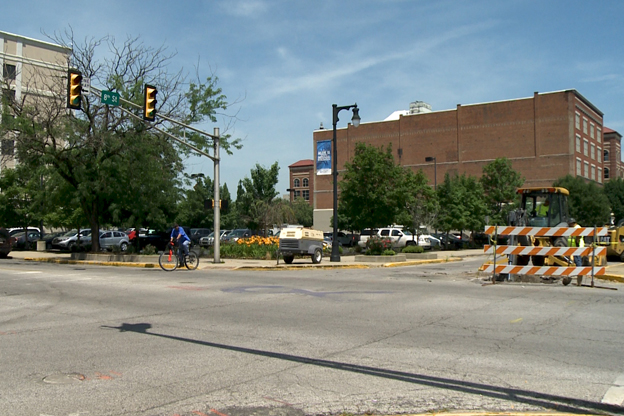 Hren: I saw recently a proposed ordinance as reported by the Trib-Star that would have prevented surface parking downtown, but was withdrawn. Is this about the convention center?
Bennett: We were going to build two parking garages and so the bids came back and the second parking garage was just way out of budget. So we had to come up with an alternative for parking because we can't build that garage right now.
So we looked across the street to school corporation building, they've had some financial challenges. They're looking to sell their corporate office downtown. We thought what a way to help them out and solve our problem. And so one of our city council people filed an ordinance though in essence would not have let us torn the building down. There's already two parking lots there and a building in between them, so to tear the building and make it all parking. And so last week, the city councilman withdrew that ordinance and so we're pursuing ways to solve this problem.
At the end, we would like to build a parking garage, whether it's on that site or back at the original site at Seventh and Cherry, I don't know yet. But our goal would be for this just to be temporary parking for the next few years, until we're in a position where we can either do a public/private partnership, or we can do it on our own to build that second garage.
Hren: Quick update on city budget?
Bennett: We took our tax anticipation warrant out at the end of February for this year, which was reduced again, this year by half million dollars. So we continue to reduce that borrowing. So we exceeded our our plan for last year. I'm expecting us to do that again this year. We'll finalize those numbers sometime in the middle of this year. And we're also starting our budgeting process probably in April or early May. So, boy, I tell you, it's been non-stop. But I couldn't be any more excited about our financial position and much more cash on hand at the end of this year than last year. But as we look forward to continue to eliminate that borrowing, that's our goal is to eliminate it and build up our own reserves. So we don't have to do those kind of things in the future.
You know, about that tax anticipation warrant. It was $4 million last year. We took it down to $3.5 million, but we're going to pay a half million back in July so it'll be $3 million that will owe at the end of the year. Sorry, just to be very specific.