A GM strike update, the downtown conference center has a new developer, the ice rink returns to Municipal Stadium, and the mayor is wrapping up two months left in office.
On this week's installment of Ask The Mayor, Kokomo Mayor Greg Goodnight addresses these issues and more. Listen to the full conversation with Indiana Newsdesk anchor Joe Hren by clicking on the play button above, or read some of the questions and answers below. A portion of this segment airs 6:45 and 8:45 a.m. Wednesday on WFIU.
This conversation has been edited for clarity and conciseness.
Hren: I wanted to follow up on the GM strike since a tentative agreement was recently made, we've talked about it on the last show, and you're a former president of the local united steelworkers, what's happening now?
Goodnight: Now it has to go to ratification by the body throughout the country, there could be a vote this weekend. We had a couple strikes during my time as president, there's always that uncertainty and there's obviously things important to the body to the members that are so important they have to withhold their services.
Time moves very slowly, the plant I worked at, not while I was president - we were locked out for over four weeks. It's very uncertain, it weighs on people, it weighs on families.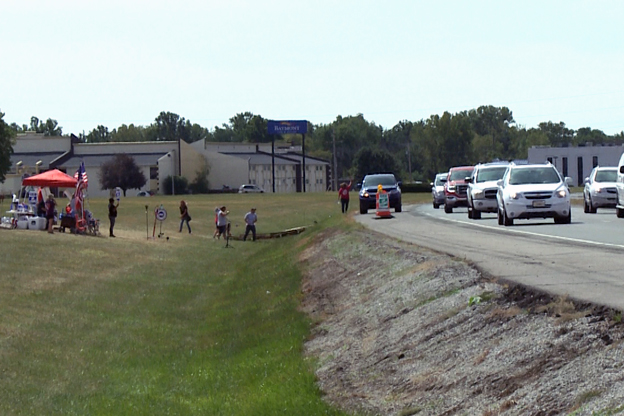 Hren: The new downtown conference center and hotel has it's third developer, what's going on?
Goodnight: Yes, and we've talked to others as well, each one had their own reasons. One had opportunities for another project they saw as more financially beneficial. Others had multiple players and financial interest with different people and couldn't reach the true partnership they needed to make this happen, so Envoy which is out of Noblesville is leading this. They done projects here in town.
They'll own the hotel, the conference center will be owned by the Convention and Visitors Bureau and the parking garage will be a city parking garage. 
They still have to get their financing in place and I think we've given them until the second week of December to get those things finalized and then we can ink the deal.
Hren: When you started to look at a new developer, do you open it up to everyone or do you zero in on a new developer?
Goodnight: To try and keep the ball moving, we didn't get a lot of interest originally. Part of it is we're being really selective. We want something that you wouldn't see in just any community. So we put some higher standards in, we're sticking with six stories, we had some wanted to talk to us about maybe a three story or four story, we also said it has to have over 100 rooms. So that's why we've had limited interest.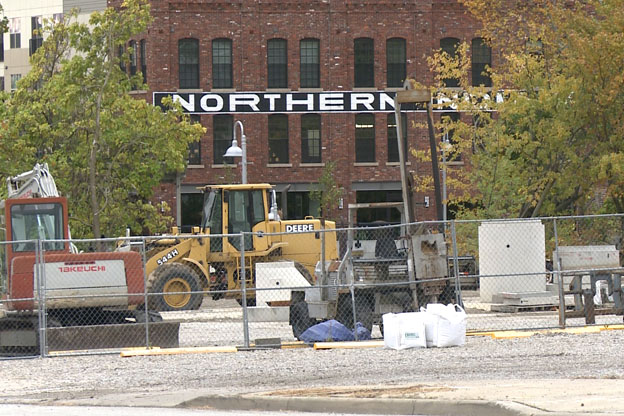 Hren: I hear the ice arena is coming back to Municipal Stadium this winter?
Goodnight: Yes, we're opening right before Thanksgiving this time, bumped it up a week or two. We're excited to offer that and we think it was a success last year and it's a nice time for families and low cost. Not for profit Bridges Outreach will be running it so the money will go to a good cause.