Railway overpass construction could begin in 8 weeks, the city salary ordinance goes to city council, and the city's bike share program Columbike will end this year.
On this week's installment of Ask The Mayor, Columbus Mayor Jim Lienhoop addresses these issues and more. Listen to the full conversation with Indiana Newsdesk anchor Joe Hren by clicking on the play button above, or read some of the questions and answers below. A portion of this segment airs 6:45 and 8:45 a.m. Wednesday on WFIU.
This conversation has been edited for clarity and conciseness.
Hren: First reading of next year's budget tonight (Tuesday), and the salary ordinance is the big difference for next year.
Lienhoop: We implemented a salary study last year to correct some disparities to what we pay our employees and what the market seems to offer. Most of it in the public safety arena, so we put those folks on fast track this will be year 2 of 2 years. For civilian employees, it will be year 2 of 3. And then we have a lot of money to spend on health insurance. The city is primarily self-insured, the claims the last couple of years have exceeded the amount of money we put in the funds, so we need to rectify that.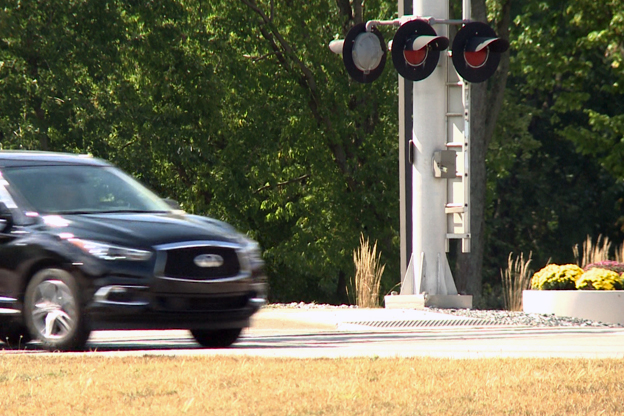 Hren: The budget is increasing for the State Road 46 railway overpass and it looks like the city is going to have to pick up some of that?
Lienhoop: We will, but we really don't know how much. Those bids will be open a week from today, and hopefully we'll know at that time what we'll have to pay. The last estimate was $35 million for the whole project. We paid in based upon an $30 million dollar estimate so in theory the city might owe $2.5 million more. 
The project raises State Road 46 to go over the railroad and redesign the intersection it has with State Road 11. It'll be likely the middle of December before we're able to turn some dirt then it's going to be weather dependent. 
Hren: Thomas wrote an email asking, "How did it come to be that Terre Haute, Bloomington, Columbus and Kokomo have each been engaged in building a downtown parking garage, a new downtown hotel and a new downtown convention or conference center? Are these all formerly 'missing elements' to a healthy community?"
Lienhoop: I can't speak for the other communities, but I know for us it was the demise of the Clarion Hotel. So it's more coincidence we're here the same time other communities are. I think there's an increased understanding that place-making is really kind of important and it's important for us to make a place where people want to be. 
Hren: I know we talked about this last month, but it more or less became official recently that Columbike will no longer operate, what happened?
Lienhoop: We just didn't have enough riders. Not everything you touch turns to gold. The folks who funded it took a good look at the Indy bike share program - it was 20 percent locals and 80 percent tourists. The understanding was in Columbus, we would not get those numbers. In fact, the expectations would be flipped. And the 80 percent didn't show. It was funded by Columbus Regional Health and Cummins and they decided it didn't merit continued funding.
We're going to work with the vendor we got the bikes and bike stations from to find another community that might be interested.