Mayor Lienhoop takes a trip to Bloomington to meet with Mayor Hamilton on environment initiatives. We talk housing shortage, second tier city status, and new security enhancements for city hall.
On this week's installment of Ask The Mayor, Columbus Mayor Jim Lienhoop addresses these issues and more. Listen to the full conversation with Indiana Newsdesk anchor Joe Hren by clicking on the play button above, or read some of the questions and answers below. A portion of this segment airs 6:45 and 8:45 a.m. Wednesday on WFIU.
This conversation has been edited for clarity and conciseness.
Hren: We usually meet at your office in Columbus, but today you happen to be in Bloomington, so we appreciate you stopping by our station to do the show. What brings you to Bloomington?
Lienhoop: Hamilton called me a couple of weeks ago and said, can we get together and talk about climate and what our communities might be able to do together to sort of address the issues related to climate change that we both face.
The notion is that as we found in the other partnerships we've had, we can get a little bit more done together than we can separately or individually. We got together with a few people from our communities, few folks from the O'Neill school here in Bloomington, and talked a little bit about what municipalities can do with respect to climate change. It's very early, got a lot to learn.
One of the things that we talked about, or I tried to emphasize to the group was that municipal government really is pretty lean. We don't have a lot of excess staff laying around. And so to say that we're going to tackle something as complex as our climate, is a bit of a challenge. So the whole notion is to see where it goes. There's no destination, right? It's a journey.
Hren: You've also partnered with Meridiam to bring high-speed internet to Columbus.
Lienhoop: It will be in the entire county, we've got some participation or partnership with the county government, because of the lack of density that occurs outside city limits, the county is actually going to put some money into this program in addition to the tax abatement that they granted to Meridiam. So we're excited to see it come to fruition. We'll be able to say that we're among the most wired communities in the country.
READ MORE: Bloomington fiber internet installation begins Oct. 4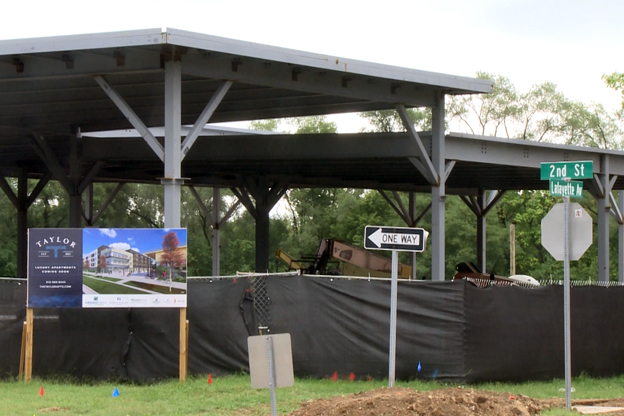 Hren: We reported on a town hall in Columbus about a housing crisis – skyrocketing national rents – investors buying up properties, this just isn't a Columbus problem though?
Lienhoop: In fact, We're probably in a little better position than many other places. But yeah, I've noticed, with all due respect to landlords that, some of the least maintained or most poorly maintained properties in town are rentals. And there's a variety of reasons for that a lot of which is just common sense.
We do worry a little bit about some of the corporate owned housing in Columbus, but we've not had any complaints yet about mismanaged or poorly managed corporate rentals. What we continue to sort of address is the need for just more housing units. I hate to try to oversimplify things, but I think it's a simple supply and demand issue, we've got demand, which is wonderful. And supply just isn't quite there.
Within the last five years, we've added about 900 units to the city of Columbus as housing stock. So we're doing what we can, in terms of trying to attract developers and make it a economically viable place for them to build homes. We've got a couple 100 units that will come on next year in the downtown apartment projects on Second Street. So, the market is responding. 
READ MORE: Indiana housing task force begins meeting to address critical shortages
Hren: Are there other things when you talk to other mayors and different cities about strategies to move forward? Because there's only so much a city can do to bring more housing?
Lienhoop: Candidly, my belief is that we've got to create a fertile economic climate, there's got to be a reason for people to invest. The city does not have money to go build apartment complexes. It would be difficult for us to do that, and then compete with those who do this for a living. So what we've got to do is make our community economically attractive for those people who were in that business. And, Columbus has done a pretty good job of that.
Each year, over the last 10 years, our population has grown. So people are finding a way to live. And although I realized that sometimes it's a little tight, we find a way to make it work.
Hren: One of the initiatives from the town hall, they want to create a database on landlords to see how many code violations a landlord has, they want to approach city council, is that something they can do?
Lienhoop: Well, have to wait to see just specifically what the request is. I mean, we tend to let people come and talk to the city council. It's not a town hall, so to speak, but it sort of mimics that. And we'll just have to wait to see what their work request is.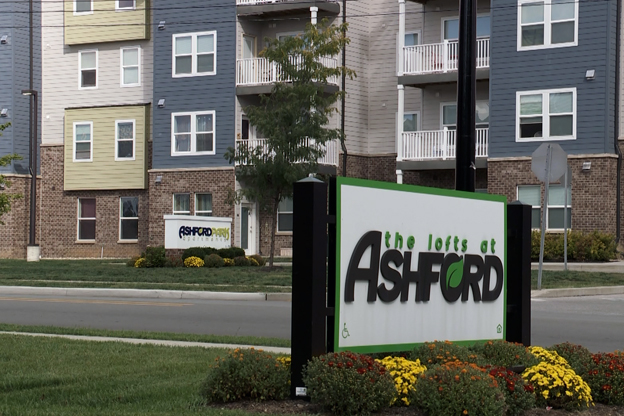 Hren: I wanted to get an update on the second class city upgrade? Remind us what this means now that you're getting to the point now of actually making it happen.
Lienhoop: In Indiana, there are three classes of cities and then you have towns and unincorporated areas. But we are a presently class three city and we will move to a class two, the decision has been made there was an ordinance adopted by the city council a month or so ago. The initial issue that you deal with is a population. In Indiana, you've got to be a city of 34,000 or more in order to make that switch from three to two. We became eligible for at that with that metric, maybe 10 years ago.
Things were working as well as they were, so we didn't really need that. But we had some council members asked us to take a look at that earlier this year, and so we did. The changes that will occur is that we will change the city  council makeup, we will go from seven members to nine, there will be six districts and three at large seats. And then we will change the way the finances are managed. We will go from a clerk treasurer to a clerk, and then a hired controller.
Part of what we'll deal with next will be a redistricting. Because we've got to add the sixth district, we've got five right now. City council has met and or at least, come up with a proposal couple city council members, I should say, have met and come up with a proposal as to how we redraw the district lines and add that sixth district. And so the council needs to meet and approve that.
That'll come up probably on the October 18 meeting. So by the next time we meet, we'll at least have one vote on that and make one step forward with respect to adding a council district.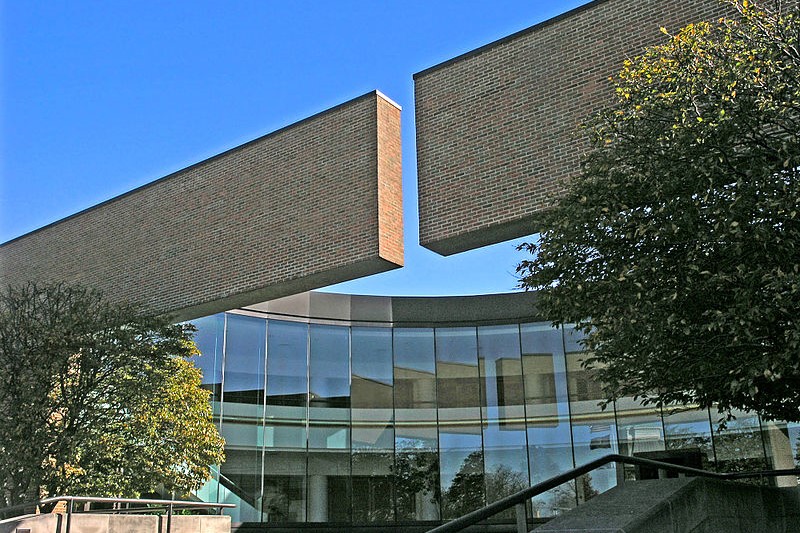 Hren: I see the city is looking at purchasing some new security equipment for city hall, a metal detector? Is there something that precipitated the need for this?
Lienhoop: It's a general reaction to general events. Columbus City Hall is a wide open building. We have a number of employees to whom that's a little bit unsettling, because from time to time, we do get people in the building who are unhappy, and we just have no way right now to identify those folks. And to identify whether or not they might be dangerous so, yeah, we have approached the city council and received approval for a magnetometer which is a fancy name for a metal detector.
And we will approach City Council for position within the police department because it has to work correctly - it has to be monitored by a sworn police officer. And, we've tried to redirect access into the building so that all the entry and exit occurs through the south side.
Hren: I did want to get to one question on the city budget, I know that's something that's still being processed. I see the Republic talked about an $80,000 overtime budget for the fire department. How did that happen?
Lienhoop: The issue you get into is that we have a lot of turnover, and that's really city wide, and really not just city by the employer wide occurrence. And so when that happens, we ended up with more overtime than we anticipated. This past year was a good example, so we just want to be able to provide for the overtime that we know we're going to need.