Lienhoop talks about how he's held accountable despite the lack of a challenger in this year's election. Also updates on the S.R. 46 overpass, Fair Oaks Mall redevelopment, and conference center project.
On this week's installment of Ask The Mayor, Columbus Mayor Jim Lienhoop addresses these issues and more. Listen to the full conversation with Indiana Newsdesk anchor Joe Hren by clicking on the play button above, or read some of the questions and answers below. A portion of this segment airs 6:45 and 8:45 a.m. Wednesday on WFIU.
This conversation has been edited for clarity and conciseness.
Hren: We missed you due to election day in November, so let's start there. You ran uncontested so you'll be back, but will see some new city council members.
Lienhoop: All seven members of city council ran for reelection and five of them were reelected, so we feel pretty good about that. If you take a look at what the council will look like, it will be a little more representative of Columbus. A little bit more representative of some of the diversity that we have here, so we're excited about that.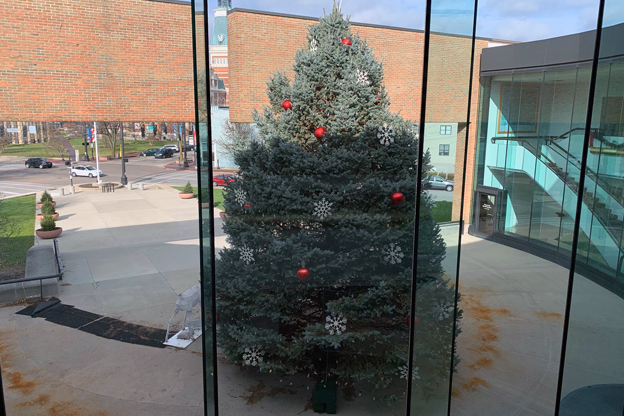 Hren: There's an official recount in one of those races as a city council candidate won by one vote, so that'll be something we'll follow these next couple of weeks, but the other news was city council gaining Democratic majority for the first time since 1983. As a Republican mayor, does that worry you?
Lienhoop: No, municipal issues don't really lend themselves to Democrats and Republicans. I mean, we're pushing snow and picking up garbage. We don't get into immigration issues, or abortion or some of those things that are related to left and right politics.
Hren: Usually candidates go through campaigns, speeches, debates; you didn't go through that?
Lienhoop: Not at all, the issues that would have surfaced did come forward in the council debates. There were several forums where council members were asked about the riverfront project, or the Fair Oaks project. What came forward is that the city is on the right track. We're doing things people appreciate.
Hren: So how do the constituents in Columbus keep the mayor in check without a true election?
Lienhoop: Well, I get a lot of feedback, emails or people stop me in the street or in the grocery store. And the city council we have does a pretty good job staying close their constituents, so I get good feedback from them. I feel like we have a good handle on the pulse of the community.
Hren: The most recent news I heard was the city signing a contract with Taylor Bros. for the Fair Oaks Mall redevelopment, a more engineering role for redevelopment of the area as to the design firm MKSK.
Lienhoop: Yeah, the whole notion is we have things we want to do in there, so how easy will it be to retrofit the facility. So we need somebody with a little bit of expertise in construction that can help us understand how best to go about that.
There'll be another meeting next week, Dec. 10, 6 p.m. at Fair Oaks Mall so another opportunity for the public to come see what we're about and see how plans have progressed.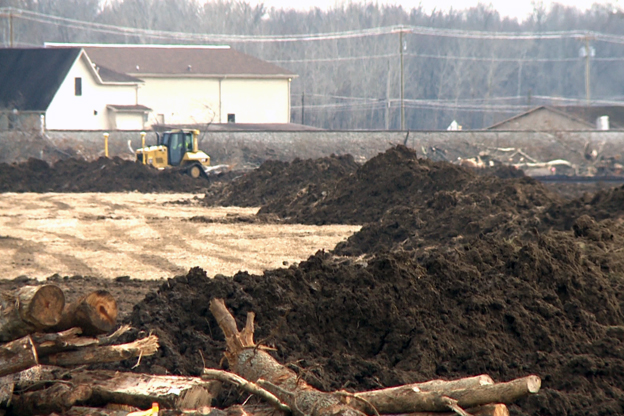 Hren: I saw it driving in today, the State Road 46 overpass construction is underway. We've been talking about this for a few years.
Lienhoop: You're right, it seems like it's been going on forever, but the people at INDOT and others tell me we're five years ahead of schedule. It is astounding the progress we've been able to make. You can begin to see the path the new roadway will take. We're still on track, given the weather cooperates, to be finished a year from now.
Ninety percent of the work will be done to the side of existing roadways. There will be a few weeks during the summer after the fair where State Road 11 will be closed. There will be a time where traffic on 46 will be down to one lane. 
There's a railroad that runs through Louisville and Indiana and it bisects Columbus. We have very few entryways or crossings over that railroad so we have a traffic funnel, and this will alleviate that.