The city is purchasing land to demolish a vacant convenience store and entice development, plans for the $30 million railroad overpass project are 95 percent complete, and the city hopes to have three to five proposals for a new downtown conference center by the end of the week.
On this week's installment of Ask The Mayor, Columbus Mayor Jim Lienhoop addresses these issues and more. Listen to the full conversation with Indiana Newsdesk anchor Joe Hren by clicking on the play button above, or read some of the questions and answers below. A portion of this segment airs 6:45 and 8:45 a.m. Wednesday on WFIU.
This conversation has been edited for clarity and conciseness.
Hren: The city is buying property along Second Street to expand that corridor, what's there now and what does the city plan to do with it?
Lienhoop: Yeah, there's an old convenience store that's been vacant for five years, it was built by the local co-op and just didn't make it, so they sold it and the owner who came in tried it for a few months and was also unsuccessful, so it's been vacant ever since. This butts ground we already own and I think will help facilitate some of the development we have in mind.
When we went through the Envision Columbus process, one of things we identified is we need to expand the Third and Second street corridors. So we hope private enterprise will want to fill in the gap. We have to clean it up, there are eight pumps, and underground storage tanks. We had them tested and they came back undetected of any environmental issues, but those will be pulled.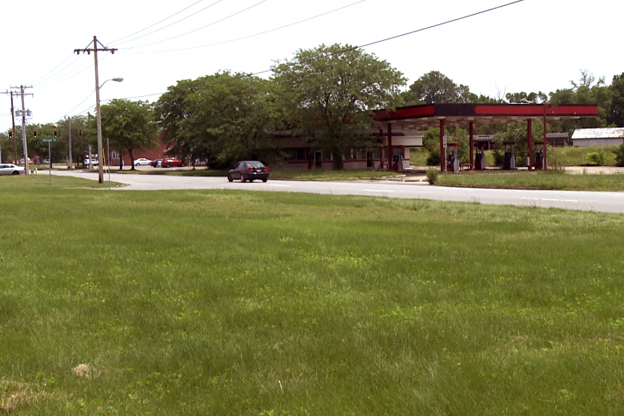 Hren: Since we last talked some significant progress is being made on the design and plans for the railroad overpass project, what's the latest?
Lienhoop: INDOT had a public meeting here last Monday to provide the public with an update. They are at the point where they are 95 percent complete with the drawings. Then they hope to put this out to bid sometime this fall. But they expect to start turning ground yet this year. Then it becomes weather dependent. With good luck, they'll be done end of 2020, with not so good luck maybe first quarter 2021. 
Good news is most of the construction will be off line. It will be south of the current roadway and should not affect traffic too much. There will be parts where crossing State Road 11, they're going to have to shut down State Road 11. And they made particular efforts to avoid the Bartholomew County Fair.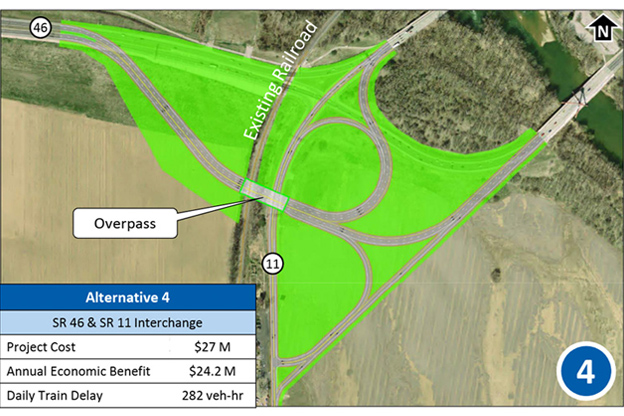 Hren: The city hosted a few potential developers for the downtown conference center, how did that go and what's next?
Lienhoop: We had show and tell here, early May, 42 people that showed up - not 42 firms, several companies sent more than one person. The notion was to answer any questions they might have, walk the prospective areas - the ground east of the jail and the ground across Second Street from the jail. But the notion is to attract someone who has a track record, that's willing to come to Columbus, invest some money, and build a hotel and conference center.
We've given them some specifications, we're looking at 9,000 square feet ballroom with four break-out rooms, 140 hotel rooms, not a full service restaurant, but three meals a day. We're hopeful we'll get three to five proposals to evaluate by June 7th.
Hren: The city is also moving forward with the redevelopment of Fair Oaks Mall by approving more funds for the planning process?
Lienhoop: We have a vision for want we want to do for Fair Oaks Mall, we've talked about that at length. But those ideas as they come together, we'd like to have some guidance from somebody who's been through this before. We've retained a company out of Columbus, Ohio called MKSK and we're in the process of negotiating a final contract. So at the city council meeting tonight, we'll approve some funding for that, and the parks board will as well.