Some Bloomington city officials hope construction can begin in early 2024 for a planned relocation of the city's police and fire departments into part of the former Showers Brothers factory building downtown. 
That's what a representative of Mayor John Hamilton's office told city council members at a discussion about the project in early September. 
Although the mayor's office has a timeline in mind, some officials are pushing back against the plans, calling them ill-conceived, rushed and potentially dangerous. 
Hamilton wants to move the police and fire administration, as well as all police operations, into the western part of the former Showers building. The facility currently houses city hall and some non-city offices. 
Deputy Mayor Larry Allen, who was appointed in July, said the city hopes to put out construction bids by November if all goes according to plan. 
"As always, time is of the essence," Allen said. "With any kind of construction project, costs never come down. It seems, at best, they stay the same and most likely they just rise over time, which is what we've seen over and over again."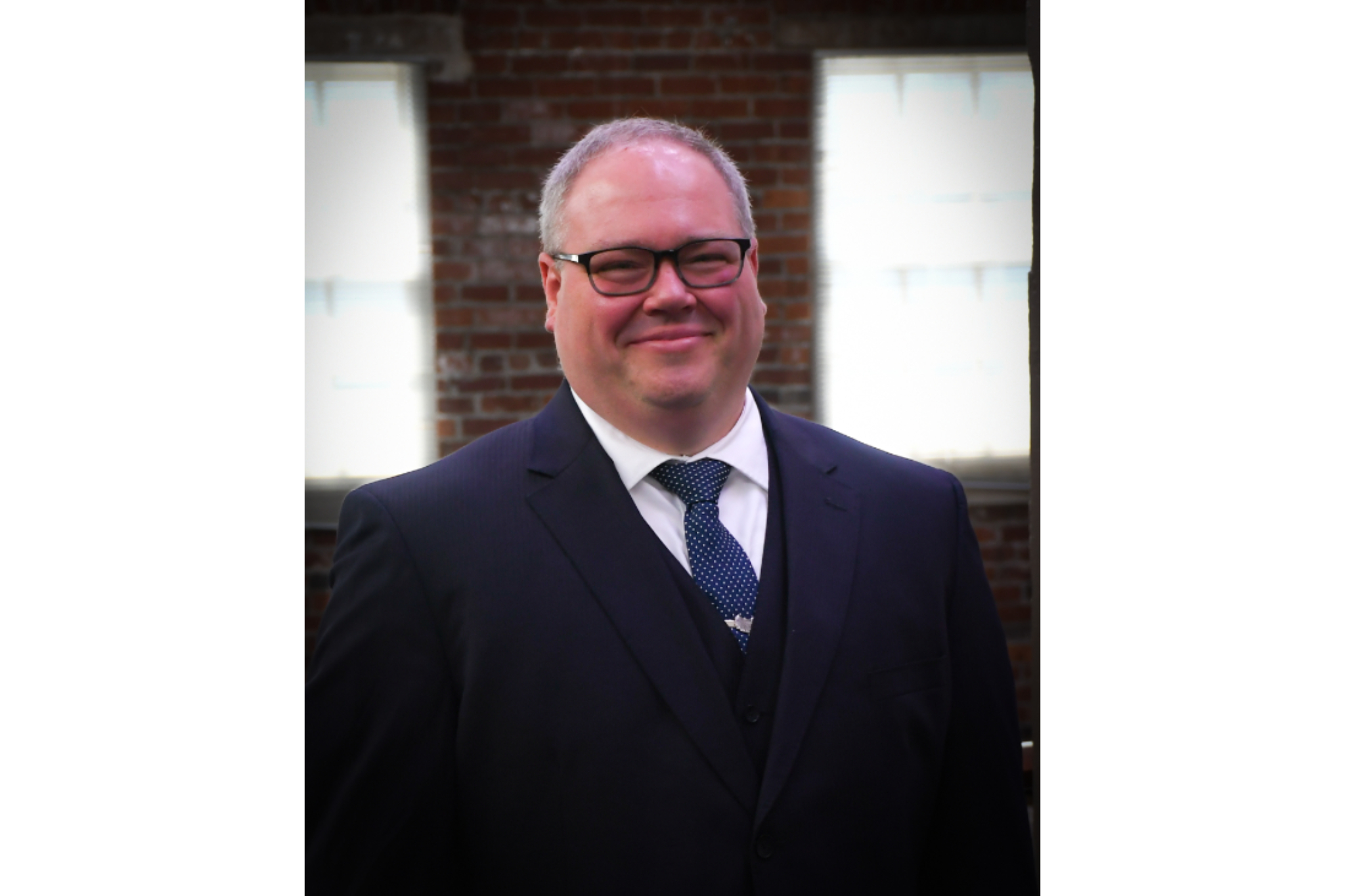 The city says planning and design costs won't be determined until bidding is completed. The project budget is $14.75 million, or about $260 per square foot, according to Allen. 
The council narrowly approved the $8.75 million purchase of the building's western portion in January. It had postponed voting twice before, as many council members said they had misgivings about the project. 
Council member Susan Sandberg said that's still where she stands, even after the council's latest meeting with Allen. That meeting was prompted by a list of questions Sandberg presented to the mayor's office in August. 
"This is a very important project," Sandberg said. "It's going to have lasting impacts for many decades to come, and we want to make sure we're doing it right. It just appeared to me, things are being fast-tracked in a way and a not-so-transparent way." 
Sandberg previously said she would call for a moratorium on the project if the mayor's office failed to answer her questions. Sandberg received responses since then but called them unsatisfactory and said she still has more questions. 
Previous coverage: City council OK's Showers purchase for police, fire relocation

"I am not confident there would be enough support from council to put a pause on the police headquarters planning," Sandberg told WFIU/WTIU News. "I fear the current mayor is determined to push this through. I still hope for a pause, but I feel that to be an unlikely outcome at this point." 
Sandberg said she shares concerns expressed by representatives of the local Fraternal Order of Police union on topics including traffic patterns, the building's structural soundness, and the project's overall safety. 
Union officials repeatedly raised those issues before and after the council approved purchasing the west part of the Showers building. They have also said the mayor's office is not listening to the union or including its members in enough discussions. 
Union President Paul Post expressed those concerns at an August city council meeting at which he questioned Hamilton's transparency. 
"There's no reason a project of this magnitude should be rushed into without doing full due diligence and having full understanding of the financial repercussions of Mayor Hamilton's behavior," Post said. "You were sold on the idea that this was a public safety project funded with public safety dollars. Why, then, are the public safety professionals getting so little participation in this process?"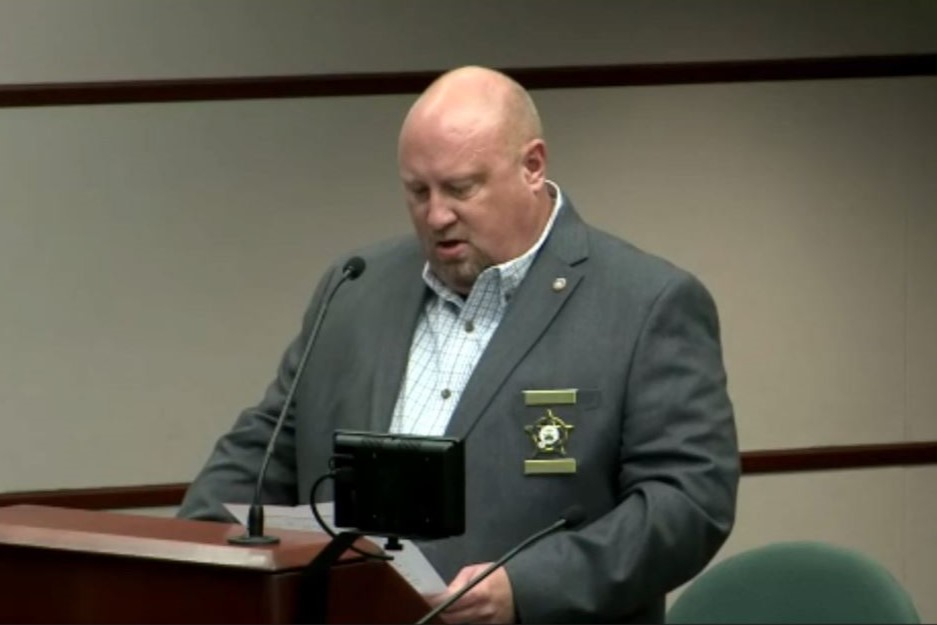 Post said he has been made aware of several draft designs since then but added they are often changed. The city must finalize a design before it can start collecting bids. 
"The promise was, 'yeah, we're going to keep the officers involved. We're going to have a very transparent procedure and really get your feedback' — and we just haven't seen that," Post said. 
Hamilton has pushed back against Post's comments, saying the city is working closely with police administration, union representatives and other sworn officers on the project. 
"There have been further meetings, including with Paul Post in them, and there will be more," Hamilton said. "Everybody doesn't get everything they want, but that process is going on. I think we're going to create a great new public safety headquarters with the police headquarters and fire."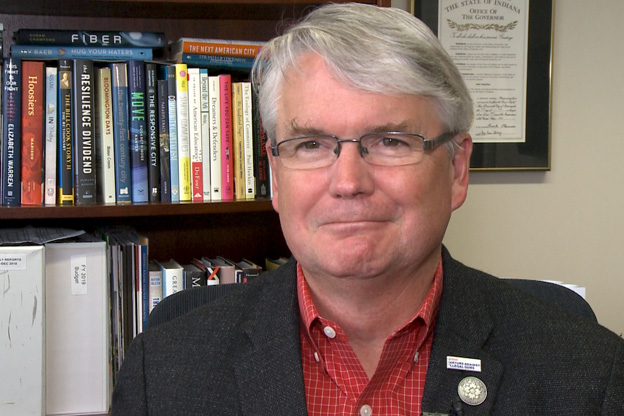 The project was prompted by 2021 flash floods that damaged the police and fire departments' headquarters. The council had previously considered keeping the police department at its current station on East Third Street and expanding the building. 
Union representatives preferred that option, but the mayor's office has said it is not viable. 
Last week, the city formally announced it is selling the police station for $3.2 million. Hamilton said the proceeds will be used to help pay for the Showers project. 
The station could become housing or commercial property, though some zoning restrictions limit what the property can be used for. Hamilton said the restrictions could be lifted. 
Post says the city should at least slow the Showers project down. 
"Our goal, really, is to make sure that the building that gets built is done properly," Post said. "It's time to slow things down maybe a little bit and go, 'Okay, what's really going on here? What can we do? We want to make sure that building is going to last for the city for a long time." 
Council members say they want another meeting to discuss the project but are not sure when that could happen.