Dustin Higgs, convicted for his role in the killing of three women 25 years ago, was executed by lethal injection early Saturday morning.
Higgs became the 13th federal inmate to be executed since President Donald Trump, and former Attorney General William Barr resumed federal executions in July of 2020.   Prior to that date, it had been 17-years since government executed a civilian inmate.
At 12:59 am Saturday, the blinds in the execution chamber at the federal penitentiary in Terre Haute Indiana were raised.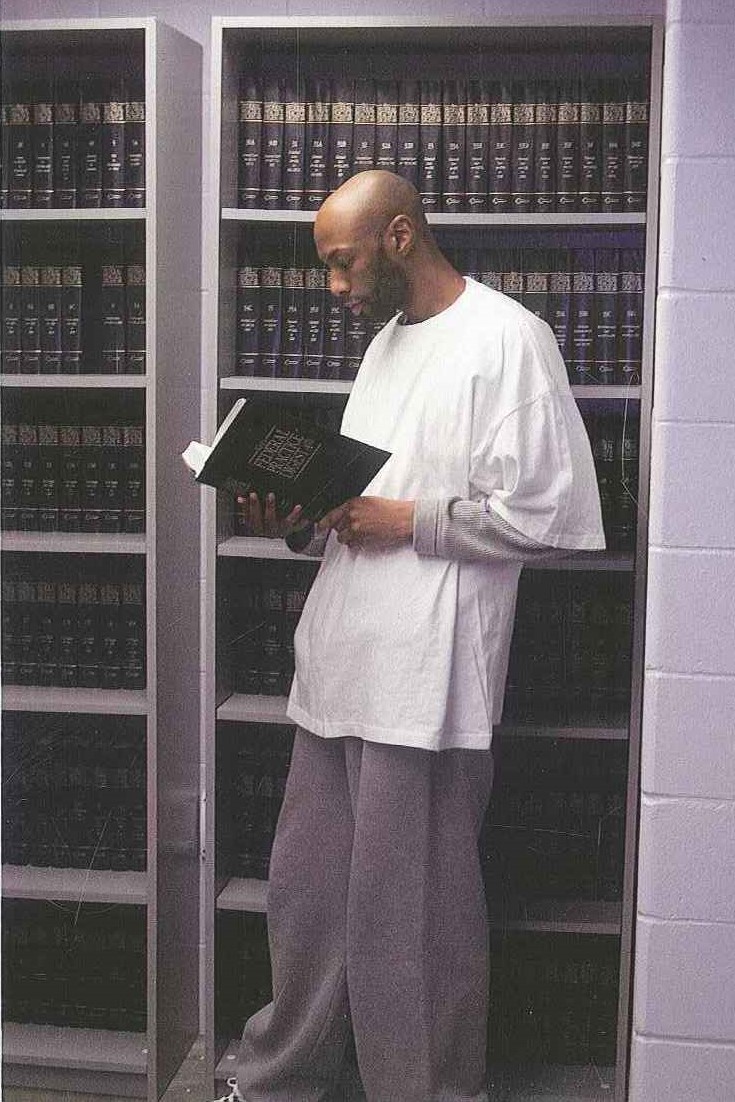 A Department of Justice Official removed Higgs' mask and asked if he would like to make a final statement.
"I'm an innocent man. I did not kill Tanji Jackson, Mishann Chinn and Tamika Black, I did not order their deaths." Higgs said.  "Tell my family I love them. Be strong."
Another official made a phone call to a Department of Justice command center to check if there were any more legal impediments.  After being told by the person on the other end of the line to proceed, chemicals began flowing through an intravenous tube that snaked through a port in the wall.
Three minutes into the execution, Higgs said "I love you" to his sister and other witnesses in the next room.  He closed his eyes and at 1:23 am, was pronounced dead.
Media witnesses reported hearing someone sobbing in the next room throughout the execution.
"Life is filled with decisions," said a man representing the families of the three women. "On that drastic day approximately 25 years ago, a decision was made by Dustin Higgs to end three beautiful young lady's lives."
The man declined to identify himself in a press conference held minutes after the execution.
Higgs and his co-defendant, Willis Haynes were convicted of kidnapping and killing of Tamika Black, 19; Tanji Jackson, 21; and Mishann Chinn, 23. 
According to the government, in January of 1996, Higgs and Haynes invited the three women to his apartment in Laurel, Maryland.  After the women rebuffed their sexual advances, both defendants offered to drive the women home.
Instead, government lawyers say they drove to a secluded area in the Patuxent National Wildlife Refuge.  Higgs ordered the women out of the vehicle; and told Haynes "better make sure they're dead."
"At his trial, the government's theory was that he (Higgs) was the heavy he was the one who did everything this was this was all Mr. Haynes, and that he killed these women. The jury deadlocked, and he ended up getting a life sentence," Higgs defense attorney Shawn Nolan said.
"Saturday, January 27th 1996 is a day our families will never forget," Jackson's sister said in written statement.  "We were heartbroken by your actions in the taking of the lives of Tanji Jackson, Mishann Chinn and Tamika Black.  I was pregnant, alone and missing my sister."
Higgs execution was originally scheduled for 6:00 pm on January 15th, but legal wrangling pushed the execution back nearly 8 hours.
Ahead of Thursday's execution, Higgs' older sister insisted he was innocent. 
"My brother is an innocent man," Alexa Cave said. "He's not guilty of this crime that he's on death row for. He did not kidnap and murder anyone. And just for that reason alone, he deserves clemency." 
Cave said that being from New York, and knowing the type of person U.S. President Donald Trump was, she doubted he would grant relief.
She said she was just going to have to accept his death: "I'll be okay. I'll just carry his strength with me, and I'll be just fine." 
Attorneys for Higgs argued the government violated a lower court judge's ruling mandating the execution team must follow proper COVID-19 protocols before carrying out another lethal injection.
A spiritual advisor to Corey Johnson, who was executed late on January 14th, told attorneys a Bureau of Prisons official inside the execution chamber was not wearing mask. 
The Supreme Court also tossed out a legal challenge from both Higgs and Johnson claiming both men would suffer undue harm during the execution because they had suffered from COVID-19.   Their legal team presented X-rays showing scarring on Higgs' lungs caused by the virus, and that scarring would lead to complications.
Medical experts have testified that the drug used by the government to execute its inmates, Penotbarbital, fills the condemned person's lungs with fluid before they are rendered unconscious.  Some have compared it to waterboarding.
However, the Supreme Court's conservative majority struck down those claims, arguing it doesn't meet the constitution's high bar for cruel and unusual punishment.
President-elect Joe Biden has said he opposes capital punishment at the federal level.
Dozens of members of the Democratic majority in the House of Representatives signed onto a bill that would abolish the death penalty as well.  Senator Dick Durbin (D-IL) said he would co-sponsor the legislation when Democrats take over the senate majority on January 20th.