Fowler, Indiana, looks about as far away from the ocean as you can get.  
But with some above ground pools, a water circulation system, and a lot of hard work, sea creatures can become delicious, hormone and antibiotic-free sea food. 
For Karlanea Brown, co-owner and CEO of RDM Aquaculture, there's no better way to eat her favorite food. 
"I still eat shrimp three to four times a week," she said. "I love it. But I won't eat it out. I won't even eat wild caught from Florida. We tried it, it was bad. It was awful. It's awful compared to what I'm used to." 
RDM Aquaculture started harvesting shrimp in 2010 after deciding to shift away from hog production.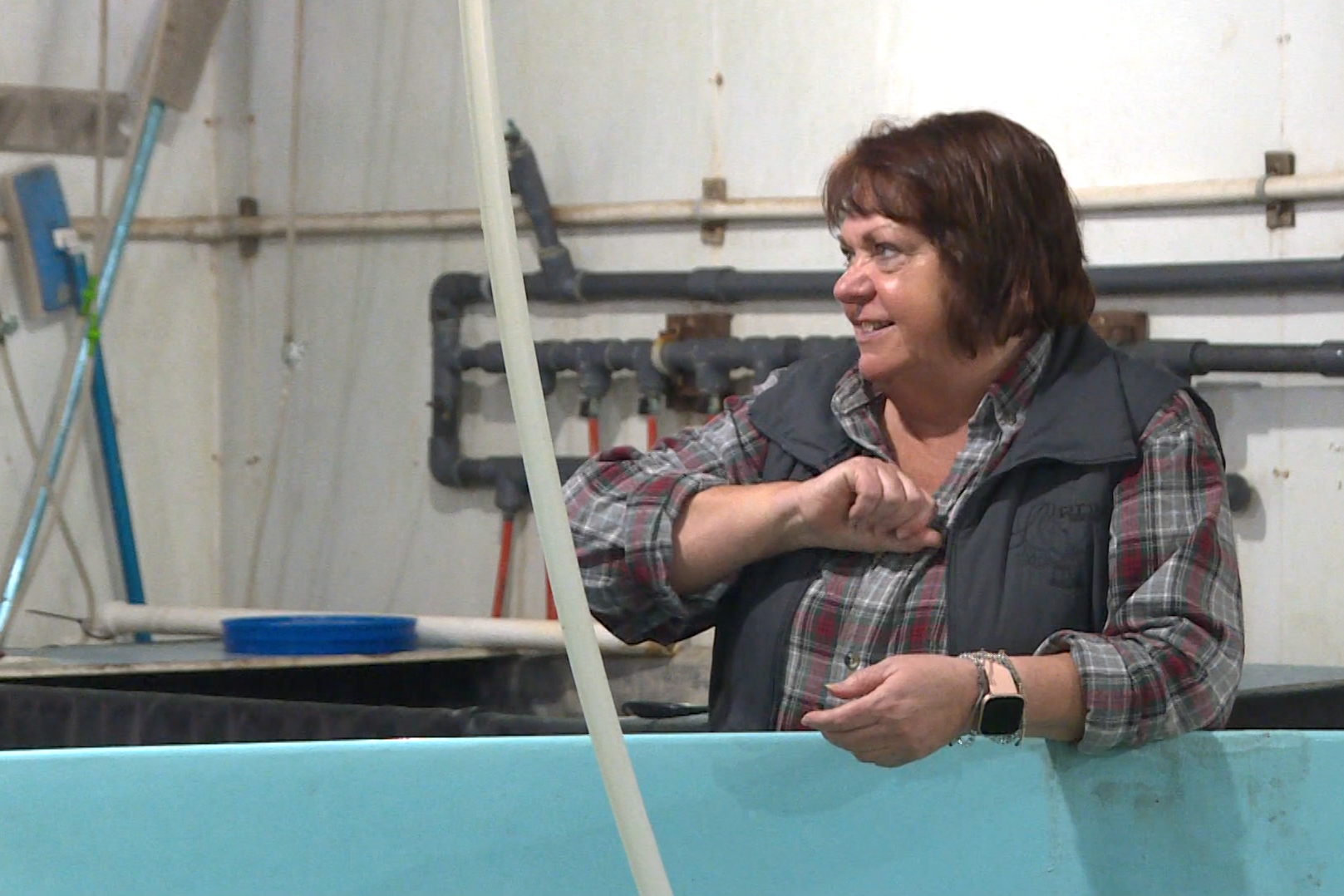 The company sells its shrimp to consumers live, with the head on, to maximize freshness. 
"By selling it live with a heads up, we're guaranteeing you the freshness of that product," she said. "That product you buy in the grocery store, you have no idea how old it is. How long has it been sitting on that shelf? Or how long was it sitting on the boat before it came in?" 
Read more: Sustainable shrimp farm celebrates first harvest in Indianapolis
RDM is one of small number of farmers taking on indoor shrimp farming. When they started their business, they discovered they were only the third indoor shrimp farm to open in the U.S. 
There are a lot of benefits to growing shrimp and other sea life this way as opposed to harvesting from the ocean. For one, consumers love knowing their food is as fresh as possible. 
"I have a lady that drives two hours, and sometimes at least twice a month, she'll come in three times a week," she said. "I'm like, why don't you buy the 10 pounds at the one time she was nope, I want it fresh." 
Second, when compared to other livestock such as cows, chickens and pigs, fish produce less waste and take up less acreage to produce comparative amounts of protein. 
The Department of Natural Resources notes one concern with aquaculture - the potential to introduce invasive species to local ecosystems. That risk can be mitigated depending on which process is used to raise the fish. 
According to Kwamena Quagrainie, an Aquaculture, Economics and Marketing Professor at Purdue, there are a few different types of aquaculture. Farmers can use controlled outdoor ponds, flow-through systems involving existing streams, or indoor systems like what RDM utilizes. 
"In Indiana, if you go to southern part of Indiana where it's a little bit warm, we have some farmers there who are growing fish in ponds," he said. "As you move north, the indoor systems are predominantly what you will find around." 
Other types of fish produced in Indiana include salmon, trout, tilapia, and ornamental fish like koi and goldfish. 
Aquaculture production has increased globally over the last decade. Domestically however, it has stagnated. 
"The reason is that we have been competing with imported products," he said. "Research and estimates put it somewhere around 85% to 95% of all the seafood that we consume in the US is imported." 
Domestic aquaculture farmers compete with low prices, in an industry where margins are already tight. 
"Let's say filet tilapia, you know, for $3.99 in your grocery store, but a local tilapia producer, after actually filleting can't sell at $3.99 or $4.99," he said. "You know, it has to be over 10 bucks, 13, 14, 15 bucks." 
Paul Brown, a Department of Forestry and Natural Resources professor at Purdue, said in other parts of the world, production costs are generally lower than in the US, allowing for lower prices at the grocery store. 
"Even though we can grow almost… all the species that we import and would like to eat, the economics of it gets to be challenging because of our high labor costs and land costs," he said.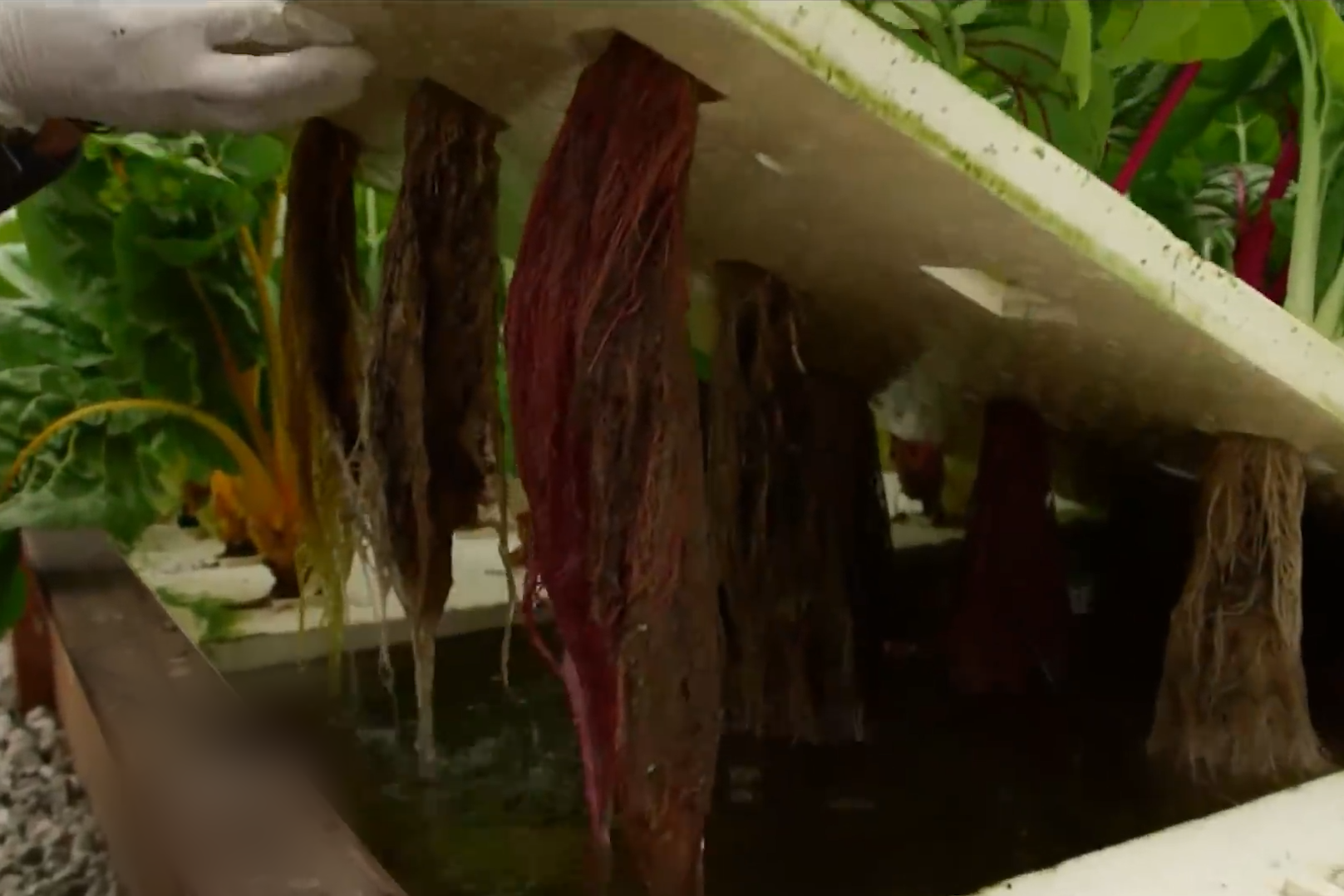 One route that Brown sees forward is the further development of aquaponics, a production system that combines aquaculture, a bacterial subsystem, and plants in a controlled environment that produces more food for less resources. 
Even with this excitement around better, more efficient food production methods, Brown said the industry simply isn't growing. 
"The opportunities in aquaculture and aquaponics are substantial, they're considerable, they're significant, they're legitimate, they don't need to be embellished," he said. "And yet, we don't see new people getting into it." 
Brown views these food production methods as the future of agriculture. The United Nations Food and Agriculture Organization forecasts that by 2050, food production will need to double to support the population. With current food production systems already demanding 70-to-75% of the global fresh water supply, some things will need to change to meet that goal. 
"Those types of food production systems will most likely become more common in our future," he said. "My crystal ball is no clearer than anyone else's. But I don't see how we can get to a doubling of food production on a global scale without some different approaches." 
The United States now ranks 18th in aquaculture production, after having once been among the top five producers worldwide. 
Read more: Taste of Bloomington postponed again