Farmers and landowners met Tuesday with representatives from Southern Indiana Sentinel Landscape in Bloomington to boost conservation efforts throughout the state.
In February, the Department of Defense established the Southern Indiana Sentinel Landscape, a swath encompassing 3.5 million acres of southern Indiana.
Such a landscape is an area in which natural and working lands are well suited to protect defense facilities from land use that is incompatible with the military's mission.
Essentially, the U.S. government would like to keep the land around military installments rural, as encroaching suburbs can make training exercises difficult to impossible. The other involved agencies are the departments of Agriculture and Interior; together, the three departments help landowners maintain areas surrounding key installments.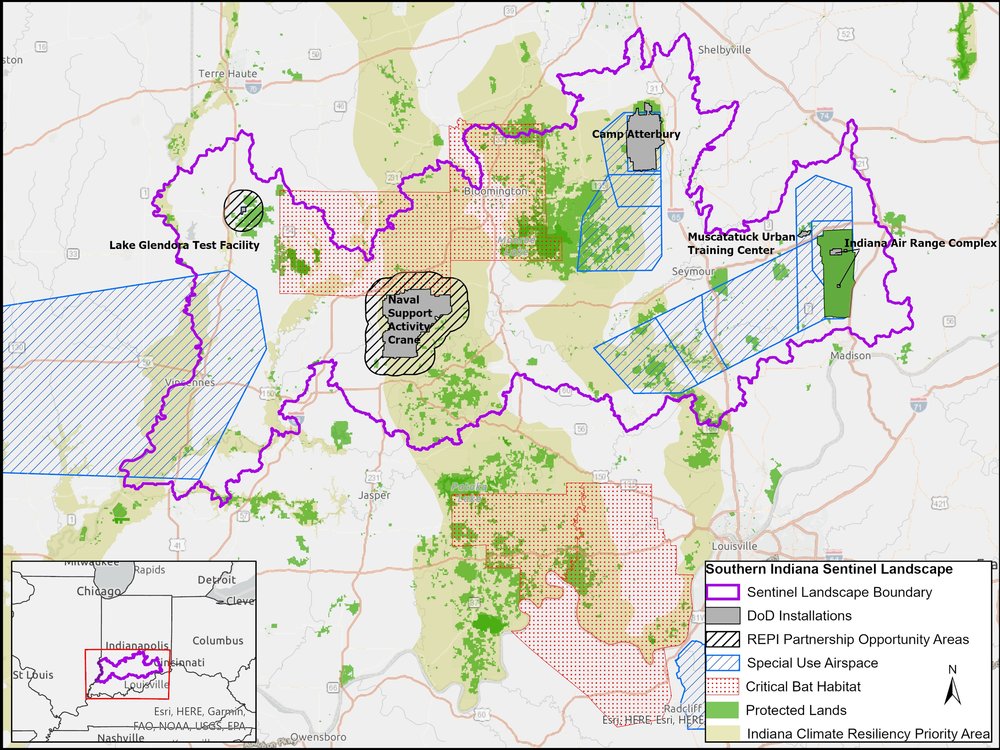 Michael Spalding, program coordinator for the Southern Indiana Sentinel Landscape, says landowners have several ways to get involved and be rewarded for taking care of their property.
"We can connect them with resources that help pay for (conservation) practices. Some of these things such as conservation easements, can actually pay them for these," he said. "Often, the landowners can get assistance to pay for practices or even get income from helping out with this program."
Read More: How the case of National Pork Producers v. Ross could affect Hoosiers
The program is still in its infancy in Indiana. The team is working primarily on gathering info on what conservation practices landowners are interested in and assisting in grant submissions. Funding for future projects is expected to come from the Regional Conservation Partnership planning program.
Spalding says the website will launch next month, allowing easy access to potential participation.
"This program is just a really great way for folks to be able to help our military installations in Indiana," he said. "And, if we can support the rural economies that we have in place around these, then we can help support these important military assets as well."
More information is available on its page at the Conservation Law Center website.