Legislation to allow handguns to be carried without a permit appears poised to pass after last minute maneuvering by Indiana legislators.  
Indiana may soon join 21 other states which have adopted similar measures, but one major problem worries law enforcement officers and even those in favor of permitless carry.
The current system allows officers to look up whether someone is eligible to carry a handgun. Most agree it works well.
For detectives Hadley Goodman and Chris Egan, the change could have a significant impact on their work. They routinely see the impact of gun violence on their community.  
"We could go from a very tragic accident, then the next run could be, a person with a gun," Egan said.
They're partners on the VIPER unit for Evansville's Police Department. Goodman and Egan target organized crime and gang violence, which results in significantly different challenges than many of their peers in law enforcement.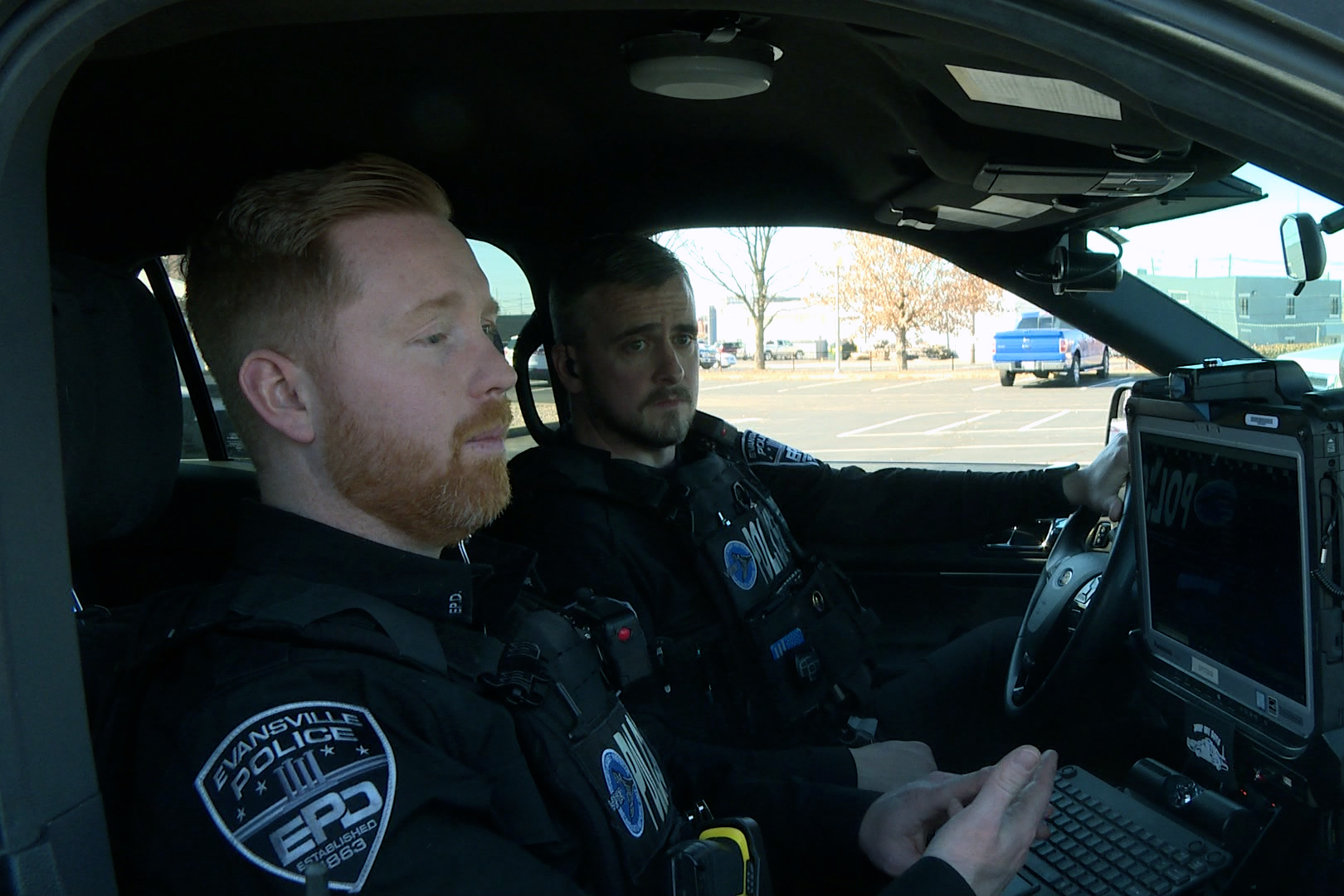 That's one of the reasons they spent hours waiting to testify before the Senate Judiciary committee last week.
"They are going to be more people carrying more firearms, and there's going to be less opportunity, fewer tools for us to be able to identify who is proper [and] who is improper," Goodman said.
The debate has been ongoing and contentious.
Questioning a representative testifying from Indiana Attorney General Todd Rokita's office, Senate Judiciary Chairwoman Liz Brown said the office's testimony "suggest[ed], right now, we're infringing on someone's Constitutional rights. Then otherwise your office would be derelict," Brown said.
The office representative admitted no Hoosier rights were currently being infringed upon.
Will Fite, a regional director with the National Association for Gun Rights, was dismissed from the hearing after using a derogatory term to describe those testifying against the bill. 
After an eight-hour Judiciary Committee hearing, an amended bill was passed. During that hearing, Republican member Eric Koch, voiced his displeasure at the changes, though was not available for an interview on the legislative maneuver.
"This guts the bill completely," Koch said during committee. The amendment allowed a provisional license, before a proper license was assigned.
Language takes unconventional path as it inches closer to law
But, the amended bill was deemed ineligible. Days later, the original language resurfaced in Koch's conference committee in a bill about Delta-8 THC. 
"The language has taken a number of turns. It's kind of like playing Candyland," Jody Lynee Madiera, a Professor of Law at Indiana University's Maurer School of Law said.  
"Sometimes you get stuck in gumdrops swamp, sometimes you end up being sent back to the beginning, and we've been looking at this language for a number of years."
Madera has studied state gun legislation extensively, and spoke out against permitless carry during committee.
While she and legal experts agree the Supreme Court has long established all rights have limits, that's where the census ends.
"The Second Amendment right is a very important right. But, at the same time involves items and tools that can implicate dangerous consequences," she said.  
"I think that those responsibilities might be higher or different for the Second Amendment than for other constitutional rights."
Guy Relford is an attorney who has dedicated his practice to the second amendment. He sees it differently.
"I don't think I should ask the government for permission to exercise a right I already have," he said from his downtown Carmel law office. "That's what I've been saying for a long time, which is a license or a permit is simply the process by which the government gives you permission to exercise the right you already have."
Those contradicting viewpoints have been the foundation of years-long debate. What, if any check, is justified before someone can carry a handgun?
Most law enforcement personnel agree with Goodman and Egan. They argue the current system works well by quickly and correctly identifying individuals who aren't permitted to carry a handgun.  
If permitless carry is adopted, Egan and other officers say it'll change traffic stops for anyone driving with a handgun.
"So, without that, I don't know how we would find that information," Egan said. "There isn't a way to find it out right now. That's something that would have to be created, which was going to cost money, time and basically do the exact same thing that the permit system that we have right now does."
Discernable differences between handguns and long guns
Under Indiana law, a distinction is made between handguns and long guns—like rifles or other military-style assault weapons.  
Anyone without prior convictions can carry those weapons without a permit, and proponents of permitless carry say traffic stops under the new law would mimic those stops.
"What happens today, somebody gets pulled over with an AK-47 in the backseat? Are you telling me law enforcement doesn't have the capacity to figure out whether that person is prohibited from possessing a firearm?" Relford asked.  
"Of course they are, and they know they are," he said. "That's why they blow that out of proportion, because they've been dealing with long guns in vehicles or long guns, you know, in people's possessions for decades and decades. The AR-15 was invented in 1962."
Nearly everyone, Relfrod included, admitted tweaks or changes to Indiana law would be needed to give this information to officers on the street.  
No such system is now in place, and those against passing permitless carry say those fixes need to occur with the bill, not after.
But not all law enforcement agrees. 
Dennis Quakenbush, the Republican Sheriff in Hamilton County—which includes some of Indiana's most wealthy suburban communities—said this is the responsibility of law enforcement.
"There are a few of the provisions in this particular bill that would be more difficult for law enforcement to be able to identify today," he admitted. "So really, the onus is on us to try to figure out processes to put in place so that we can identify them more quickly."
A clear path forward with or without Holcomb

 
It appears enough members of the GOP's supermajority agree. Despite party chair Kyle Hupfer writing in an op-ed last year "Republicans will always back the blue," the superintendent of Indiana State Police—appointed by Mike Pence—testified the opposite if this bill passes.
"That's the problem with the supermajority, it stifles debate," he said during impassioned testimony last week. "I sure hope you choose to show deference to law enforcement professionals that understand the magnitude and the frontline effects of this legislation, rather than the possibility of getting reelected or elected the next primary."
While Goodman stopped short of using Carter's words, he said he would not feel supported if the current language passes.
"They're citizens of Indiana who just want to exercise their constitutional right, and maybe if we can find some middle ground," he said using a phrase Carter did. "That would probably be the best solution, but just to do away with it all together, no, I don't feel like we would be supported."
While Indiana Gov. Eric Holcomb told the Indianapolis Star he 'stood behind' Carter, a simple majority could overturn a potential veto.