Just over a year ago, the city of Bloomington drew criticism from advocates when it cleared a homeless encampment from Seminary Square, especially given the CDC recommended that people be allowed to shelter in place during the pandemic.

This year, advocates say more resources are available for people experiencing homelessness than there were then – but the community still has a long way to go.
One man who has found options here through new programs is Jace, who moved from Columbus to Bloomington over the summer and first stayed at Friend's Place. 
"I spent a couple years being homeless," he said. "So, I've been in multiple towns and Bloomington was about the only thing that had options left." 
Jace is a transgender man and disabled. He said both factors  made finding shelter and housing difficult in the past.
When he got to Bloomington, he applied for Section 8 housing and got accepted. But even with that, finding a landlord who would take him was difficult. 
Then he heard about Hotels for Homeless – a nonprofit organization that helps provide emergency housing for people experiencing homelessness. He reached out over Facebook, and contacted the organization's founder, Katie Norris. Her organization worked to get him into a hotel and find an apartment. 
"They were really working hard to get me into a place because they saw I was putting in that work as well," he said. 
Norris also helped found Robin and Trisha's House. It's a communal living home for men who have experienced homelessness or have recently been incarcerated. It focuses on sobriety. 
Norris says 130 people have gotten into stable, long-term housing through the programs she's affiliated with.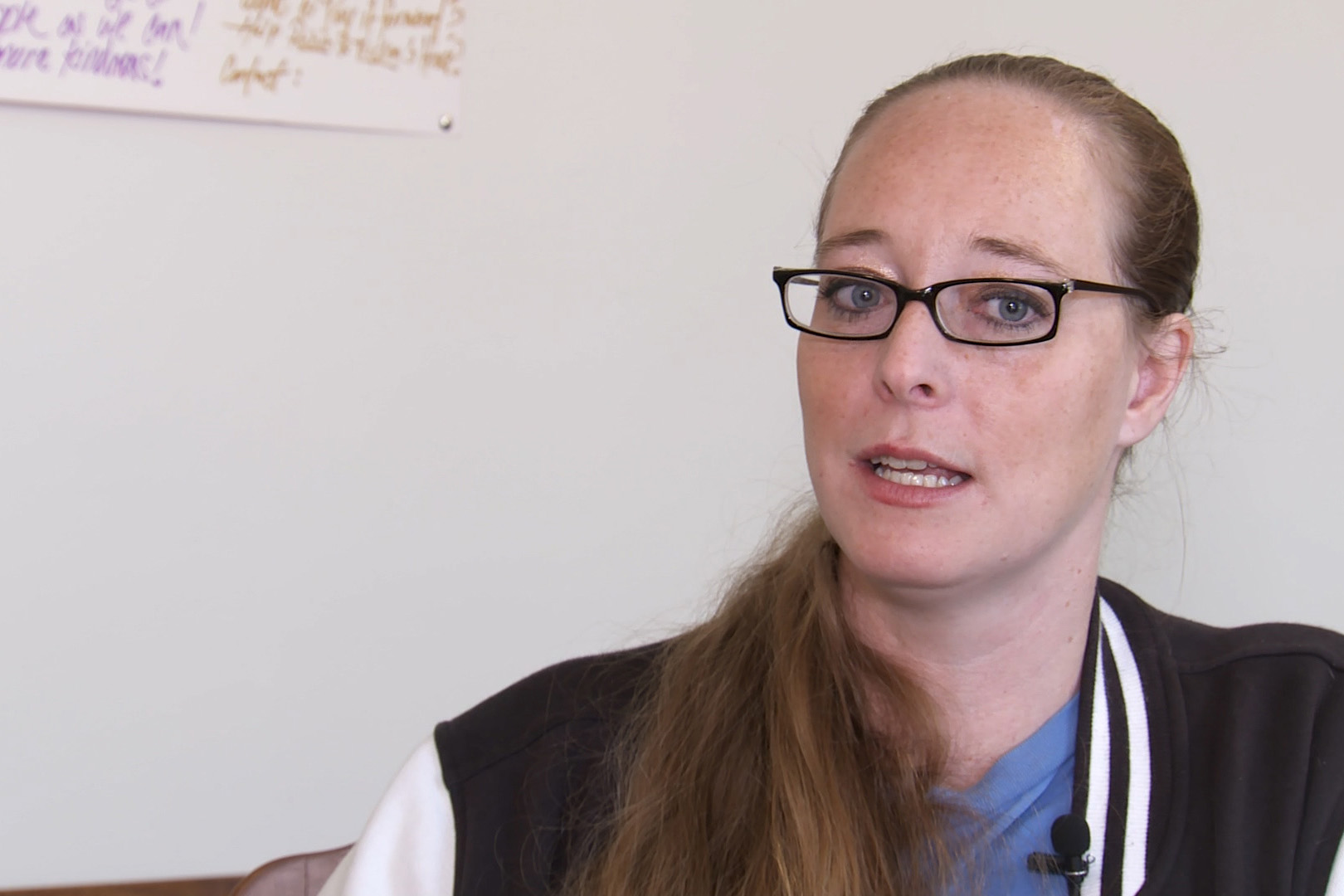 A women's shelter is planned for the spring. Norris said these are the types of resources that weren't here just a year ago. 
But the ongoing pandemic doesn't make matters easier, and Norris said finding enough truly affordable housing is always a problem. And even if someone goes through all the resources available to them and gets a job, they'd still have trouble finding an affordable place with a landlord who would take them.    
Dan McNeely with Centerstone said even before the pandemic, finding ways to provide affordable, low-barrier housing options was tough. 
Kinser Flats opened last spring and is owned by Centerstone. To live in Kinser Flats, you must be evaluated as high risk and have a substance use disorder. It houses about 70 people who were homeless.

"About two-thirds of those are receiving treatment or open to receiving treatment," McNeely said. "The other third may not currently be in treatment. If they want to be in treatment, we can connect them with services." 
He said community advocates know focusing on housing first is critical. It can take years to get someone into an apartment. He said it's not a good option to tell someone you're working on it, but that it could be three years before an apartment is ready.
Still, he said Kinser Flats made a dent in reducing street homelessness, but just a small one.   
Beacon Inc. executive director Forrest Gilmore said the effect of COVID-19 has been relatively low among those experiencing homelessness, but he has deep concerns because of economic impacts from the pandemic. He said he learned from the recession of 2008-2009 that homelessness lags such economic crises by a couple of years. 
"And so I'm expecting the problems to continue over the next few years," he said. "(The impact) won't be fully felt for a couple years."
Not all agree there have been improvements. Leaders with Bloomington Homeless Coalition Heather Lake and Marc Teller said for people still living on the street and in tents, nothing's improved. They're very concerned about the cold months ahead and what that means for people still unhoused.  
Jace, though, said he's blown away that people like Norris and others who run Hotels for Homeless and Robin and Trisha's are volunteers who spend their time helping people. Now that he's housed, he said, he wants to pay it forward and be an advocate in the community and share his story. His all-time biggest goal is to be a Twitch streamer for games like "Call of Duty."
"It doesn't hurt to try to just be kind and loving and caring and show that you understand somebody, or you don't judge somebody," he said. "Sharing my story, you know, just anything that I could do that maybe saves a life or saves somebody from risking their sobriety or saving somebody from letting bullying get to them or whatever it might be… hoping my story touches others."