After the U.S. Supreme Court rolled back a right to an abortion in Dobbs v. Jackson last year, 24 states have triggered abortion bans or are likely to do so, the Guttmacher Institute reports.  
State actions in the wake of the U.S. Supreme Court's Dobbs v. Jackson decision put pressure on medical schools who train doctors in obstetrics and gynecology as abortion restrictions and bans accrue. 
Dr. Nicole Scott, Indiana University's OB-GYN residency program director, leads 40 residents this year. IU's School of Medicine is the largest medical school in the U.S., and the OB-GYN residency program is one of the Midwest's largest.  
IU doctor and assistant OB-GYN professor Caitlin Bernard received attention and faced backlash from Republican leaders in Indiana after she provided an abortion to a 10-year-old from Ohio last year. OB-GYN residents saw the real-time impacts of abortion restrictions on their mentor and practice, WFYI reported.   
That was before Indiana's near total abortion ban went into effect Aug. 1.   
Abortions are only allowed if the pregnant person's serious health or life is at risk; if there's a lethal fetal anomaly up to 20 weeks post-fertilization; and in cases of rape or incest, but only up to 10 weeks. 
Read more: Caitlin Bernard opens up in new podcast
This ban also impacts how and where OB-GYN residents can legally gain required training for abortion care and pregnancy loss. IU's OB-GYN residency program will now send doctors out of state to complete their training, costing more time and money but providing doctors with important experience.   
"Abortion and reproductive rights is not a black and white issue. There are a lot of nuances that we trained for years to understand," Scott said. "And we ask that our training is respected, and our medical decision-making is respected, and that we can use the training that we worked so hard to obtain."  
Sending residents to Illinois not an easy task
Scott said she's proud of the diversity within the program. It attracts residents of all different kinds — from all 50 states, many races and different personal experiences. This makes for better doctors and better patient outcomes, she said. The residents see all subspecialties of care, too.  
Before new abortion laws, Scott said residents performed more first trimester, second trimester, and miscarriage procedures than 85 percent of U.S. residents.  
"The complexity of patients that we see and the patients that we serve is really unmatched, and I think this provides incredible training and prepares them to be OB-GYNs," Scott said.   
Watch: Indiana Newsdesk   
But Indianapolis can't offer a safe and legal place to train in abortion care, so Scott and OB-GYN program leaders had to come up with something new.   
IU's School of Medicine is accredited by the Accreditation Council for Graduate Medical Education, which still requires abortion care training.   
Residents must have experience managing "spontaneous abortion and pregnancy loss," the ACGME states. Exceptions may be granted, but programs without this training must submit an explanation and "take steps to expand residents' clinical experience" in settings such as a clinic office or emergency department. 
Read more: Legal abortions didn't fall in the first year after Dobbs
Some abortion care training requirements could have been met in Indiana after new restrictions. Second trimester procedures are "largely unchanged," Scott said, but training with elective procedures in the first trimester became difficult.  
Scott said program leaders' first instincts were to send residents to a state where abortion care is protected. They settled on a clinic in Illinois.   
Scott chose not to publicly share the name of the Illinois clinic due to safety concerns.    
Read more: Indiana remains among ten worst states for infant mortality rate in latest data
Instead of sending residents alone to Illinois for a five-week rotation, family planning faculty will go too, Scott said. This way, residents don't have to learn from people they've never met.   
"They will typically go two days out of the week to perform procedures," Scott said. "And we will fully fund their travel, lodging and food."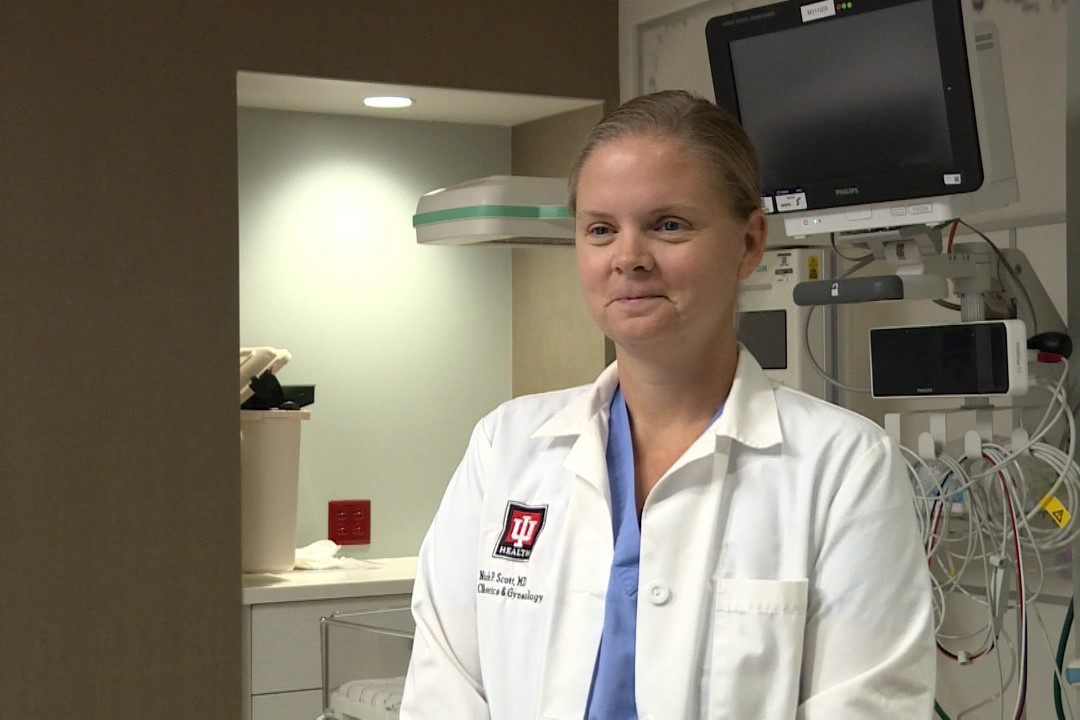 The School of Medicine and IU Health has been supportive of the program, Scott said. She estimated this travel will cost about $20,000 a year — an expense the program wasn't prepared for with post-COVID-19 strains.   
There are other hurdles to jump through. Scott said the biggest challenge for residency leadership and residents is bureaucracy.   
Residents have to get Illinois medical licenses to practice in the state. This means sifting through a more than 20-page paper application that will be mailed in for approval. The analog system makes tracking and planning harder.  
"We had submitted applications as far in advance as six months before the rotation, and they still didn't have their license," Scott said. "Six months in medical education, considering their medical residency is four years, is a long period of time to wait for a license."  
Read more: Hospitals close-lipped on post-rape abortion policies 
 Now with contacts in Illinois, Scott said she hopes the process will shorten.   
Dr. Komal Kumar is a third-year resident in IU's OB-GYN program. She completed the paperwork in an hour and a half, being careful to make sure everything was correct so she won't have to wait even longer for approval.   
She plans to head to Illinois to take the family planning rotation again as an elective, wanting to get exposure to different cases after more restrictions passed.   
Kumar already completed the rotation in July 2022, and it inspired her to continue a career in the field. She met all requirements in Indiana.    
Read more: Disciplinary complaint filed against Attorney General Todd Rokita 
Back then, the rotation was easier mentally, Kumar said. She didn't have to drive "all over the place." She felt safe doing this work in her home institution. She got exposure to an outpatient center too, where she had never been before.   
That was the summer the Supreme Court decided Dobbs v. Jackson, and Indiana was in the process of passing SEA 1 — the bill that would severely restrict who could get abortions. It was signed into law by Gov. Eric Holcomb, but not without protest from medical professionals and reproductive rights advocates.   
"I actually did get to go to the Senate hearings while I was on my rotation," Kumar said. "So I got the advocacy portion, which was really influential for me to hear my staff testify and also the Indiana public as well."  
Training for emergencies gets harder with abortion restrictions
Board-certified OB-GYN Dr. Jenna Beckham studied the impacts of Dobbs v. Jackson on graduate medical education with the Society of Gynecologic Surgeons. OB-GYN professionals and academic leaders were surveyed in summer 2022.   
Beckham said those who train the next generation of doctors were "immediately" concerned about how to get residents and medical students the education they need. 
Scott said the public usually doesn't understand what can go wrong in pregnancy and delivery. In most cases, a mother and baby are healthy, she said, but in emergencies, training and skills related to abortion care are critical.
Over 25 percent of pregnancies end in miscarriages. The U.S. has the highest maternal mortality rate among developed countries, and it looks worse in Indiana. The Hoosier state is ranked third in the country for maternal mortality. Data shows the number of mothers dying in pregnancy or one year after childbirth is increasing each year.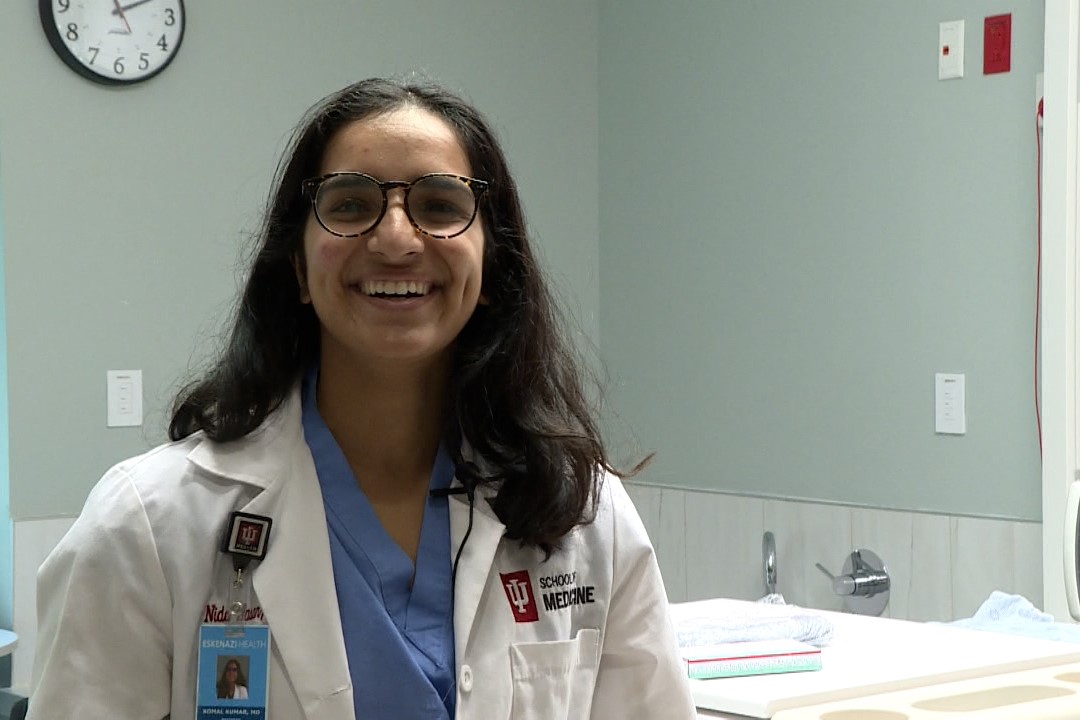 So much of what medical trainees learn in abortion care is translated to other areas, Beckham said. These technical skills are especially important in emergency scenarios such as miscarriages, pregnancy loss or postpartum hemorrhages, she said.   
"An abortion procedure is just as safe as a miscarriage procedure, and is the exact same procedure," Scott said. "If OB-GYN residents have adequate training in abortion procedures, they're going to be even more skilled with miscarriage management."   
The human side of medicine might be lost in states with more restrictions, Beckham said. Conversations about ending a pregnancy can be difficult and sometimes patients need complex counseling.   
"There's a lot of shared decision-making," Beckham said. "There's a lot of opportunity for emotional support and care coordination, navigation that patients receive."    
Read more: Indiana's abortion ban takes effect after Supreme Court denies last-ditch effort to halt it  
Kumar said the skills she gained in termination procedures prepared her for nuanced care in pregnancy management.   
Last month, she was on a triage rotation for people less than 20 weeks into their pregnancy. She said she saw pregnancies of unknown locations, ectopic pregnancies, and desired or undesired pregnancies every day.   
"I think it would be close to impossible to be able to provide good care for our patients if we didn't get exposure to family planning and training and abortion training," Kumar said. 
Educating, retaining doctors when best practices conflict with the law
Beckham said her group's research showed concern for future physicians' well-being. Young doctors and students are training in states where best medical practices conflict with the law.   
 "A theme that we've heard kind of come up and that has been published in some other studies is sort of this concern about something called moral injury," Beckham said. "It's a tremendous ethical conundrum or burden for physicians to carry, and particularly for junior physicians who are really early in their careers, in their training."  
Sending residents to another state to complete their required training isn't unique to IU, Beckham's work showed. Beckham said OB-GYNs and educators have a lot of fear over inequities in education and how that impacts the medical workforce.   
Read more: Sexual assault victim advocates fear abortion ban's impact 
Because treatment of miscarriages and other pregnancy issues are similar or the same as abortions, teaching what to do in states with restrictions gets even more complicated, Beckham said. Even physicians who don't provide abortions feel the weight of legislation.   
"What's that going to look like five, 10 years into the future where we have less and less physicians and providers who are able to provide full spectrum reproductive health care?" Beckham said.   
Residents in Scott's program are protected and supported, Scott said, and they follow all laws in place. But young doctors on their own, without legal teams' guidance or a large hospital to back them up, face much more uncertainty.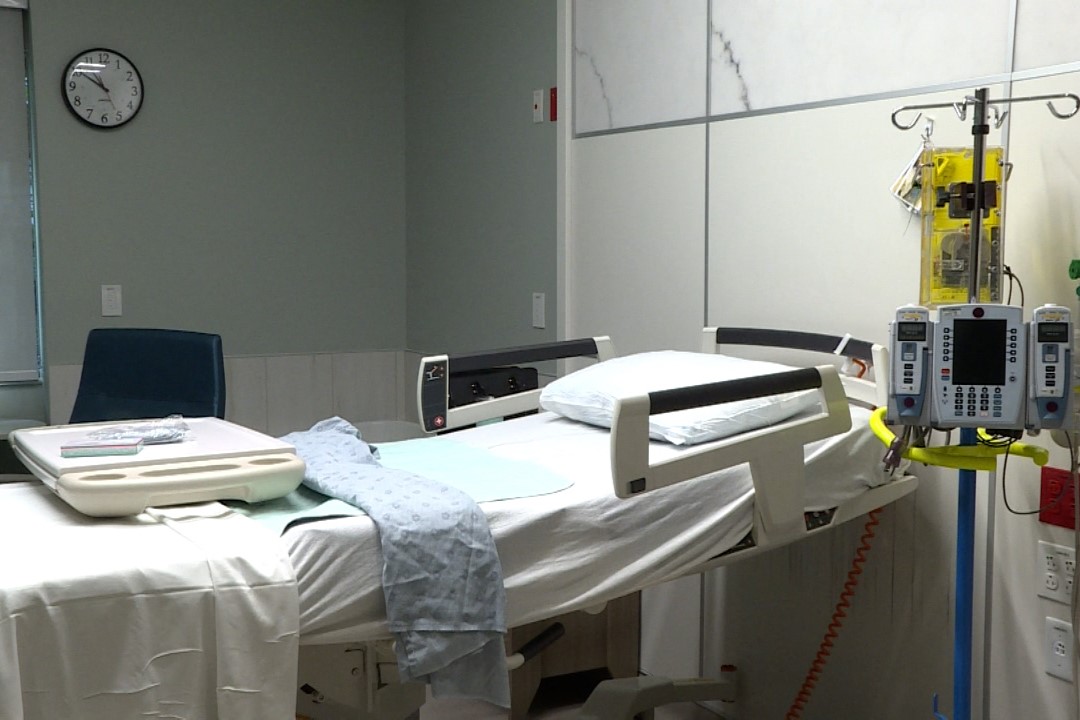 The workforce is already stretched after COVID-19 and this places another barrier to getting doctors in the state. Scott said these abortion restrictions impact the health of all Hoosiers.  
"I'm just fearful that OB-GYNs in general don't want to come to Indiana," Scott said. "And if given the option of practicing in a state without restrictions, they'll choose the state without restrictions."  
Kumar said she'll continue on a family planning path, hoping to become an expert in the field one day. Now that she's sorting out where she'll go after residency, Kumar said she's keeping state laws in mind. She wants to apply for a fellowship, another two years of specialized training. 
"I think the main things that influenced me are the great staff that we have, who are trained in family planning," Kumar said.