I-69 will be complete by the end of 2024, according to the Indiana Department of Transportation.   
Construction has taken 15 years and cost billions of dollars.  
At times controversial for construction delays and environmental costs, some formerly frustrated Hoosier commuters are excited for the final product.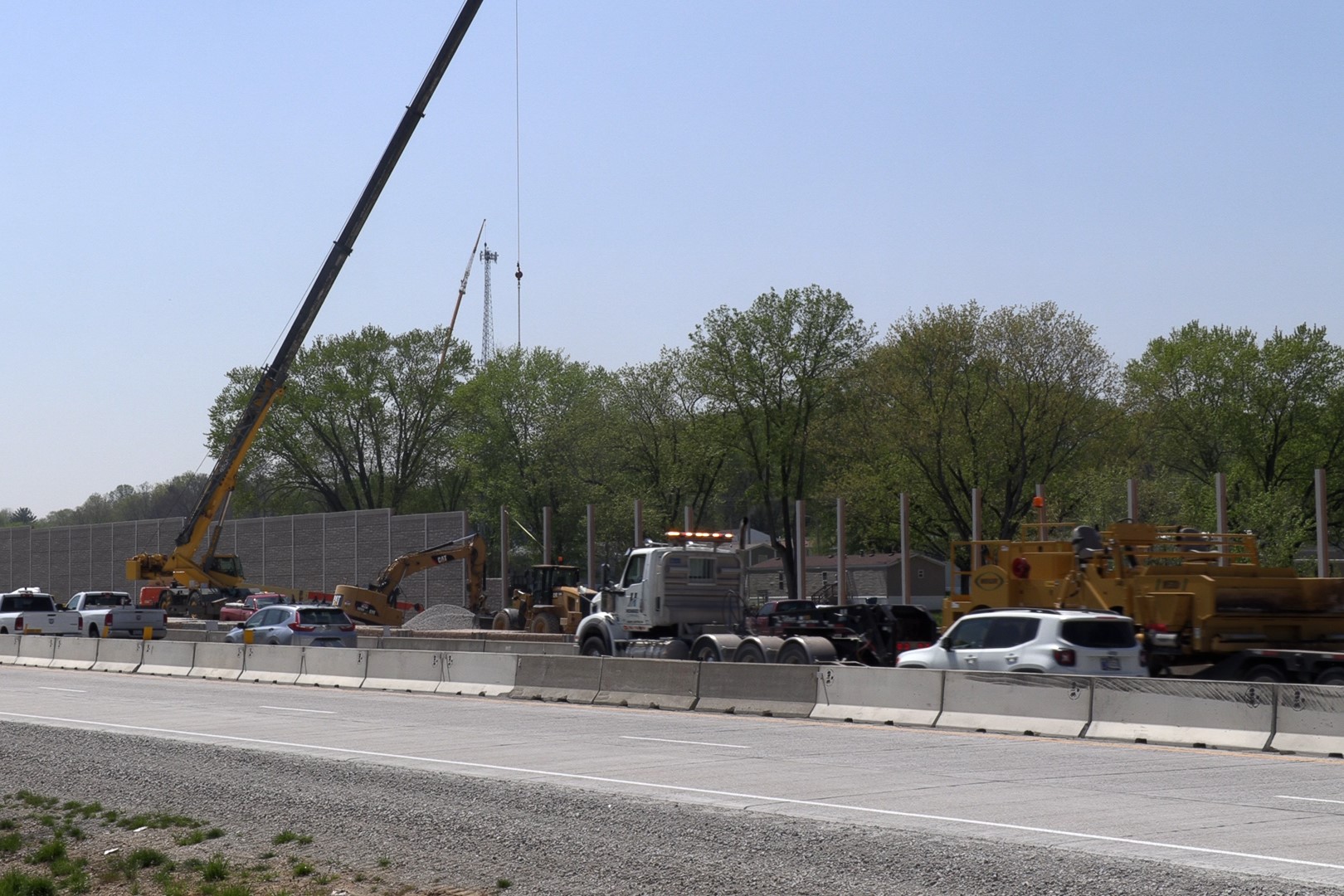 Cathleen Hardy Hansen drives I-69 daily for her job at the Indiana Institute on Disability and Community. She said delays used to get in the way, but now it's easier to commute for her job.
"It's so fast, and it's so convenient. And I don't mind it at all now, because now the fear is gone," Hardy Hansen said. "It's beautiful. It's easy."
Additionally, she said it's made family trips easier.
"I personally have a 28-year-old son who has cerebral palsy. So, if I can get him out and about in the community, that's really great," Hardy Hansen said. 
Read more: Highway work zone speed cameras closer than ever to reality in Indiana
Five of the six sections of the interstate between Evansville and Indianapolis have been completed.  
I-69 is part of a national highway intended to connect Canada to Mexico through seven states. But INDOT said its focus is the impact on Indiana.  
Kyleigh Cramer, the public relations director for INDOT in Greenfield, said all that remains is a section in Johnson and Marion Counties and parts of the I-465 interchange.  
"The feedback that we've been getting is overall really exciting," Cramer said. "With this project in general, I think if you took a look at the website, our community outreach has been over overwhelmingly amazing."  
Construction will be heaviest in the summer when weather conditions are favorable. Cramer said much of it will be done at night. 
"What people can definitely look forward to is just more work on 465," she said. "Again, we're doing some bridge work. So, you'll see us demoing bridges, reconstructing bridges."  
But for some Hoosiers, I-69's legacy will be remembered as one of destruction.  
Joe Jackson raises horses on a farm north of Bloomington. His wife grew up here, and it became his home as well when they married in 1971. Together they built a house on the 80-acre lot.  
"It has a lot of, you know, meaning to this. Just not like buying something, we actually built it," Jackson said. "When they come through, it just really took a turn." 
Read more: FEMA, IDHS open disaster recovery center in Stinesville
Jackson remembers the day INDOT came to his home and told him they would build an I-69 access road straight through his property, cutting it in half.  
"Well, they come down, sit down at your table and just basically tell you what they're going to take and give you the proposal. And, like I said, you got 30 days to accept it or not accept it," Jackson said. "We didn't accept it."  
Cramer said INDOT prioritizes community engagement, but the state and property owners don't always see eye-to-eye.  
"Some conversations are harder than others, of course, especially when it comes to farmland and things of that nature," she said. "But at the end of the day, we do have those conversations. We're not just gonna plow through someone's farmland without them at least knowing about it."  
Jackson was compensated for the acres he lost but said he incurred damages from a drainage ditch INDOT constructed through his yard. He said he reached an out of court settlement with the state.  
"It just kept washing out and washing down," Jackson recalled. "I kept putting rocks there and trying to stop it, and when they first did it, our basement actually flooded two or three times."  
Construction has ended but Jackson misses the quiet nights he used to enjoy and said he feels unsafe taking his horses across that access road between his pastures.  
"The speed limit is 40 miles an hour. Of course, nobody does the speed limit. So, when they come around that curve, it's kind of a blind curve," he said. "You start across the road, and a car comes round there, you're in the middle of the road, and you just hope that they see you."  
Jackson and his wife now spend most of their time in Madison, Ind., but his granddaughter and great-granddaughter live on the farm. Despite the new road, he said he's glad he can pass it on to them.  
Jackson understands that I-69 will improve things for many Hoosiers, but he wants commuters to understand what his family went through.  
"The people that's actually in the in the part that loses the property and stuff like that - they really don't have any idea how traumatic it is to 'em," he said. "And it is pretty traumatic, really. It really is."  
For more information about construction plans and scheduling, visit i69finishline.com