Whitney Timberlake sat in his office overlooking the Ohio River from the Indiana side. He is a second generation member of the 4-H program. 
"My kids are all in it," he said. "My wife and I were both from 4-H, we both had parents that were in 4-H, so yeah, our kids are third generation."  
Timberlake graduated high school and started taking courses remotely from the University of Wyoming. In 2000, he started managing his surveying business in Leavenworth and eventually joined the town council in 2010. 
A problem that often plagues rural communities is a lack of local talent as well as a shortage of young leadership to take over from older generations.  
For Timberlake, being in 4-H gave him a sense of pride in his hometown. 
"You definitely get that community feeling; you learn leadership skills and all of it is building on your character making you a better person," he said. "And I think part of that is wanting to improve your community." 
Read more: Indiana's labor participation dawdles as senators hear bill to help more parents work
4-H is a national program that works with nearly 6 million students nationwide. Its goal is to nurture kids and teens to take on critical societal issues such as community health inequities, civil discourse, and equity and inclusion. 
In rural areas specifically, 4-H works with townships and small communities to prepare the next generation of leadership. 
For example, Jesse Belcher, executive director of the Crawford County economic development partnership, said he worries about the young talent moving away. 
"One of our major problems in Crawford County for years now is what we call the brain drain effect, where we send a lot of kids every year to college," he said. "It's just unfortunately, a lot of them don't come back here, or that's historically been the case." 
For Belcher, this can lead to stagnant county government as well as gaps in critical providers such as health professionals and educators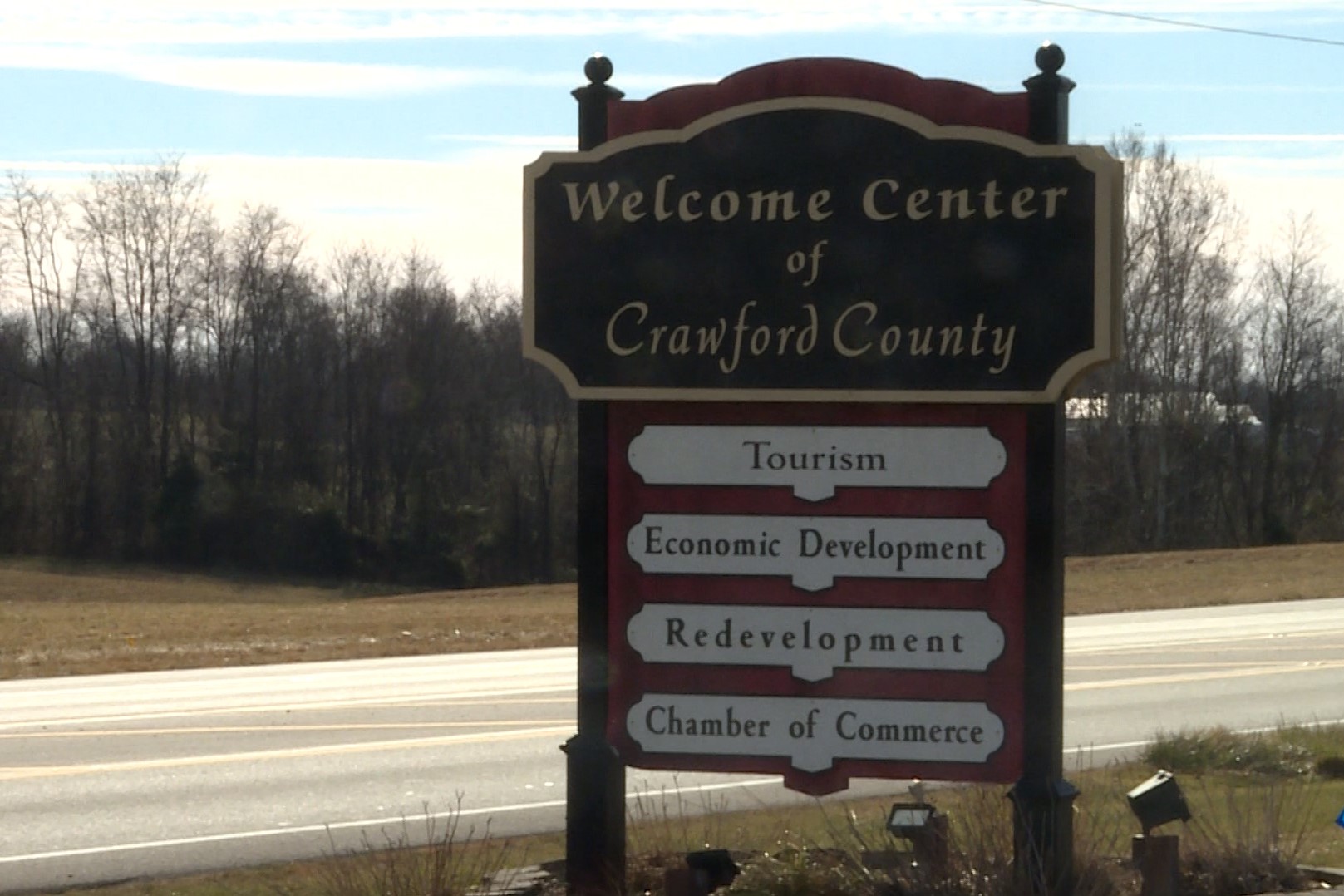 Through this program, as well as other area programs such as the Community Foundation, Crawford County is starting to see a new generation of leaders step up. 
"Across the last handful of years, we've really seen, I think, a little bit of a turning point on that," he said. "I think that's going to continue that direction, because we've had some teachers at the schools retire. We've had some people in some major positions within the county retire. And so we have had some younger people take over." 
Indiana's 4-H program is managed through Purdue and has an extension office in every county of the state. Gail Peitzmeier, director of the Crawford County extension, said her focus is on finding students who will blossom. 
"When I'm working with young teens or our 4-H youth members, I am looking at that youth member like someday you're going to be a county council member or commissioner, or you're going to be the Director of Economic Development," she said. 
Some of the key skills she stresses to students involve networking with their peers, and the commonly dreaded practice of public speaking.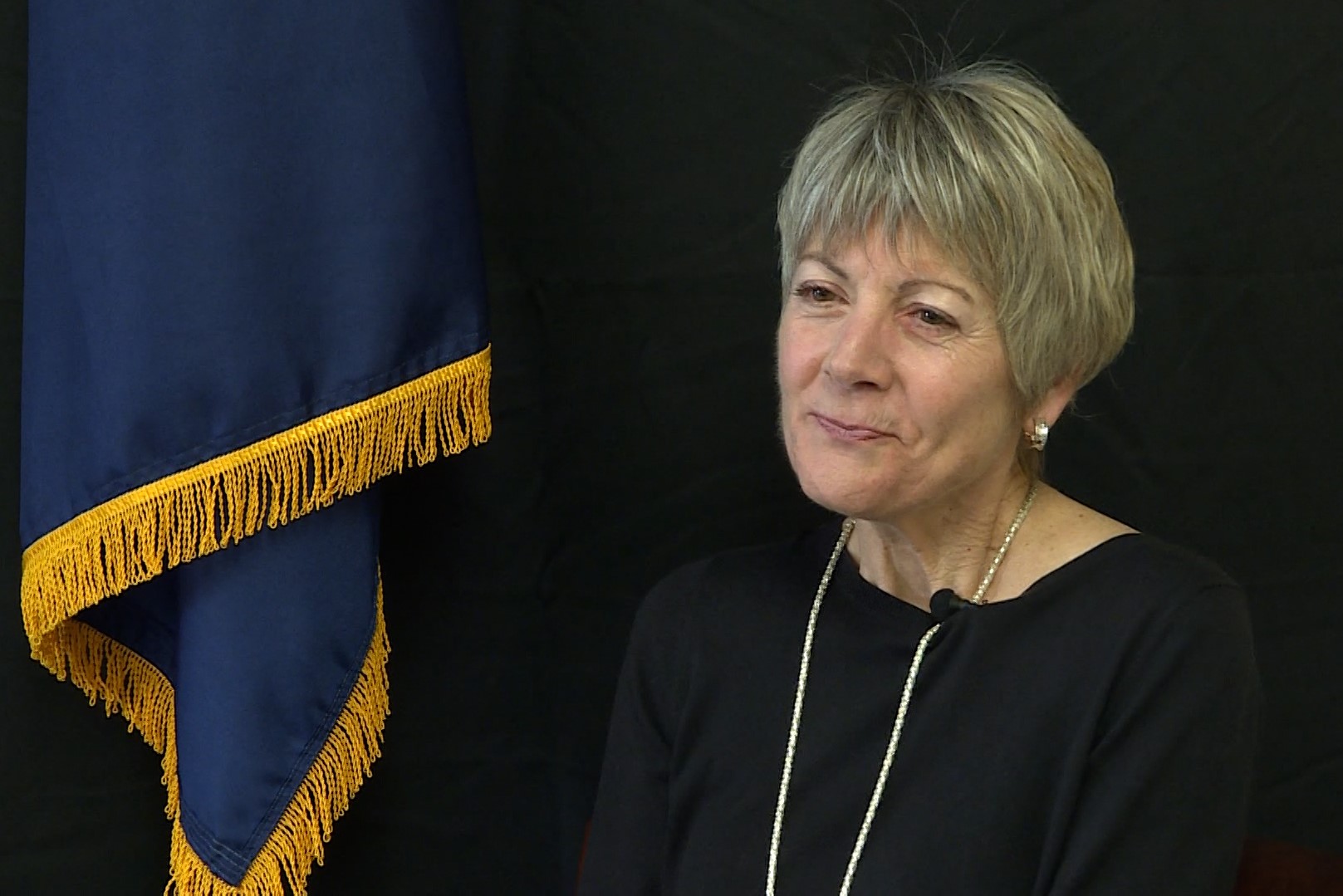 "If you want to see kids run away from me, it's when I say, 'Oh, I really want you to participate in verbal communications,'" she said. "But I tell you, they try it out. They're nervous, of course, who wouldn't be, but over time we see them improve." 
Whitney Timberlake's daughter Amelia, an 11th grade member of 4-H, knows all too well the perils of trying a new skill in front of a live audience. When she gave her first public presentation to a panel of judges, she said, she cried through her whole speech. 
But thanks to the gentle nudging of her mentors, Amelia impressed at least one of the judges. 
"I was one of the judges for that speech competition," Belcher said. "And yeah, she cried. But while she was crying, she gave a better public speech than I could have. And certainly, a better speech than I would have when I was 12/13 years old." 
In Whitney Timberlake's opinion, professionals who come back to their hometowns after their educations have the know-how to enact the most change. 
"I've had a business owner say this before, it's usually the home-grown people that know the area, know the needs, know where they're coming from, it's usually those people that have the successful businesses that build the community," he said. "I mean anybody can come in, and we welcome people to come in, but there's something to be said to this is home, this is where you grew up, and having that sense of pride." 
The 4-H program celebrated 120 years of service last year.
Read more: MCCSC's accelerated learning program to move from University to Fairview Elementary