Two survivors of the car accident that claimed the lives of three Indiana State students have been moved out of intensive care but remain in critical condition.
Indiana State University officials gave an update Monday evening after the death of two football players and another student.
"Our Indiana State University community is mourning the loss of life and directing our heartfelt care to the families of those recovering from this tragedy," said ISU President Dr. Deborah J. Curtis.
Omarion Dixon and John Moore are among those severely injured. Christian Eubanks, 18, from Waukegan, Ill., Caleb Vanhooser, 19, from Liberty Township, Ohio and Jayden Musili, 19, from Fort Wayne died at the scene.
The crash occurred Sunday morning after the vehicle carrying the five students left the road and hit a tree in Riley, 10 miles from Terre Haute.
Dr. Curtis said the passengers in the car behind the accident, "acted quickly," and that first responders provided heroic efforts to pull everyone they could from the flame-engulfed vehicle.
Head football coach Curt Mallory said they all need each other to get through the tragedy.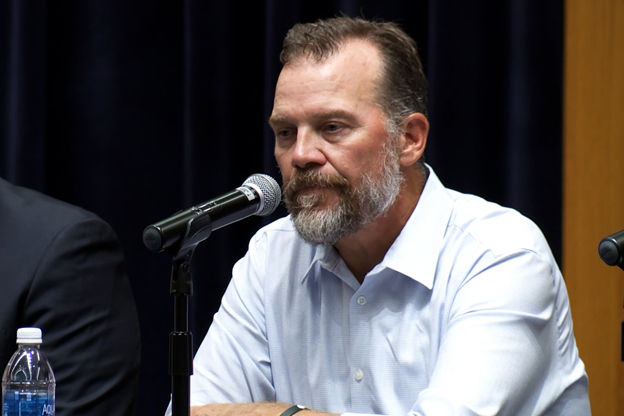 "For our players, to our coaches, to our staff, to our students as a whole, you see how we really come together as a family in this time of tragedy. It's a devastating loss to the Musili family, the Eubanks family, and the VanHooser family," Mallory said.
Mallory said he called for a team meeting at 8 a.m. Monday and informed players of the tragedy. "Obviously the feelings were unimaginable," he said.
"We need each other during this time, and my staff has done an unbelievable job of being around these players. As I went to the hospital yesterday they went to the dorms. And they need it, they need each other. That's what is getting us through this is each other."
The football team will play its first game of the season against North Alabama on Sept. 1st.