The Bloomington Speedway turns 100 this year. Some of the world's best stock car drivers started on this track, and for some locals, racing runs in the family. 
"Almost every kid grows up with a baseball glove or a basketball," Pat Sullivan, longtime announcer at the speedway, said. "But not many kids grew up with a race car in the garage. Racing is something that's handed down in part because there is exposure to it." 
In Sullivan's words, Hoosiers are race crazy. The Bloomington Speedway opened in 1923 as one of many rural Indiana courses unsanctioned by the American Automobile Association, collectively known by their dangerous reputation as the "Suicide Circuit."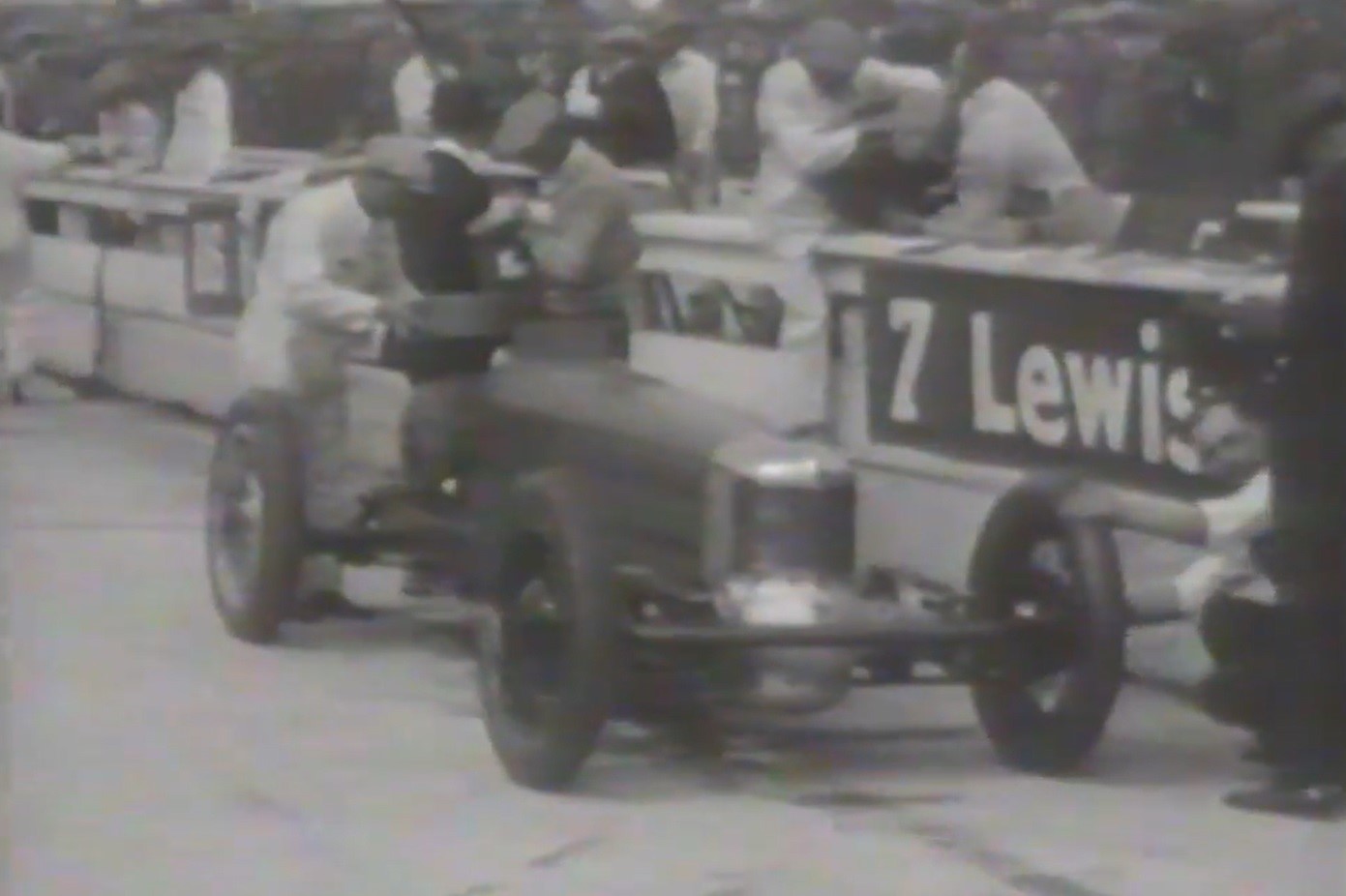 Racers have competed continuously for the last century, except for several years in the 1940s when racing was banned during World War II. 
NASCAR legend Jeff Gordon garnered early wins in Bloomington, but fans here prefer to celebrate NASCAR's Chase Briscoe and World of Outlaws champion Steve Kinser, local drivers who used the speedway to propel themselves onto the national scene. 
"Some of the same families have raced there for generations and know each other, so it's a unique and well-known racetrack across the nation at this point," Sullivan said.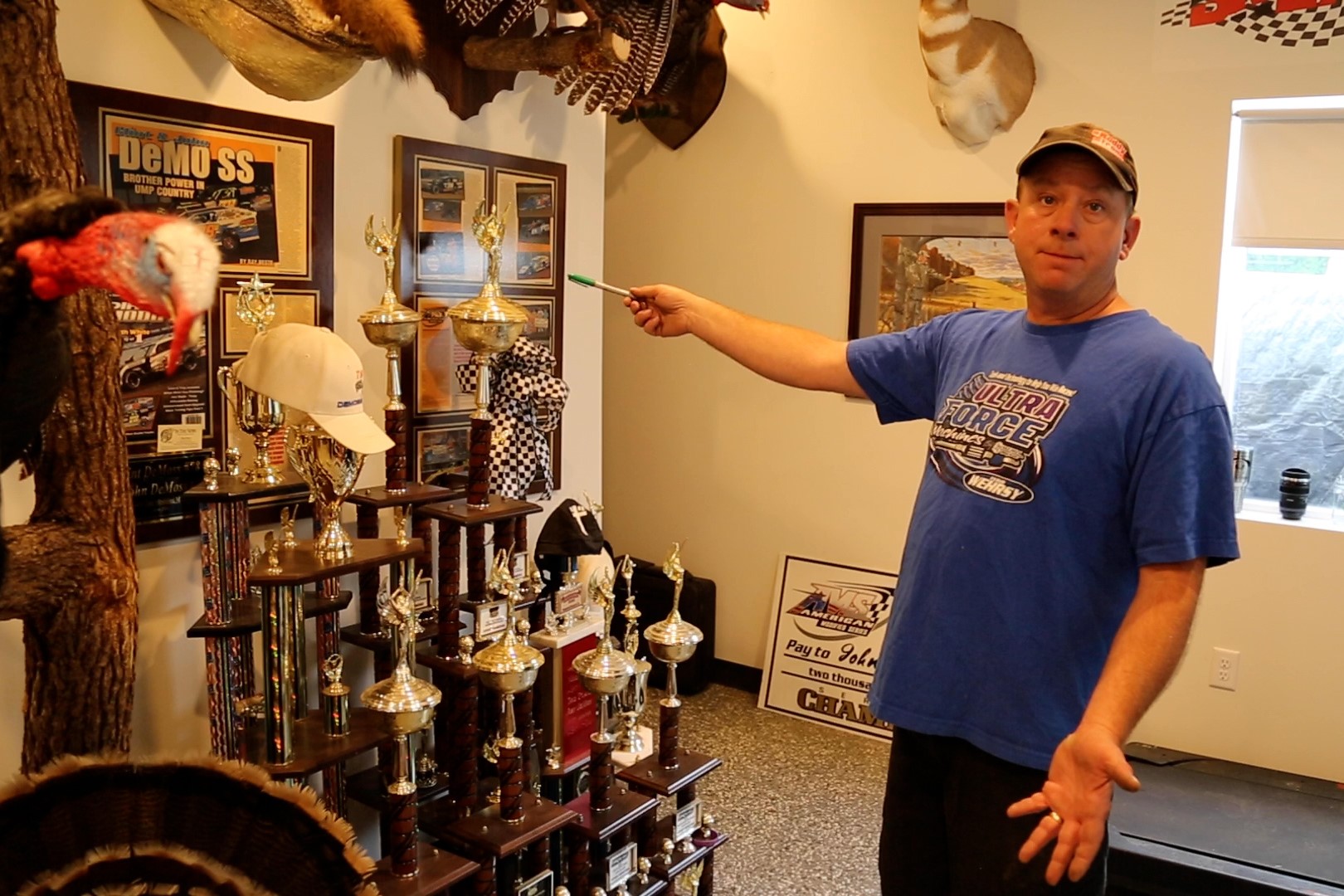 Evenings in the garage 
Once ranked fifth in the nation for modified racing, John DeMoss comes from one of Bloomington's stock car dynasties. He sat behind the wheel of a go-kart at five and drove for the next 40 years. 
"My grandfather was a car owner, I started racing when I got out of high school, and now (my son) Caleb would make the third generation," DeMoss explained. 
He works full time as the owner of Hoosier Dry Wall, but when DeMoss clocks out, he heads for the garage.  
Read more: Indiana University to host Taylor Swift academic conference in November
His home workshop is impressive, compared to many local drivers, sporting equipment to groove tires and test springs. His two-level trailer includes a hydraulic lift for transporting two homemade modified racers from his house to the track. 
Trophies litter DeMoss's garage, packing shelves and stuffing corners. 
"A lot of those are accumulated from wins of modified races over the years," he said, gesturing toward his awards. "A lot of them are from Bloomington Speedway, probably majority of them."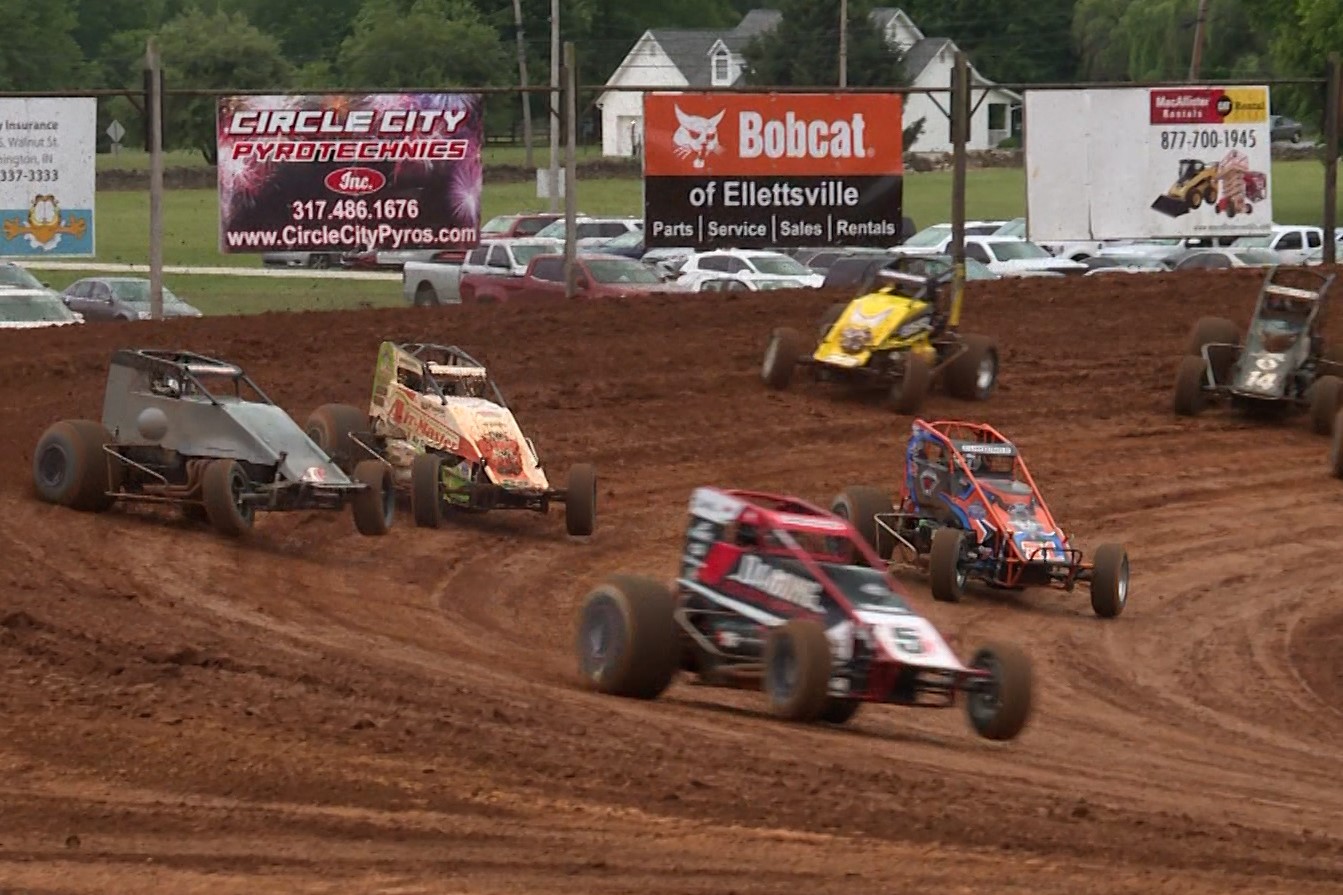 Many of the younger drivers at the speedway once dreamt of catching up to John and his brother on the track. One of them is Jacoby Hines, current frontrunner this season. 
"In my early 20s, I looked up to John because he was so damn good. I wanted to be like him," Hines said. 
Another is DeMoss's 27-year-old son, Caleb. Now a racer himself, he works with his father in the garage and competes with him on the track. 
"My dad's got quite a bit of accomplishments throughout his racing career, and he's done a lot in my eyes," Caleb DeMoss said. "If I could do half of that, that'd be pretty cool." 
Caleb hopes to win his first trophy soon. Preparing for races is almost like a second job, he said. John DeMoss agreed that the outcome of an event is largely determined weeks ahead of time. 
"With a race car the work is really never done," he said. "There's always something to improve."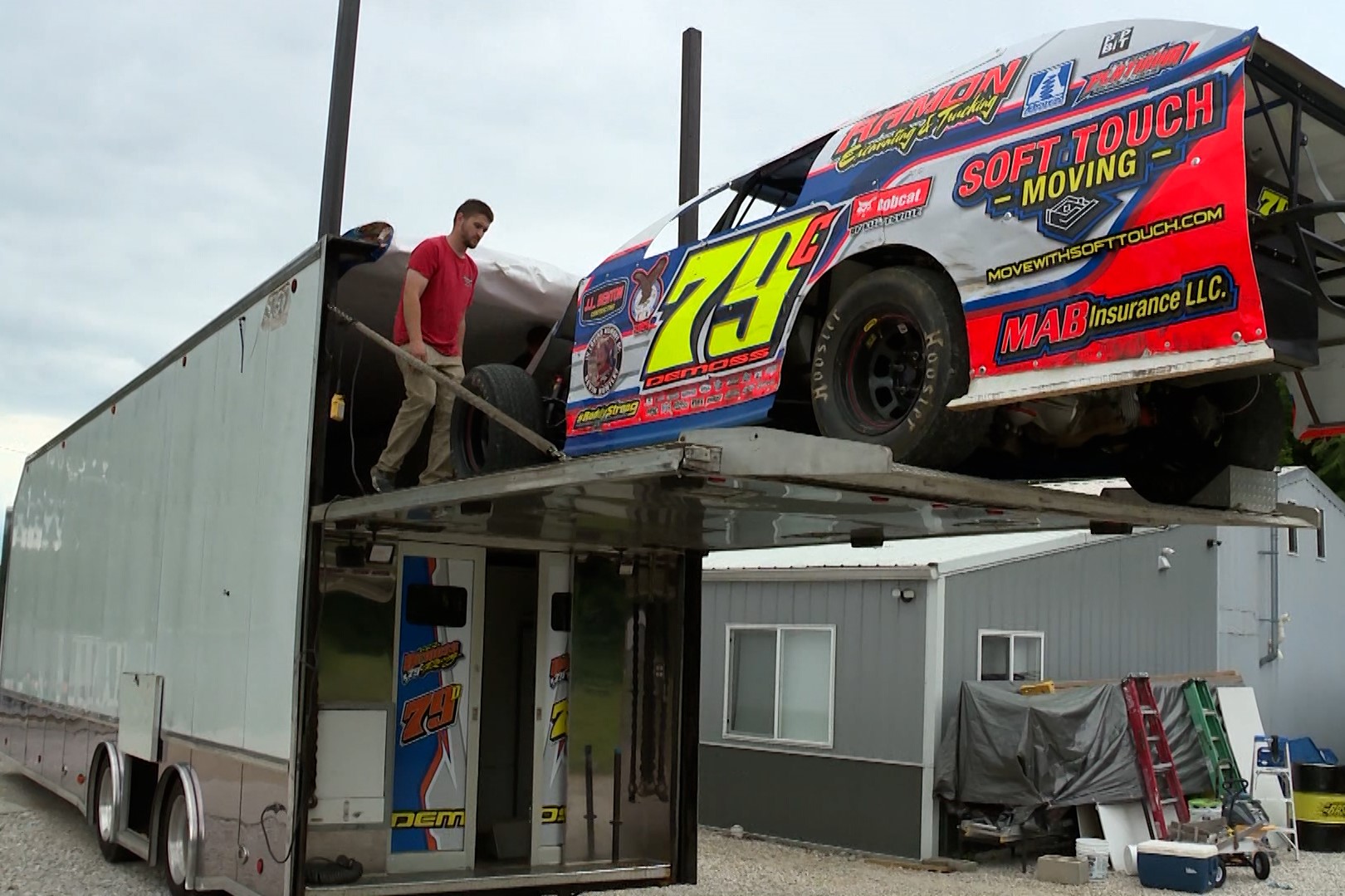 The risks 
"It's nothing like you can hardly even explain," Caleb said. "It's one of the best adrenaline rushes a guy can ever have." 
But that rush comes with a high price. 
Stock car racers take enormous financial and personal risks to compete. The DeMoss family spends tens of thousands a year on equipment, and if they don't win prize money, losses are difficult to recoup. 
Input costs are rising, and John said that compared to when he started, there are fewer competitors but steeper competition. 
Despite improved safety features like roll cages, racing remains dangerous. 
"I've never been injured, thankfully, but I've definitely destroyed four or five race cars along the way," John DeMoss said. 
A young Bloomington driver named Josh Burton died at the track in 2013 and another named Mike Waltz was killed in 1978. Fatal injuries are a rare but present threat in United States Auto Club races. 
Drivers continue to accept those risks. To Bloomingtonians who have never been to the speedway, it can be difficult to understand why.  
Until this summer, Sullivan was Associate Dean for the IU School of Social Work. On campus, he received mixed responses when he told faculty that he moonlights as a speedway announcer. 
"I remember one time a guy in Public Health says, 'Oh man, I love to take my kid there. Could you maybe get a chance to help him meet a driver?'" Sullivan recalled. "Most of the time people just look at me and they say, 'Well, I hear it.' I get that one a lot, like it's an annoyance to them." 
Read more: Satanic Temple-affiliated band cites 'religious liberty' in seeking Indiana Statehouse performance
Racing engines can reach upward of 130 decibels, about as loud as a chainsaw. Even three miles away in Bloomington's Elm Heights neighborhood, residents say they can hear the cars, which sometimes run as late as midnight. 
Whether the speedway is an attraction or a nuisance, Sullivan said not to discount its sheer scale and the significant racing culture that formed around it. 
"When Indiana sprint week happens in a couple of weeks, all I would tell anybody in town who thinks it's not a big deal is to drive down to Bloomington Speedway and look at that parking lot," he said. "Is it important to the city? Is it important to the culture? To me it is. It is an iconic facility within a world."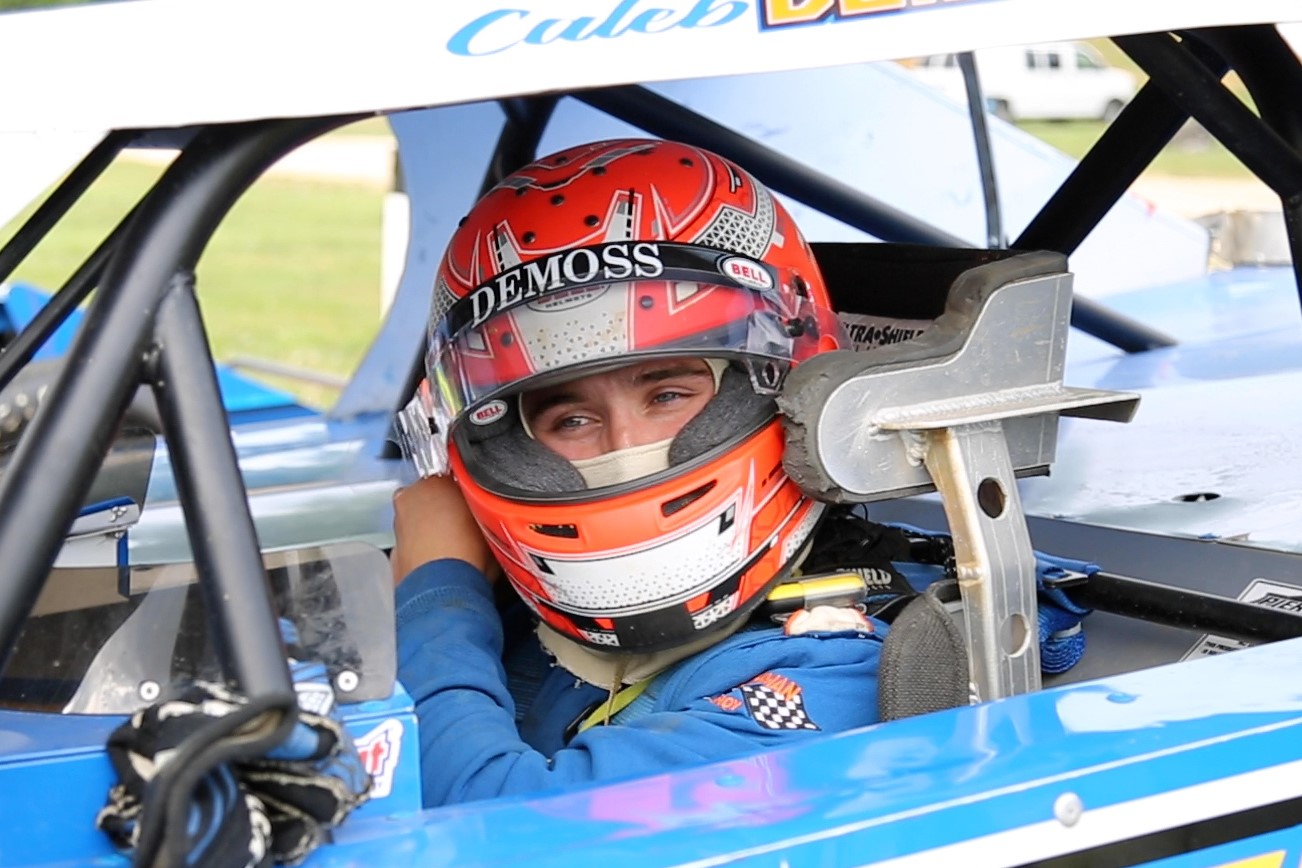 Nights at the track 
It was Friday night at the Bloomington Speedway. In the pit, teams furiously prepared sprint cars and modifieds for the upcoming race. 
Bloomington's signature red clay track was wet and heavy, which would make it difficult for cars to pass. John DeMoss checked the race schedule and was relieved to see he wouldn't be racing against his son. 
"Caleb's been very competitive. He shows a lot of spunk and a lot of potential for sure," he said. "Any day now I think he can break through and win his first race, so maybe tonight will be the night." 
Caleb concentrated almost single-mindedly on his car, trying to stay focused on maintenance. 
"You just gotta get yourself in the zone," he said. "It's kind of hard to block it all out." 
John and Caleb do well in the qualifying rounds, coming in first and second respectively. But during their heats, they fall behind, cars sliding on the slick track. The body of John's modified takes damage, and back in the pit his team rushes to fix it in time for the night's feature. 
In the end, victory belongs to Jacoby Hines, who'd cited John DeMoss as an early inspiration. John and Caleb place fourth and fifth, too low for a share of the prize money. 
But just as drivers have done here for a hundred years, they'll be back on the track soon, racing for victory.