The Poets
For the last decade, poets have gotten together every month during the academic year at the Bishop Bar in Bloomington. There's a stage in the back room. The evening starts with an open mic, and then there's a slam. Poets try to win over judges picked from the audience. It's basically American Idol for the Bloomington slam scene.
Well, maybe the competition isn't the most important part. It's really creating a space where people feel like they belong.
This week on Inner States, a report from the Bloomington Poetry Slam. The Bloomington Poetry Slam's next event is tonight at 8:30pm at The Bishop Bar. If you can't make it, don't worry, there's another slam November 10. You can find more information here.
The Teens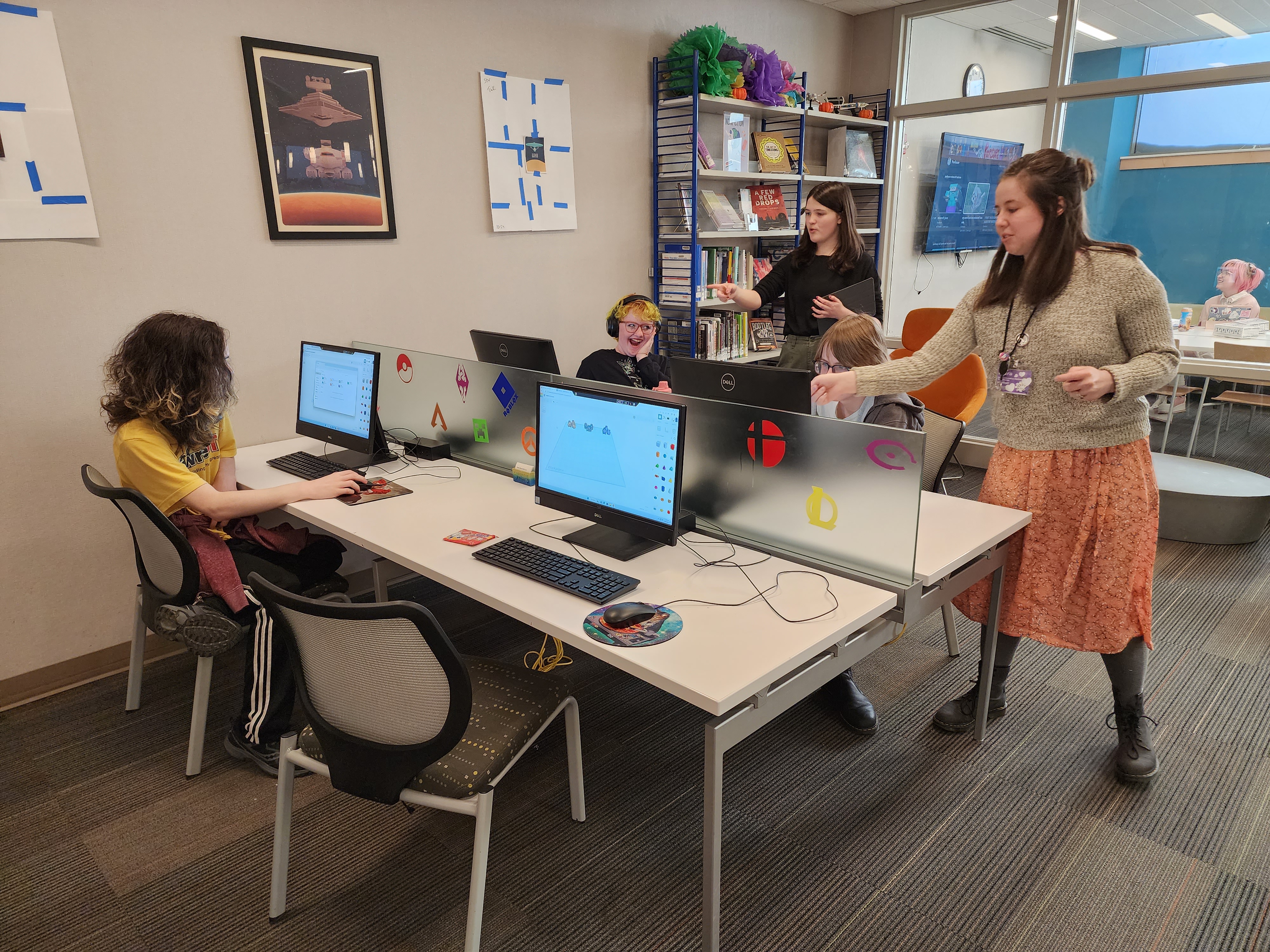 Before the poetry slam, we visit The Ground Floor, the teen space at the downtown Monroe County Public Library. The library's Southwest and Ellettsville branches have teen spaces as well. As you'll hear, the teens there are accomplished and splendid – and wise.
For more information about The Ground Floor and other teen services at the Monroe County Public Library, visit their website.
Credits
Inner States is produced and edited by me, Alex Chambers, with support from Violet Baron, Jillian Blackburn, Mark Chilla, Avi Forrest, LuAnn Johnson, Sam Schemenauer, Jay Upshaw, Payton Whaley, and Kayte Young. Our Executive Producer is Eric Bolstridge.
Our theme song is by Amy Oelsner and Justin Vollmar. We have additional music from the artists at Universal Production Music. Music in the teen story by Ramón Monrás-Sender and The Backward Collective.
Special thanks this week to the adults at the Monroe County Public Library. That's library director Grier Carson, Director of Public Services Josh Wolf, Communications Director Tori Lawhorn, Social Media Specialist Aubrey Dunnuck, and especially Teen Services Manager Sam Ott.