This week, we're asking ourselves the question: where exactly did composers live? We're exploring the houses, homesteads, and estates of composers on this show. It's a show living inside four walls that we're calling "Composer In Residence."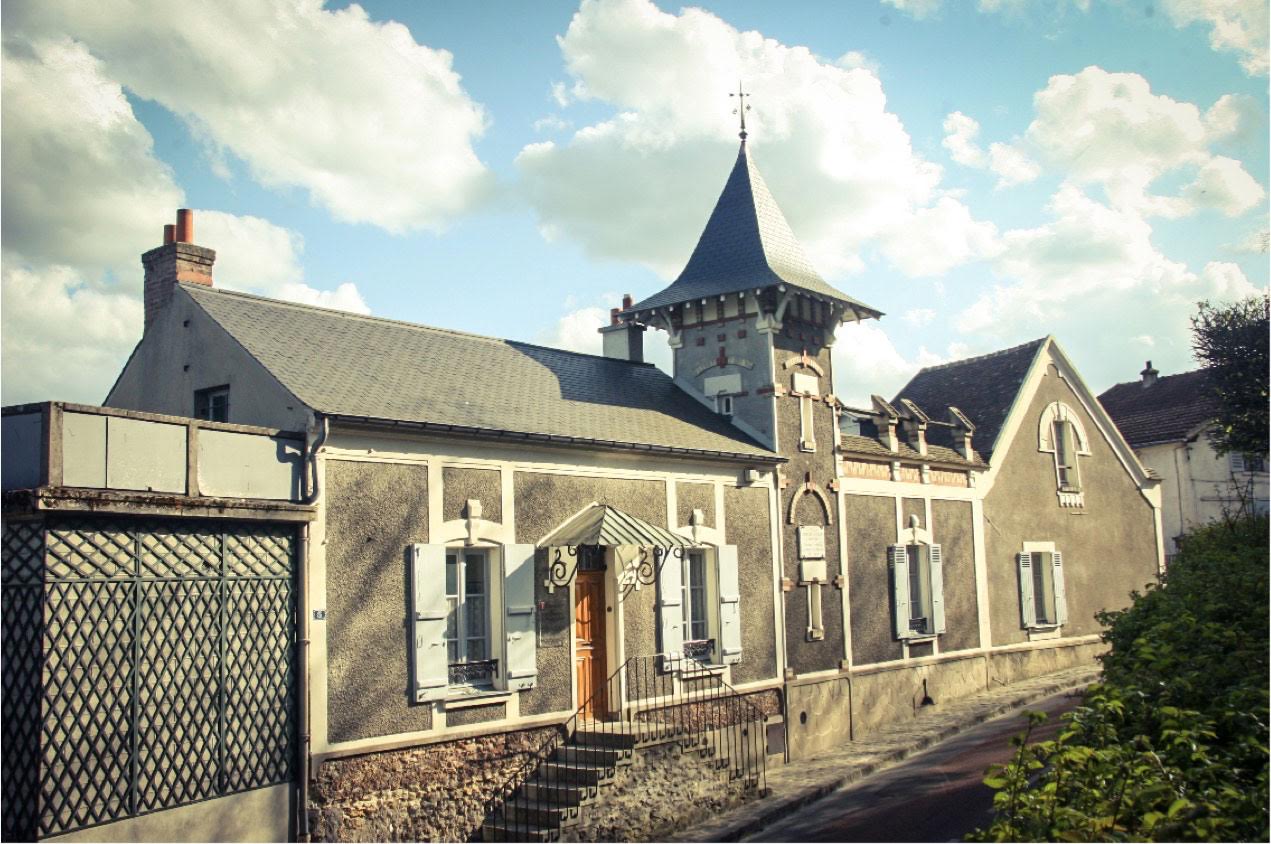 Maurice Ravel and Le Belvédère – After Debussy's death in 1918, Ravel was generally regarded as France's leading composer. Recognition by the French state led to his being offered the Légion d'Honneur in 1920, a decoration he publicly refused. But this new-found status had the result of alienating him from some of his colleagues, in particular from Satie and the younger generation, including some of Les Six. Ravel emphasized his isolation by moving west of Paris, to a small house called Le Belvédère in Montfort-l'Amaury, where he continued to compose works such as his famous Bolero. Many thought that Ravel's home reflected his whimsical personality, as the house's silhouette was often described as a cross between a canal barge and a train engine. Ravel lived there with his cats and was looked after by his housekeeper until his final illness. Le Belvédère, with its original furnishings, is now a museum in his honor.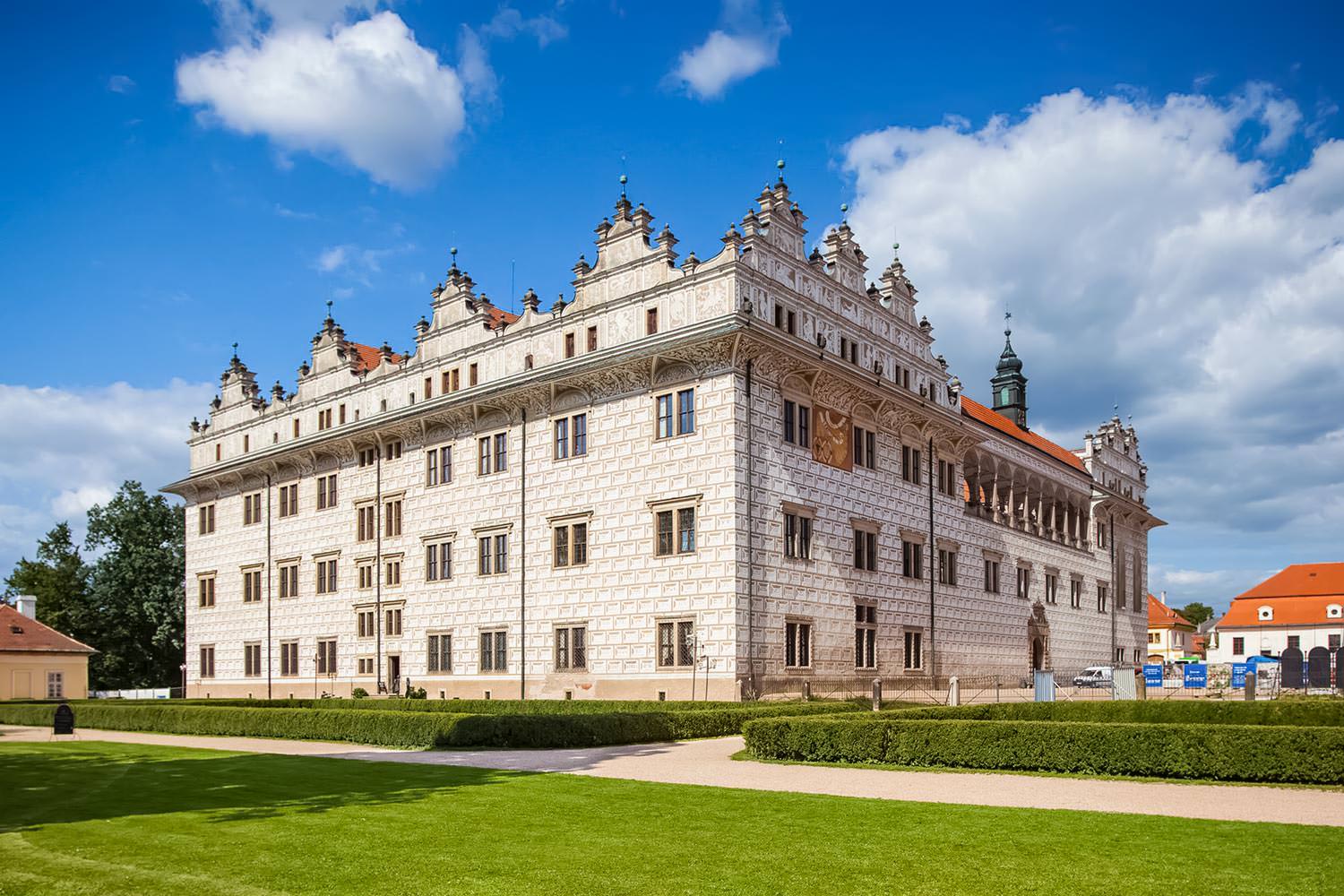 Bedřich Smetana and the brewery of the Litomyšl Castle – In his early years, Czech composer Bedřich Smetana lived a privileged life. His father was a master brewer in Bohemia for Count Waldstein (the same royal patron who was the namesake of Beethoven's Waldstein piano sonata). As a result, the elder Smetana worked at the brewery of the Litomyšl Castle, a gorgeous Renaissance castle located in the modern-day Czech Republic. It was in that brewery on the castle grounds that the young Smetana was born. Smetana's father encouraged him to become a musician, and years later, he would move to Prague and establish a unique Czech musical style. In 1874, Smetana composed his ode to his homeland, a set of symphonic poems called Má Vlast (or "My Homeland"), containing this memorable movement dedicated to the Vltava (or "Moldau") River that flows through Prague.
Richard Wagner and Wahnfried – Richard Wagner's career would have been far less successful if he hadn't managed to capture the imagination of his most generous and devoted patron, King Ludwig II of Bavaria. Wagner's epic operas fueled the young king's interest in fantasy, and he became a lifelong supporter of Wagner's work. Though he initially balked at the price tag for Wagner's Ring Cycle, he funded the project after Wagner had exhausted his other resources. Ludwig paid for the construction of Wagner's new family home which sat near the Bayreuth city opera house, a theater that had been custom-built to stage the Ring Cycle. Wagner's new mansion was called Wahnfried, a combination of the German words for madness and peace. Along with the Ring Cycle, Wagner composed several more operas there, the last of which was Parsifal. Wagner's grandchildren continued to own Wahnfried until they gifted the building to the city in 1973. It now stands as a museum to the composer.
Joseph Haydn and the French Army visitor – For years, Joseph Haydn took up residence at the Esterhazy Court, where he was employed by one of the most notable royal families in Hungary as their court composer. But in his retirement, he resided in nearby Vienna, enjoying his twilight years with a little peace and quiet. That is, until Napoleon's Army bombarded the city in May 1809, just weeks before Haydn's death. The story goes that Napoleon, to the general's credit, recognized that the great master Joseph Haydn was living nearby, and sent a French Army guard to protect the old man's home during the bombardment. Once word got around the army that the one-and-only Joseph Haydn was in the vicinity, one French officer paid his respects by visiting him and singing to him this aria from The Creation, an aria all about the creation of humankind. This French officer was Haydn's last known visitor. Haydn died two weeks later at age 77.
Samuel Barber and Capricorn – In 1943, while serving for the US Army Airforce, composer Samuel Barber was granted some time off to compose. He knew he needed some inspiration, as well as a little peace and quiet, so the first thing he did was buy a house. Barber and his partner, fellow composer Gian Carlo Menotti, bought a home in Westchester County, New York named Capricorn. Neither composer had the zodiac birth sign of Capricorn. Rather, the house was named after the December constellation because of the abundant sunshine it received in the winter. Inspired by his new purchase, Barber wrote a concerto in a neoclassical style which he named the Capricorn Concerto after his new homestead. Barber and Menotti would end up spending almost 40 years at the Capricorn home, composing and gathering with fellow artists and intellectuals who wanted a retreat from city life.
The Palazzo Medici, a place for musical patronage – The Medici family, one of the most powerful banking families in Italy, supported composers and musicians for over 300 years, starting with Guillaume Dufay in 1454. During the Renaissance, their Florentine palace called the Palazzo Medici was renowned as a cultural hub for visual and musical arts. Alessandro Scarlatti was invited to the Palazzo Medici in 1702 to compose operas for the family. The florid, ornate style of Scarlatti's operas matched the architecture of the interior of the Palazzo, which is full of carved marble and gold filigree. The exterior of the palace is surprisingly modest. It is thought that this is because the Medici family preferred to exercise their power and wealth from behind the scenes, having once been exiled in the 15th century for political corruption. An educated eye, however, will notice that even the exterior shows wealth, as the rustication technique used to carve the front stone was considered rare and costly.
Edward MacDowell and his artists' colony – Composer Edward MacDowell is in many ways the father of American classical music. In the late 19th century, he helped establish a pastoral style of American music that was distinct from the continental European style. Late in his life, he wanted to ensure that art and music were supported in America, so he and his wife established an artists' colony at his home in New Hampshire known as the MacDowell Colony. This retreat was set up as a place for artists to be inspired and complete their work in peace, and many notable people have spent time there. Composers Aaron Copland, Leonard Bernstein and Virgil Thomson all wrote major works at the MacDowell Colony, as did authors Michael Chabon, Alice Walker, Spalding Gray, Alice Sebold, and Thorton Wilder. Wilder completed his play Our Town while at the MacDowell colony. It's probably no coincidence that the fictional town of Grover's Corners in his play is also located in New Hampshire.
Mark O'Connor's "Old Brass" (after Frank Lloyd Wright) – There are many composers who have created fusions of popular genres with classical music: Bernstein, Piazzola, Copland, and Schuller to name a few. Mark O'Connor follows in their footsteps with his "fiddle concertos," combining his classical violin training with years of experience learning traditional American fiddle techniques. O'Connor's sixth fiddle concerto was titled "Old Brass" and named after a plantation in Beaufort, South Carolina designed by Frank Lloyd Wright. Originally, "Old Brass" was the name given to the land the plantation sits on; it had been farmed since 1736. When Wright completed the main house and stable complex in 1951, he renamed it "Auldbrass." Ironically, "Old Brass" is now owned by film producer Joel Silver, who funded its restoration after it was added to the National Register of Historic Places. Tours to Auldbrass Plantation are rare, as it only opens to the public for one weekend every two years.
Graham Nash, Joni Mitchell, and "Our House" – The 1970 song "Our House" has been dubbed a "countercultural ode to domestic bliss," and it's the perfect way to close this playlist. The song, written by songwriter Graham Nash (the "Nash" of "Crosby, Stills, Nash & Young"), is a simple reflection on an ordinary domestic act-returning home, lighting a fire, putting some flowers in a vase-proving that those ordinary domestic acts are sometimes the most memorable and poignant. The person he is singing about is fellow songwriter Joni Mitchell, whom Nash shared a home with in Laurel Canyon, a mountainous burb of southern Los Angeles. In the late 60s and 70s, Laurel Canyon was somewhat of an artistic hub, housing musicians like Nash and Mitchell, plus Carole King, Frank Zappa, Jim Morrison, and members of the bands the Byrds, the Monkees, and The Mamas and the Papas.
Music Heard On This Episode