"We make the caramel from raw soaked cashews. It's a very non-traditional caramel, but it's really great."
This week on our show we talk with Brandi Williams of Primally Inspired Eats, a bakery catering to those with food allergies and restrictive diets.
And Josephine Mc Robbie takes us on an early spring nature walk, in search of wild edibles.
---
Brandi Williams bakes for everyone.
But she caters especially to those on restricted diets of one kind or another. Sometimes it's due to allergies or sensitivities, sometimes it's a choice. So if you follow a gluten-free, grain-free, keto, paleo, dairy-free or even vegan diet, Primally Inspired Eats might be the bakery for you. 
Earth Eats had the chance to visit with Brandi Williams in her kitchen inside Cup & Kettle Tea in downtown Bloomington, Indiana. We talk about what motivates her to create baked goods with alternative ingredients, and the story behind their light and fluffy Food Works Inspired Toby Loaf. 
Brandi, with the help of her daughter Eleanor, shared their recipe for their popular Sweet Potato-Feta Frittata.
Primally Inspired Eats recently entered into full partnership with Cup & Kettle, so  their gluten-free and grain-free baked goods are now available in their pastry case. Primally Inpsired also sells every Saturday at the Eastside Winter Farmers Market and the Switchyard Park Winter Farmers Market, and some items are available at Bloomingfoods Co-op. 
---
The Earth Eats theme music is composed by Erin Tobey and performed by Erin and Matt Tobey.
Stories On This Episode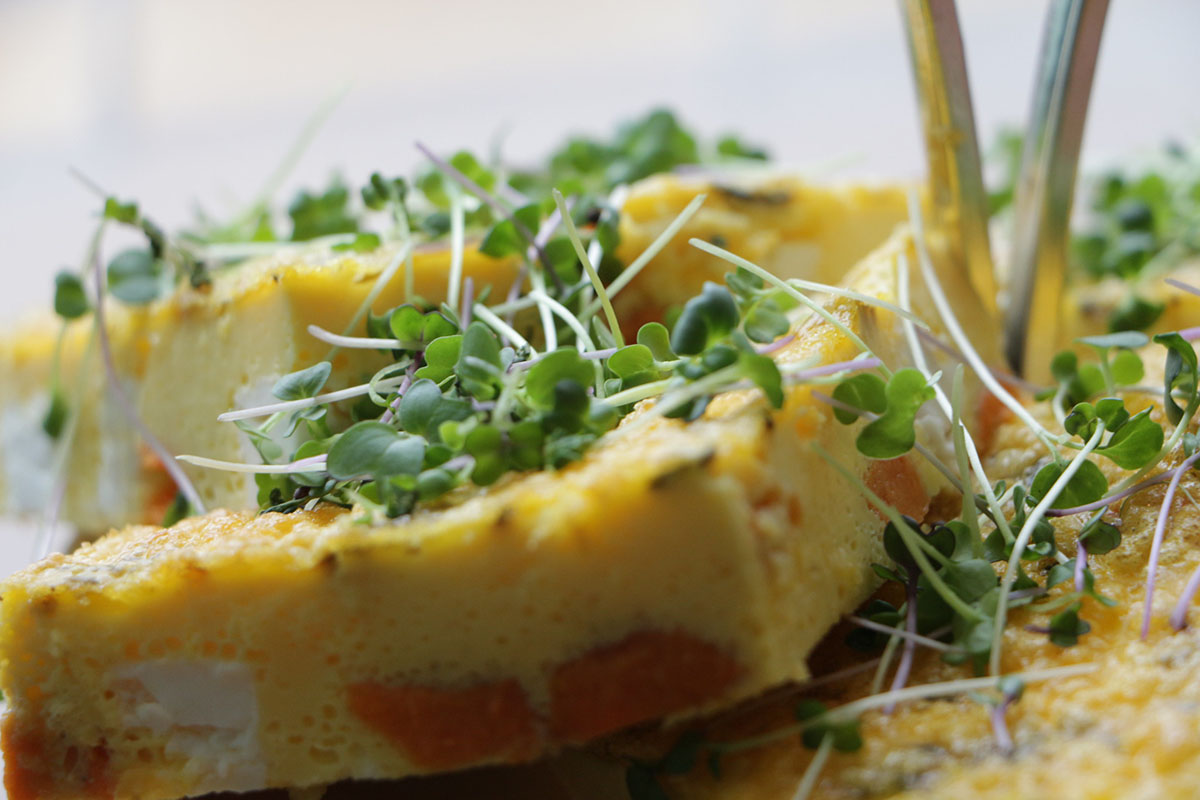 A frittata is easier than quiche. There's no crust, which also makes it more versatile.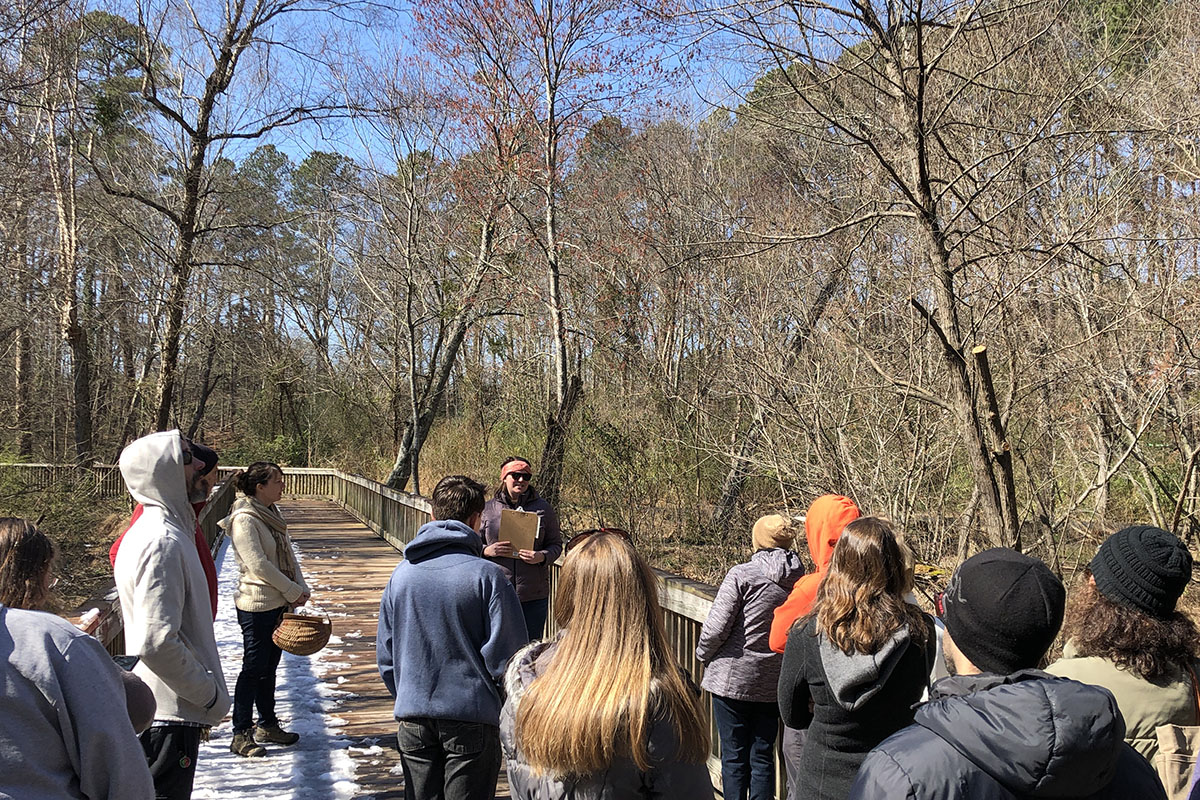 The Piedmont Picnic Project wants you to know your roots - both literally and figuratively. On their wild foods excursions, the group teaches both regional history and local foods skills. And sometimes the reward for all that learning is a truly wild pizza party.