"He will take a tortilla and he will serve Persian food, Armenian food...we had turmeric with chicken with him the other day...and he says 'Is it authentic Mexican food? Absolutely not, but it is authentic to me.'"
That's Sarah Portnoy talking about Wes Avila of Guerilla Tacos, a famous taco truck in Los Angeles.
On our show this week we visit with Dr. Sarah Portnoy of the University of Southern California. We talk about her book on Latino food culture in LA, the complications in defining Mexican cuisine, and the legal ups and downs for street vendors in the city.
Next, Alex Chambers talks with Pilar Gonzales of Pili's Party Taco's, a food truck right here on the streets of Bloomington, serving up traditional flavors from Puebla, Mexico.
We've also got food news with Renee Reed, and host Kayte Young takes a trip down memory lane at The Mexico Cafe in San Bernardino, California. 
Since this episode first aired:
Pilar has opened a new shop on South Walnut in Bloomington, called Pili's Party Deli. They serve panaderia, mexican hot chocolate, tamales and other favorites from Pili's Party Tacos.
Also, in this episode, Sarah Portnoy mentions LA food critic Jonathan Gold. At the time of the interview, he was still alive. Jonathan Gold died, at the age of 57, in July of 2018.
And here is a story about where things currently stand with street vending in Los Angeles.
Music on this episode:
Piker Sam--Calexico
Deep Bones--Sebastien Girard, from Universal Productions Music
Earth Eats Theme Music is composed by Erin Tobey and performed by Erin and Matt Tobey.
Stories On This Episode
For the second time, the Trump administration is loosening Obama-era rules meant to make school lunches more healthy.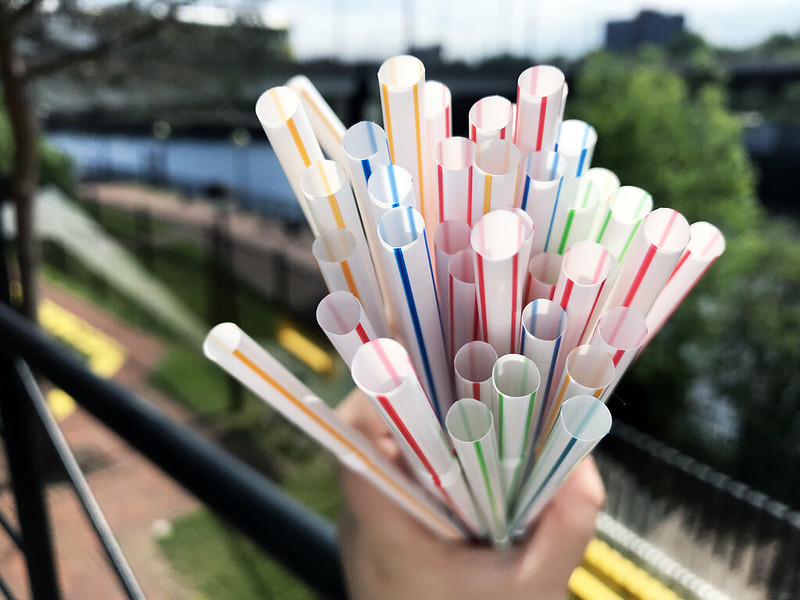 Nearly three-quarters of China's plastic waste ends up in landfills or out in the open, driving the Chinese government to announce a ban on single-use plastics nationwide by 2025