North Carolina faces more than the average number of challenges when it comes to nutrition and hunger. It's ranked the 10th most "food insecure" state in the nation, with children and seniors even more vulnerable to malnutrition and scarcity of resources.
The state's Governor Roy Cooper, and First Lady Kristin Cooper have been involved with organizations like No Child Hungry since the beginning of Cooper's administration. And they have a unique ally in the Chef at their private residence, the Executive Mansion.
At the Executive Mansion, Chef Ryan McGuire manages a staff who do everything from growing a garden on-site, to working front-of-house for events, to running the kitchen.
Josephine McRobbie spoke with Chef Ryan McGuire for Earth Eats.
Also on the show this week, a pot roast recipe from Susan Mintert and, we give a second listen to a conversation with Andrew Flachs. 
Andrew Flachs is an Anthropologist at Purdue University, where he is an assistant professor.
Dr. Flachs spoke with Kane Fergeson of the Indiana University Food Institute, and Earth Eats Host, Kayte Young when he visited the Indiana University campus for a talk on Fermentation and the Microbiome.
Andrew Flachs and his colleague Joseph Orkin are approaching the topic from more than one angle. And for them, getting to this topic was an interesting journey itself.
Andrew Flachs' book Cultivating Knowledge: Biotechnology, Sustainability and the Human Cost of Cotton Capitalism in India came out this year with the University of Arizona Press.
Music on this episode
For Josephine's story: Wave Drummer via SoundCloud CC.
The Earth Eats' theme music is composed by Erin Tobey and performed by Erin and Matt Tobey.
Stories On This Episode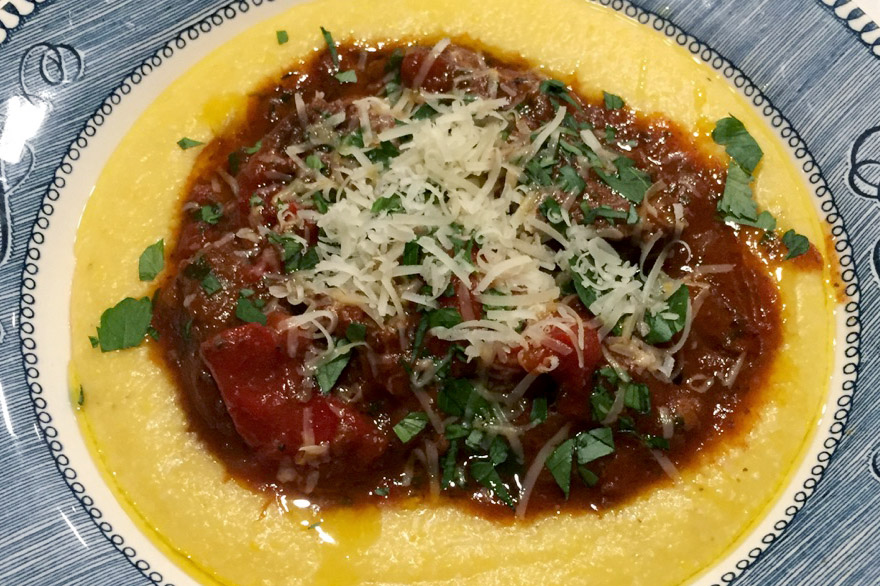 Try serving this pot roast over polenta or pasta, instead of the traditional mashed potatoes.