"If you want to be very artistic about it, you want to leave a little knob of dough at the end--so it's got this fat belly in the middle and then these skinny arms that taper out to the end, and then a little bit of a knob right there."  --Eric Schedler
On today's show, we learn how to make German-style soft pretzels from Eric Schedler of Muddy Fork Bakery.
Josephine McRobbie sends an audio postcard from a backyard chicken coop tour,
and Harvest Public Media has a story on midwestern aquaculture. 
---
Muddy Fork Bakery is located just outside of Bloomington, Indiana. They sell artisan breads (made with freshly-milled flour), flaky croissants, hot pizzas (including breakfast pizza) and soft pretzels from their booth at the Bloomington Community Farmers' Market every Saturday.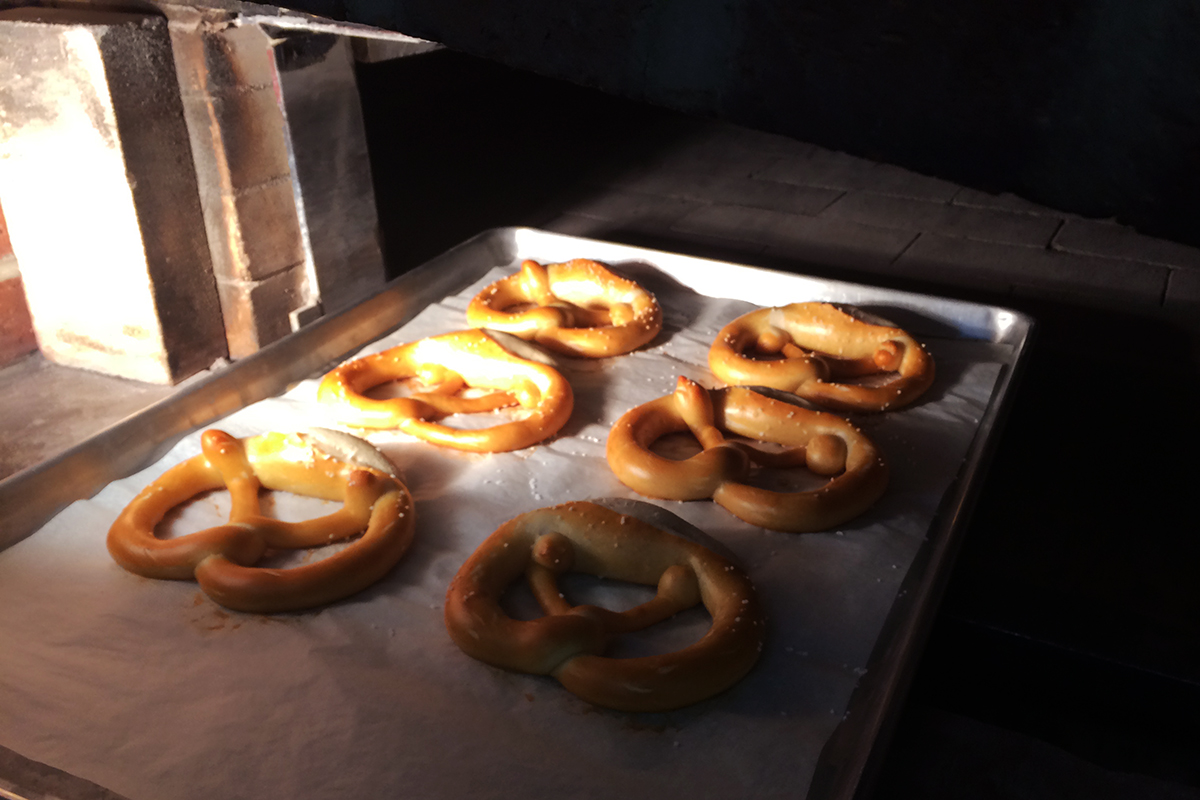 At Muddy Fork, they bake everything in a wood-fired brick oven, which gets fired up every Thursday for weekly baking. Co-owner and Lead Baker Eric Schedler shares his tips and techniques for making German-style pretzels in this week's episode. You can also find the recipe below (including a pretzel shaping video). 
Stories On This Episode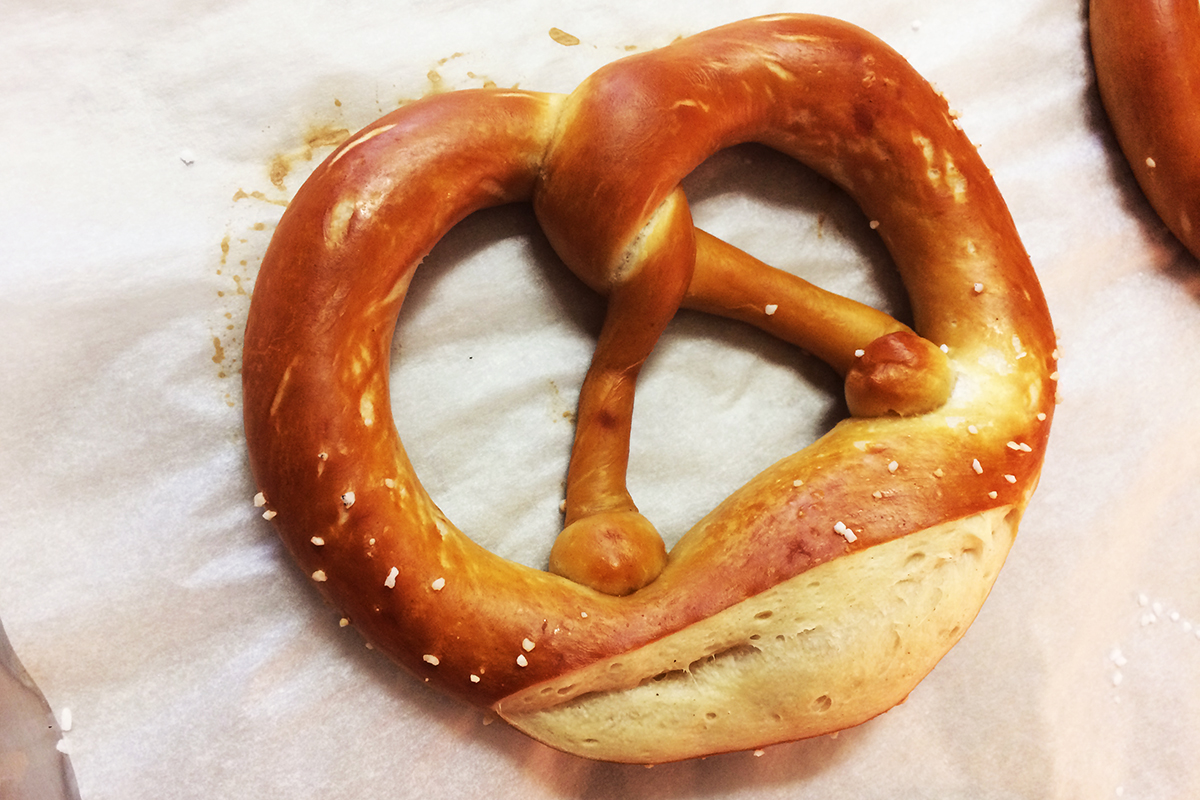 Traditional German-style soft pretzels are dipped in a lye solution before they are baked. You can use a baking soda solution if you are nervous about working with lye.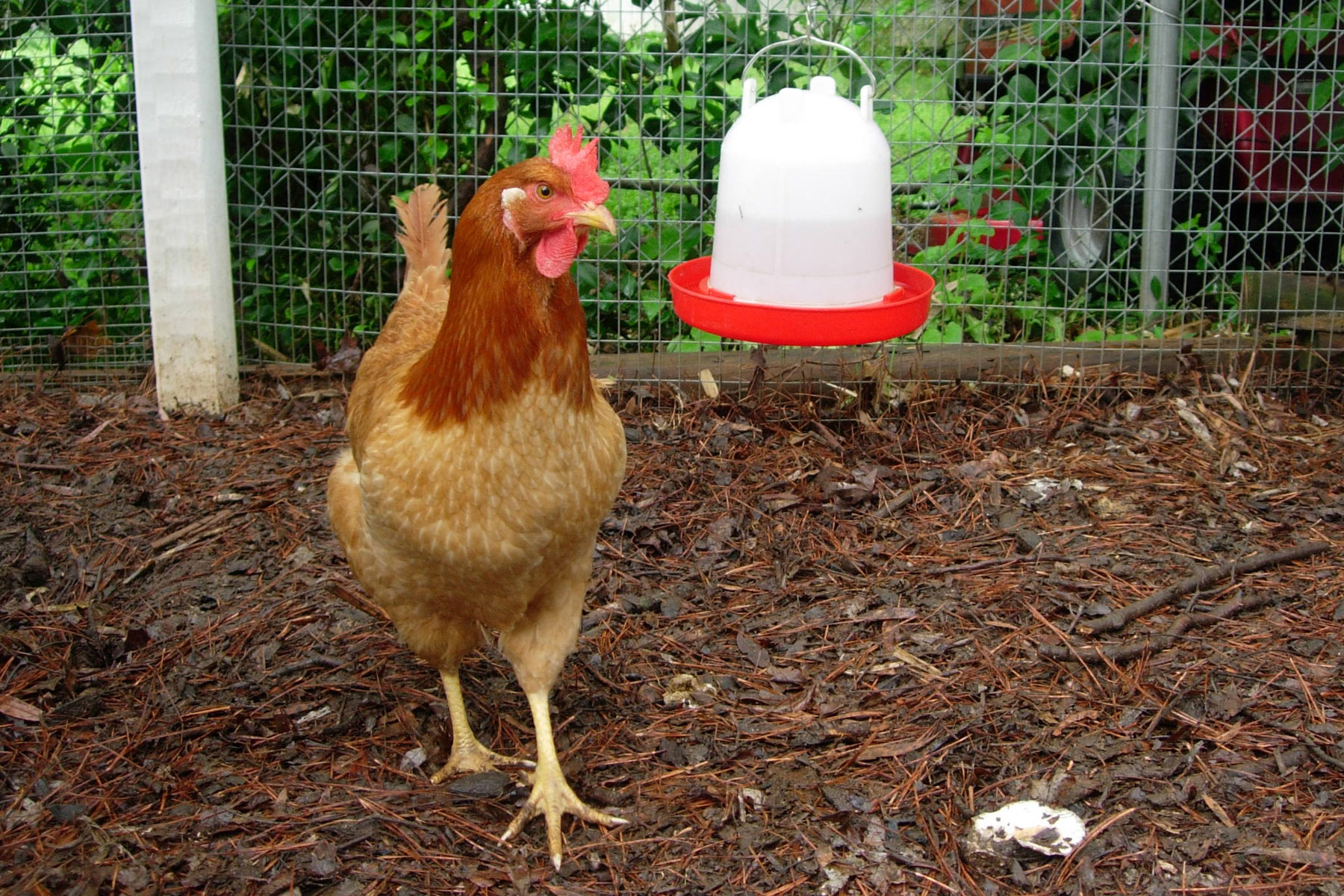 Every year, thousands of local folks tour backyard coops to learn about the benefits and challenges of keeping chickens in the city.
Midwest aquaculture may boost demand for local grain.