This week on the show we share two recipes for the winter holidays--or anytime really--a simple chocolate truffle and a festive granola.  We also visit the Bloomington Winter Farmers Market (BWFM) in its fresh new location.
Though the temperatures have dropped here in Southern Indiana, it doesn't mean we have to stop eating local food. We are lucky to have a thriving winter farmers market here in Bloomington, and since this one is privately run, it has managed to avoid the controversy that the city-run summer market faced this year. 
Schooner Creek Farm, the vendor associated with the American Identity Movement and whose presence sparked protest, will not be selling at the winter market. 
But there is big news this year--the winter market has moved to a new location! No longer tucked inside the gymnasium at Harmony School, the Market has moved south.
Switchyard Park, the new city park on the B-Line, south of grimes isn't one hundred percent finished yet, but the spacious indoor pavilion is complete and open for business every Saturday from 9-12:30 with the Bloomington Winter Farmers Market.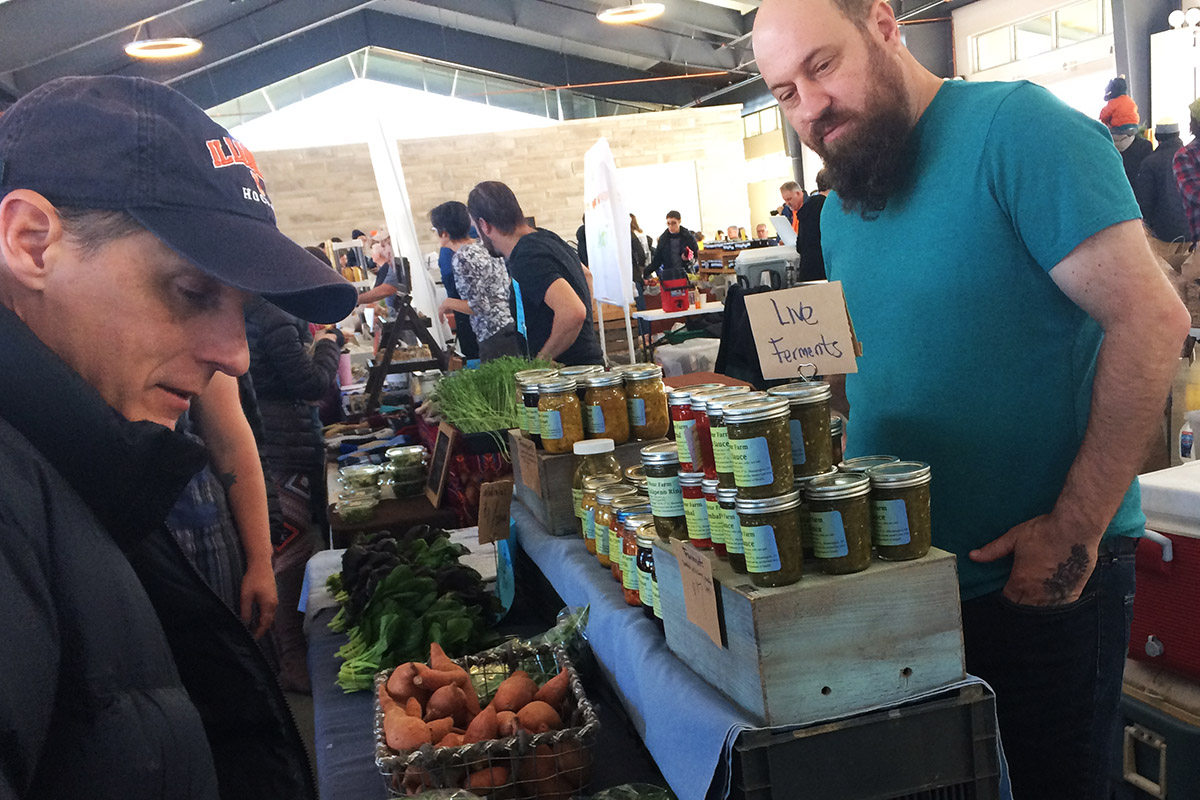 Earth Eats was there on opening day, and I checked in with vendors and customers for this audio postcard. 
I spoke with Grant Pershing of Blue Hour Farm, Brandi Williams of Primally Inspired Eats, Stephanie Smith of Farm to Family Fund, Colleen and Will Rose, Amy Roche, Pete Killroy (not his real name) Theodore Talivar of Osteria Rago and Teresa Birtles of Heartland Family Farm and Market Manager of the BWFM.
The Bloomington Winter Farmers Market runs every Saturday morning from December through March, from 9am to 12:30pm at Switchyard Park Pavilion -- 1601 S Rogers. Access the parking closest to the market by entering the park from South Rogers, just across from the electrical sub-station, south of Grimes/Patterson in Bloomington. 
The market is a SNAP retailer, where customers can use their food stamp cards to purchase tokens. Tokens are available in $1 increments and can be used like cash to buy farm products from market vendors. Customers can double the value of their SNAP (food stamp) purchase, up to $18/week. Draw up to $18 in SNAP benefits, and receive up to $36 in tokens to buy fresh food at the Winter Farmers' Market.
Stories On This Episode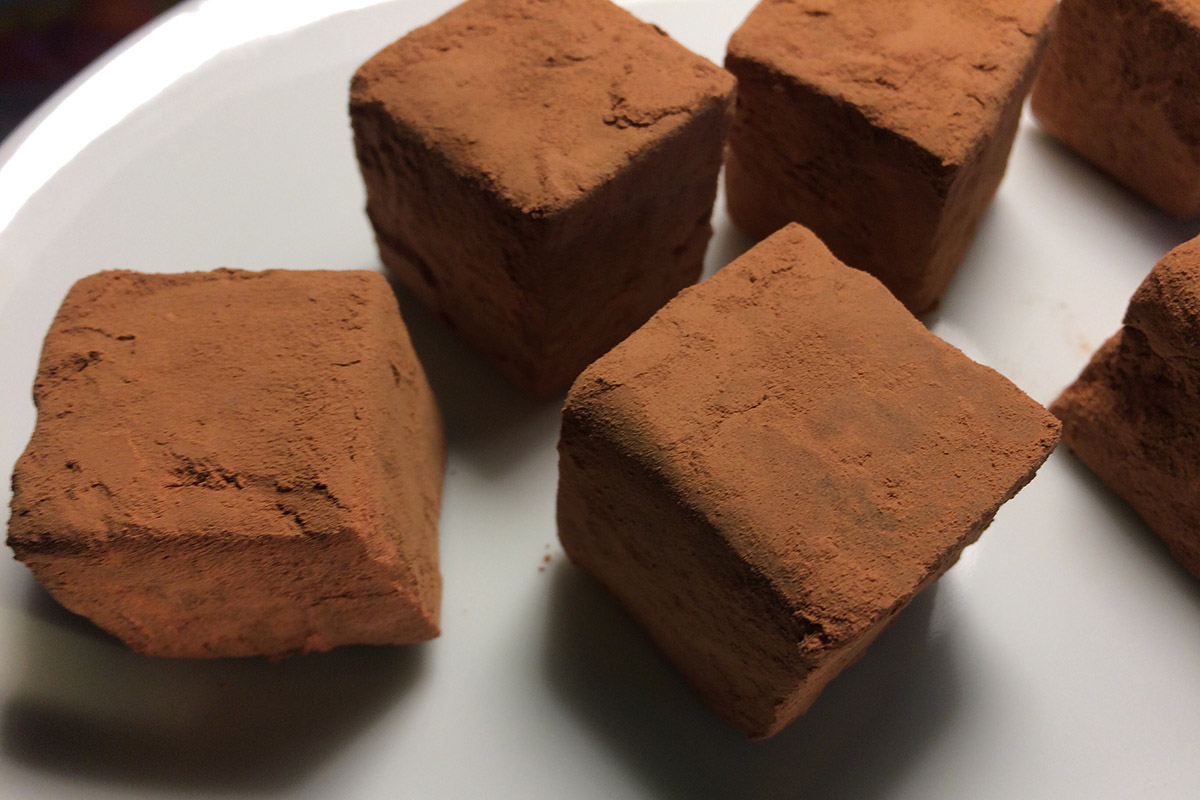 No double boiler, no tedious shaping, these elegant truffles are so simple to make.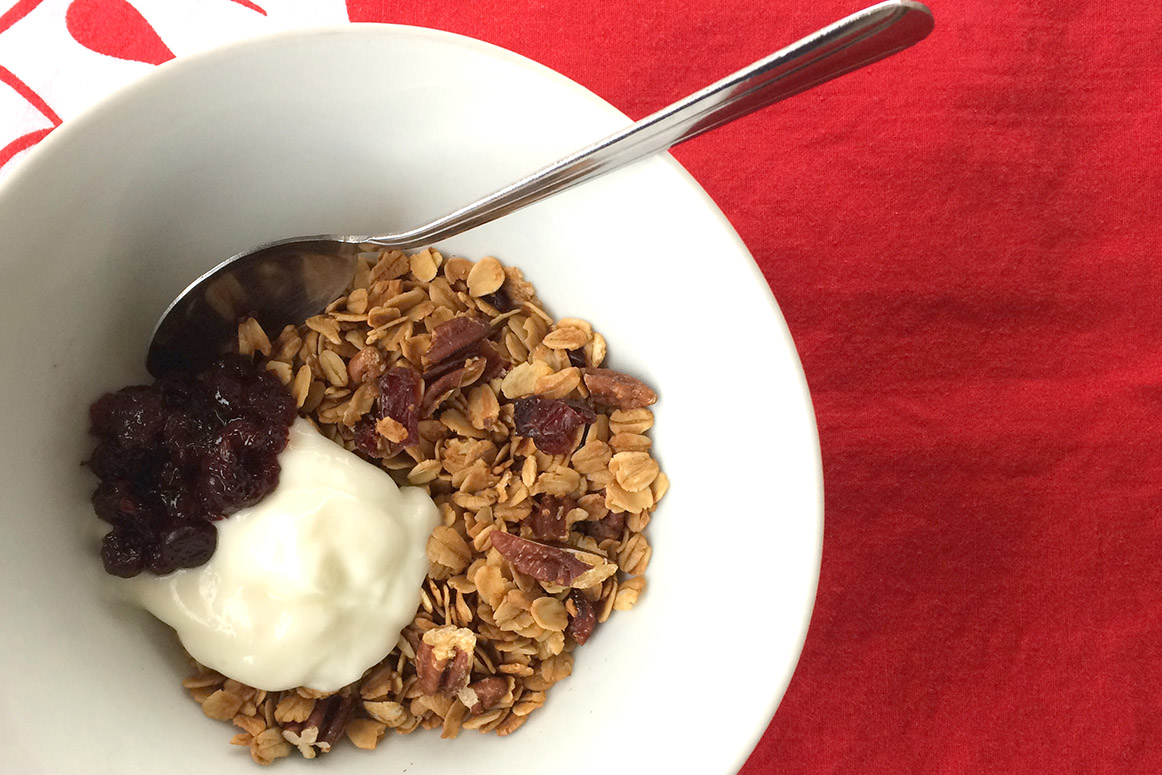 This granola (in a mason jar with a ribbon on it) makes a great gift. But you can make it year-round, and enjoy it for breakfast.