Get into the holiday spirit with these music-themed programs from WTIU!
Mannheim Steamroller 30/40 Live
Saturday, November 16 at 3:30pm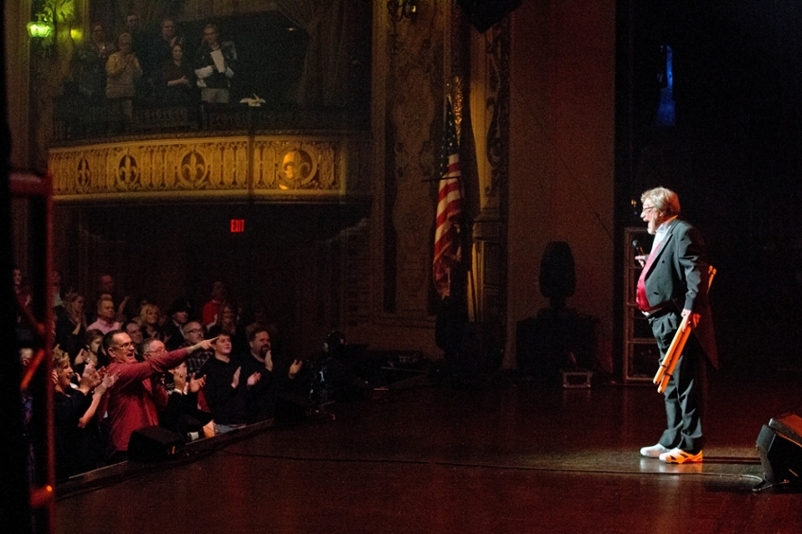 Celebrate 30 years of musical holiday magic and 40 years of groundbreaking "Fresh Aire" compositions with this milestone special from the American group known for blending classical music and rock. Includes interviews and behind-the-scenes footage.
A Classic Christmas
Saturday, November 16 at 7pm, Saturday, November 30 at 1:30pm, Tuesday, December 3 at 1pm and 8pm, Sunday and December 8 at 4pm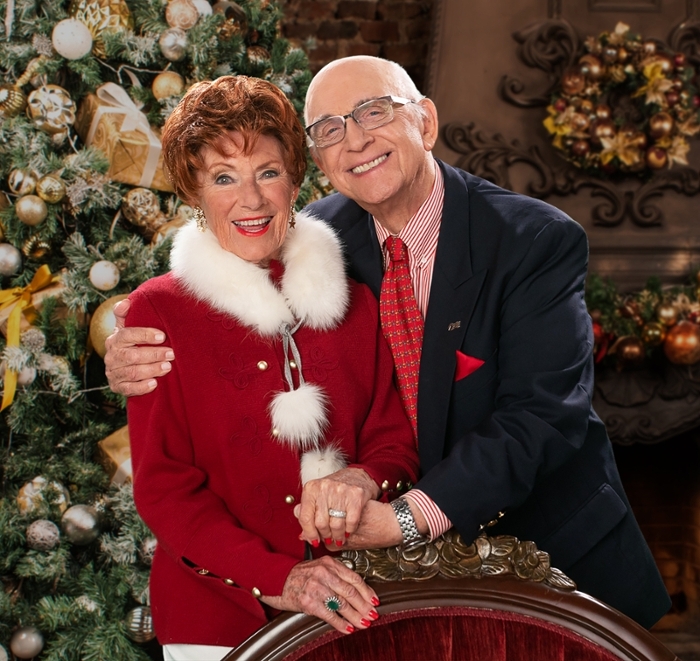 Hosted by Gavin MacLeod and Marion Ross, this nostalgic special spotlights traditional carols ("Silent Night," "Hark! The Herald Angels Sing") as well as popular standards ("White Christmas," "Jingle Bells," "Have Yourself A Merry Little Christmas"), children's tunes ("Rudolph The Red-Nosed Reindeer," "Frosty The Snowman,") and romantic selections ("The Christmas Song," "Winter Wonderland," "Merry Christmas Darling").
John Sebastian Presents Folk Rewind
Saturday, November 16 at 9pm and Sunday, December 1 at 3pm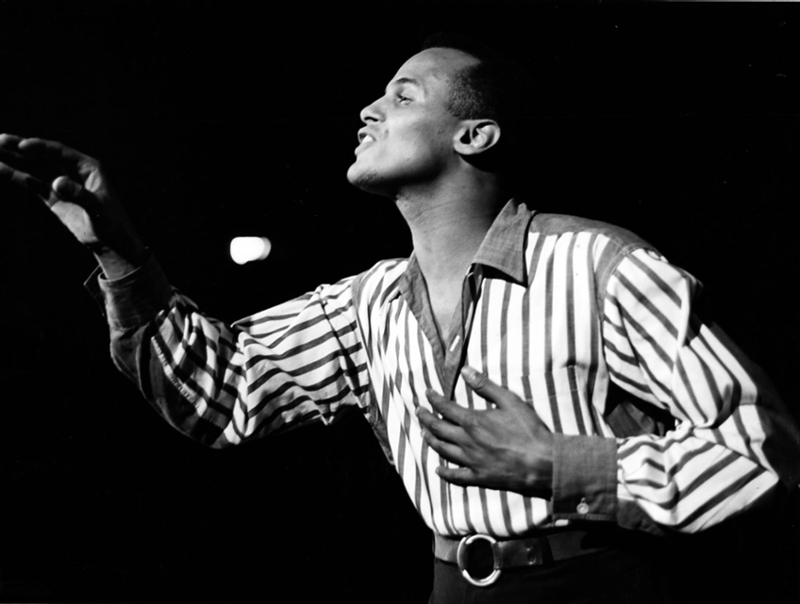 Join John Sebastian of The Lovin' Spoonful in a special featuring the greatest singers and songwriters of the classic 50s and 60s folk era, with historic footage and new performances.  
Great Performances: Kinky Boots
Friday, November 29 at 8:30pm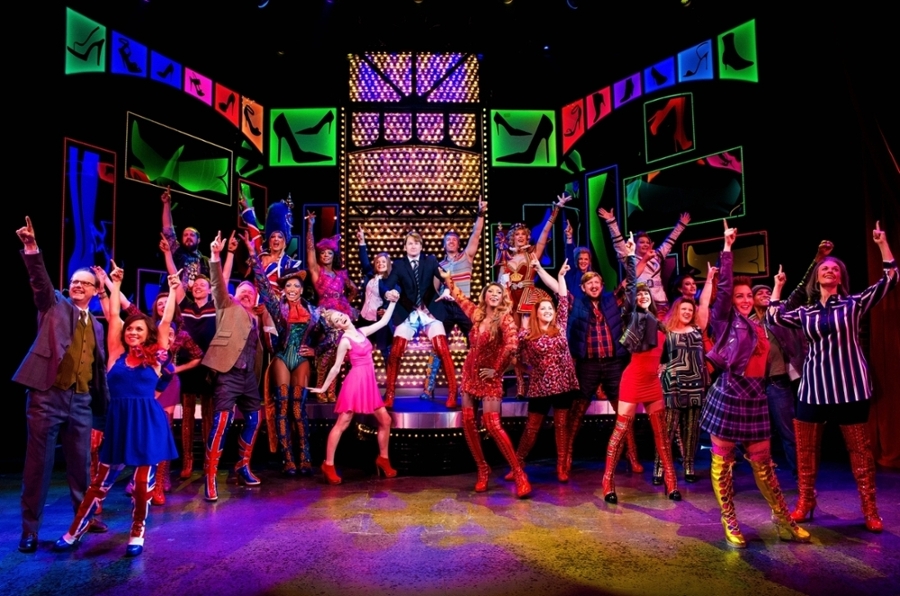 Rejoice with the Tony award-winning high-heeled musical hit musical with songs by Cyndi Lauper and a book by Broadway legend Harvey Fierstein about an unexpected duo that embraces their differences trying to create an extraordinary line of shoes.
A Pete Seeger Tribute Concert: Woody's Children 50th Anniversary
Saturday, November 30 at 10:30am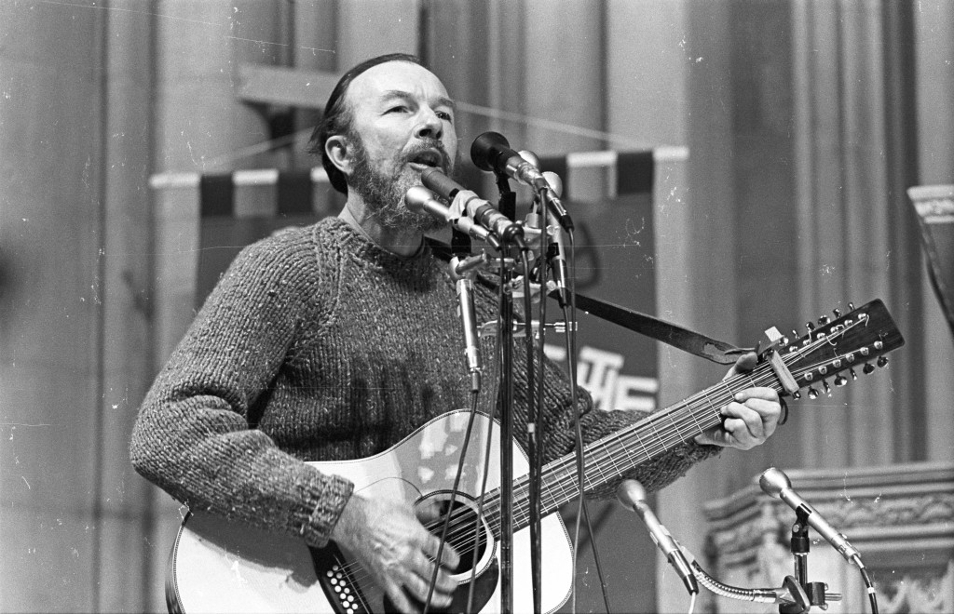 Folk legends celebrate the 50th anniversary of this award-winning radio show, including a special tribute to Pete Seeger, approaching his centennial year. Performers include David Amram, Tom Chapin, John McCutcheon, Tom Paxton, Noel Paul Stookey, Peter Yarrow, and many others including Woody's daughter Nora Guthrie.          
Il Volo: Ten Years
Saturday, November 30 at 5pm and Thursday, December 5 at 8pm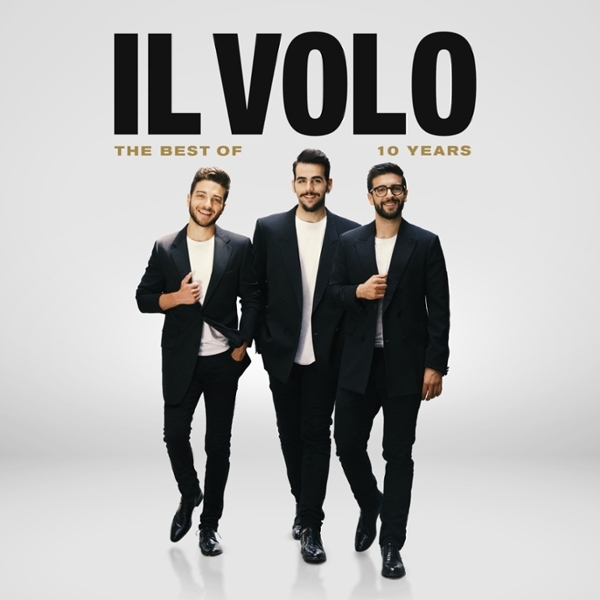 Ten years of friendship, memories and music. International superstars Il Volo are back with their sixth PBS special, Il Volo: Ten Years, in honor of their tenth anniversary of making music.
50 Years of Peter, Paul and Mary
Saturday, November 30 at 7pm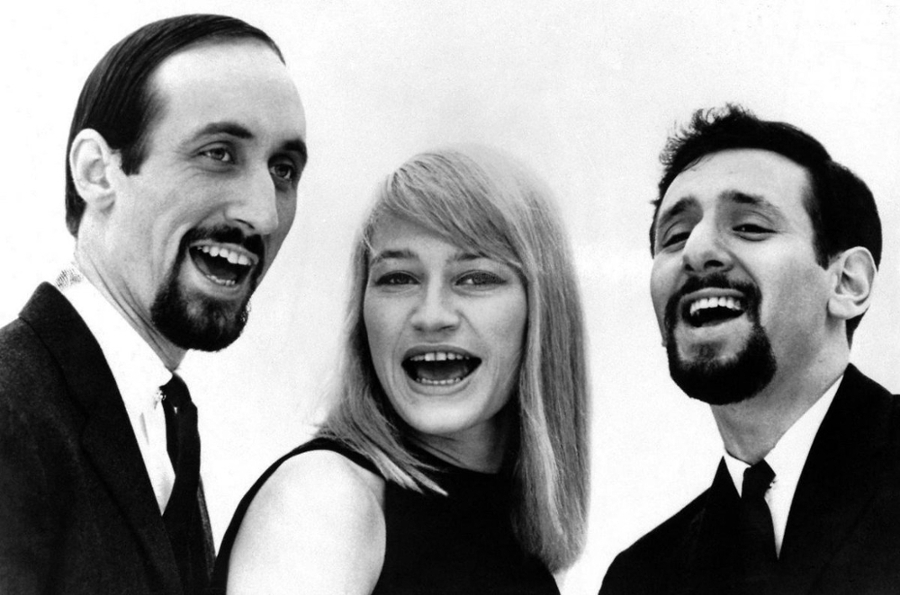 From the group's emergence in Greenwich Village to the Civil Rights and Anti-War era of the 1960s, through the decades of their later advocacy and music, and finally to the present, where their legacy continues to inform and inspire successive generations, 50 Years With Peter, Paul And Mary reveals the impact of their artistry and activism on their generation and the world.
John Fogerty: My 50 Year Trip
Saturday, November 30 at 9pm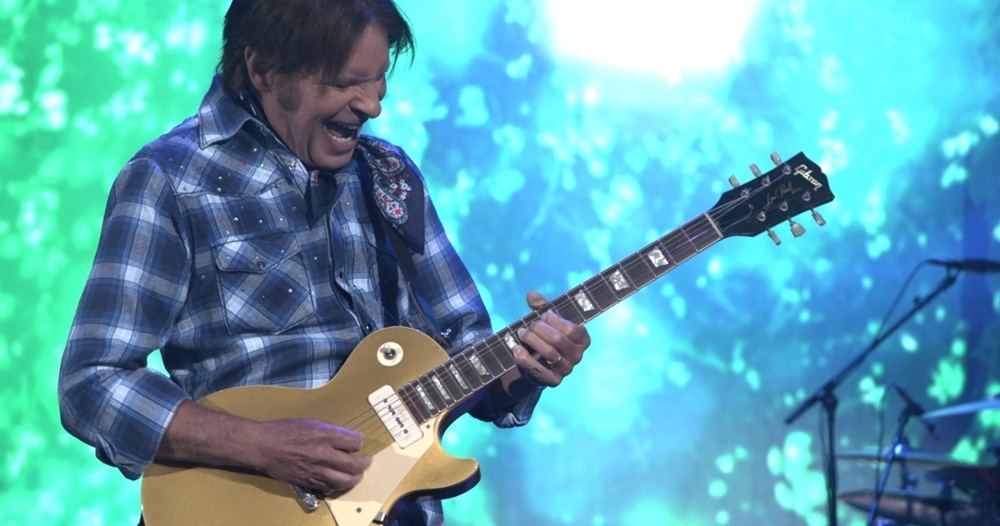 Inspired by the 50th anniversary of Woodstock and John Fogerty's hit parade with Creedence Clearwater Revival, John Fogerty: My 50 Year Trip recreates the sounds and spirit of 1969. The concert also celebrates the 50th anniversary of Fogerty's iconic songbook, which was written, recorded and released in 1969, and showcases the original Acme guitar and amp used at the band's Woodstock performance.                             
Great Performances: An Intimate Evening with David Foster
Friday, December 6 at 8:30pm
Great Performances: An Intimate Evening with David Foster showcases the greatest hits of David Foster's career. Thrilling, humorous and refreshingly honest, Foster performs songs he wrote or produced from his four decades of hits and also includes fascinating storytelling about the songs, artists and moments of his life.
Country Music: Live at the Ryman
Sunday, December 1 at 12pm and Saturday, December 7 at 8:30pm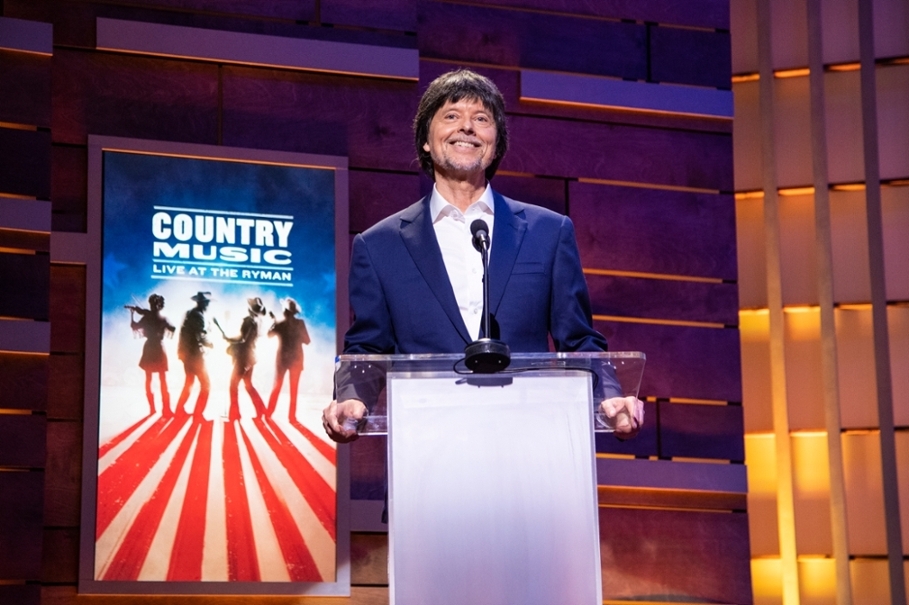 Join celebrated musicians for Country Music: Live at the Ryman, a concert celebrating the film by Ken Burns. Hosted by Burns and featuring performances and appearances by Dierks Bentley, Rosanne Cash, Rhiannon Giddens, Vince Gill, Kathy Mattea, Marty Stuart, Dwight Yoakam and more.                          
Straight No Chaser: Songs of the Decades
Sunday, December 1 at 5pm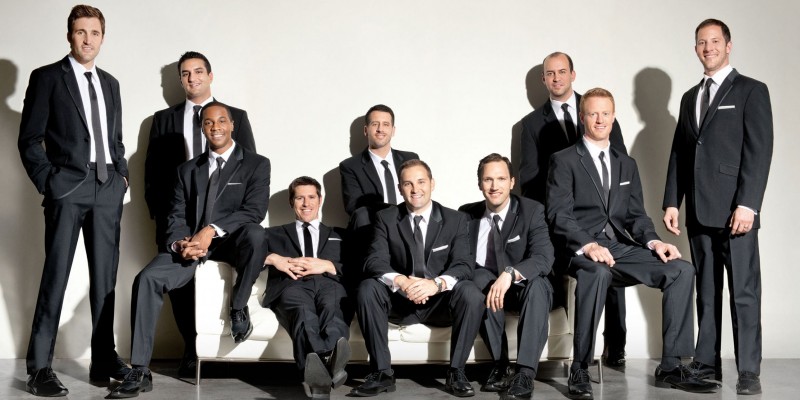 Back by popular demand, join us for another round with the cappella phenomenon Straight No Chaser!     
Ken Burns Country Music
Sunday, December 1 at 7pm and Monday, December 2 at 1pm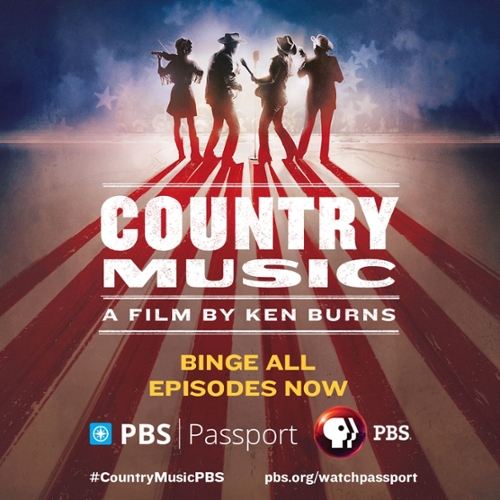 Explore the history of a uniquely American art form: country music. From its deep and tangled roots in ballads, blues and hymns performed in small settings, to its worldwide popularity, learn how country music evolved over the course of the 20th century, as it eventually emerged to become America's music.    
Close to You: The Carpenters
Monday, December 2 at 9:30pm
Enjoy the unforgettable hits which brought brother and sister duo Richard and Karen Carpenter worldwide fame: We've Only Just Begun, Top of the World, For All We Know, Superstar, Rainy Days & Mondays, Yesterday Once More, Close To You and many others. Close To You presents the fascinating history of the top American music act of the 1970s, with rare performances and remembrances from Richard Carpenter who joins friends to remember his late sister Karen and her hauntingly beautiful voice.
Les Miserables 25th Anniversary Concert at the O2
Sunday, December 8 at 7:30pm
Celebrate the legendary musical with a stellar cast including Alfie Boe, Nick Jonas, Lea Salonga, Colm Wilkinson, Norm Lewis and Ramin Karimloo. Staged by producer Cameron Mackintosh, the concert was filmed at London's O2 Arena.