Honor and celebrate Black History Month with these programs from WTIU.
CROOKED STICK: SONGS IN A STRANGE LAND
Thursday, February 6 at 9pm; Sunday, February 9 at 7pm; and Wednesday, February 12 at 1pm
American slave spirituals of the 18th and 19th centuries often evoke feelings of raw power, deep empathy, pathos, and poetry. When modern musical virtuosos blend modern Latin, Jazz and African rhythms with these ancient hymns, the spirituals soar even higher, truly elevating emotions and inspiring audiences.
Now in a new concert presentation, internationally acclaimed mezzo-soprano Marietta Simpson teams up with two-time Emmy Award-winning composer/arranger Tyron Cooper to offer an intimate concert performance. Crooked Stick: Songs in a Strange Land is a one-hour concert event, recorded before a live audience, featuring a new addition to the Archives of African American Music and Culture at Indiana University.
LOOKING OVER JORDAN: AFRICAN AMERICANS AND THE WAR
Sunday, February 9 at 1pm
The Civil War began as a means of preserving the Union. However, to nearly four million African Americans, it held a much more personal promise. As Northern armies swept south, self-emancipated slaves sought refuge behind Union lines. Determined to claim basic human rights, these former slaves-turned-soldiers fought valiantly for the Union—and many sacrificed their lives for the cause.
Looking Over Jordan: African Americans and The War chronicles the black experience in the South before, during and after the war. The informative documentary features interviews with Civil War scholars, historical re-enactments, and primary readings from abolitionist Frederick Douglass, U.S. Secretary of State William Seward, Louis B. Hughes' autobiography Thirty Years a Slave, and the Emancipation Proclamation of 1863.
GRACEFUL VOICES
Sunday, February 9 at 1:30pm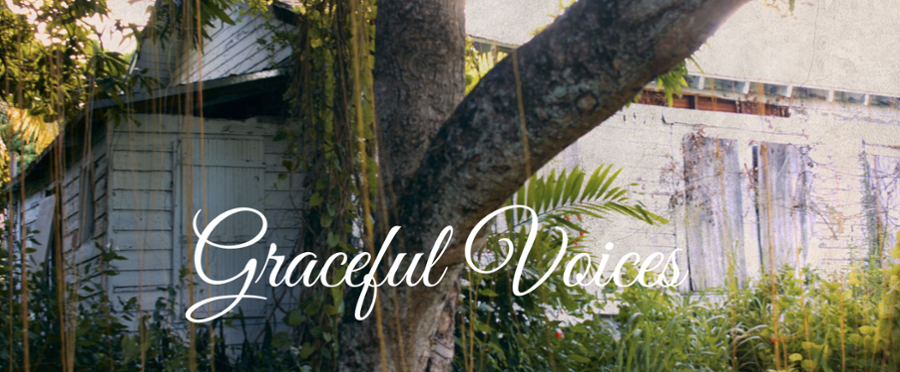 During the land boom of the 1920s, real estate developer George Merrick launched his dream of creating America's first fully planned community, Coral Gables—known as the "Miami Riviera." Behind the grand gates of Coral Gables is the MacFarlane Homestead Historic District, developed as a black residential neighborhood by Merrick, where many Bahamian immigrants built homes that have been in their families for generations.
Graceful Voices captures the stories and experiences of the Bahamian and African American women who were born there, forged lifelong friendships, and developed a passion for their community. Their powerful and sentimental memories shed a light on the history that is still being built. Many of these women were born in the homes they live in today and are determined to keep these homes in their families for generations to come. Knowing that their determined voices could make a difference, these resilient women stuck together and forced change.
THE FIGHT: AMERICAN EXPERIENCE
Tuesday, February 11 at 9pm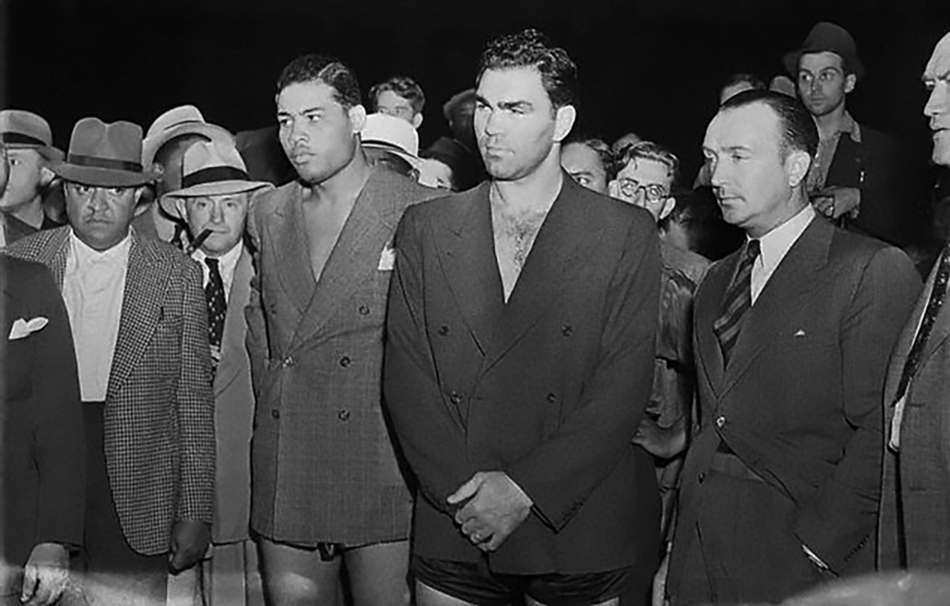 On June 22, 1938, 70,000 fans crammed into Yankee Stadium to watch what some observers have since called "the most important sporting event in history." Millions more tuned in to hear a blow-by-blow description on the radio. The rematch between the African American heavyweight Joe Louis and his German opponent Max Schmeling was riveting—"one hundred and twenty-four seconds of murder," as one newspaper put it.
But for most spectators the fight was much more than a boxing match; it was a historic event freighted with symbolic significance, both a harbinger of the civil rights movement and a prelude to World War II. In this first feature-length documentary about the momentous encounter, The Fight: American Experience captures the anticipation the bout generated, the swirl of events leading up to it, the impact Louis's victory had on black America and its significance for Jews on both sides of the Atlantic.
POWER TO HEAL: MEDICARE AND THE CIVIL RIGHTS REVOLUTION
Thursday, February 13 at 9pm
Power to Heal: Medicare and the Civil Rights Revolution is an hour-long documentary chronicling the historic struggle to secure equal and adequate access to healthcare for all Americans. Central to the story is the tale of how a new national program, Medicare, was used to mount a dramatic, coordinated effort that racially desegregated thousands of hospitals across the country, all in a matter of months in 1966.
Using the carrot of Medicare dollars, the federal government virtually ended the practice of segregating patients, doctors, medical staffs, blood supplies, and linens. As one of the least known chapters of the civil rights movement, Power to Heal examines how its leaders and grass-roots volunteers pressed and worked with the federal government to achieve justice and fairness for African Americans.
TALKING BLACK IN AMERICA
Sunday, February 16 at 7pm
Talking Black in America follows the unique circumstances of the descendants of American slaves and their incredible impact on American language. Speech varieties in African American communities reflect the imprint of African language systems, the influences of regional British and Southern American dialects, and the creativity and resilience of people living through oppression, segregation and the fight for equality.
GROVELAND FOUR
Wednesday, February 19 at 1pm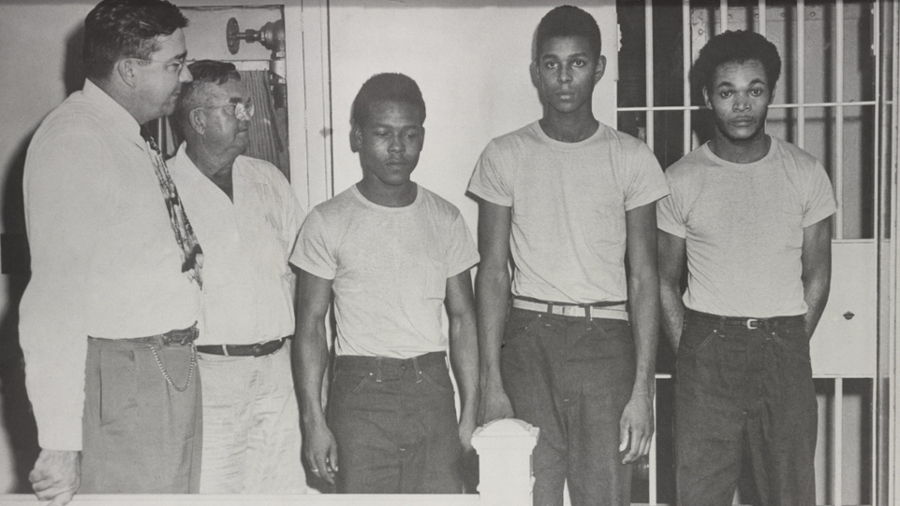 In 1949, when a white farm-wife alleged she was assaulted by four black men on the rural roads of Lake County, Florida, town Sheriff Willis McCall identified four suspects: Samuel Shepherd, Walter Irvin, Earnest Thomas, and Charles Greenlee. The documentary The Groveland Four chronicles the injustices faced by these defendants at the hands of the Jim Crow-era U.S. criminal justice and court systems, employing historical re-enactments, witness accounts, and narration by actor Courtney B. Vance.
REVEREND MARVIN CHANDLER: OPEN TO THE MOMENT
Thursday, February 20 at 9pm
He has never stopped sharing his love of music, commitment to justice, and passion for ministry with others. Learn about the fascinating story of native Hoosier Reverend Marvin Chandler, whose life not only made a significant impact on Indiana, but on our nation as well.
INDEPENDENT LENS⁠—ALWAYS IN SEASON
Monday, February 24 at 10pm
In 2014, African American teenager Lennon Lacy was found hanging from a swing set. His mother believes he was lynched. Stark inconsistencies and few answers from officials drive her to lead efforts in what has become an ongoing fight for the truth.
MILES DAVIS: AMERICAN MASTERS
Tuesday, February 25 at 9pm
Discover the man behind the legend. With full access to the Miles Davis Estate, the film features never-before-seen footage, including studio outtakes from his recording sessions, rare photos, and new interviews.
HOLLYWOOD'S ARCHITECT: THE PAUL R. WILLIAMS STORY
Wednesday, February 26 at 1pm
Nicknamed "Architect to the Stars," African American architect Paul R. Williams had a life story that could have been dreamed up by a Hollywood screenwriter. From the early 1920s until his retirement 50 years later, Williams was one of the most successful architects in the country. His list of residential clients included Frank Sinatra, Cary Grant, Barbara Stanwyck, William Holden, Lucille Ball, and Desi Arnaz.
But at the height of his career, Paul Williams wasn't always welcome in the restaurants and hotels he designed or the neighborhoods where he built homes, because of his race. Narrated by Emmy Award-winning actor Courtney B. Vance, Hollywood's Architect: The Paul R. Williams Story explains how Williams used talent, determination, and even charm to defy the odds and create a body of work that can be found from coast to coast.
GEORGE WASHINGTON CARVER: AN UNCOMMON LIFE
Thursday, February 27 at 9pm
While George Washington Carver's rise from slavery to scientific accomplishment has inspired millions, time has dulled the luster of his reputation, reducing him to the man who did something with peanuts. George Washington Carver: An Uncommon Life uncovers Carver's complexities and reveals the full impact of his life and work.