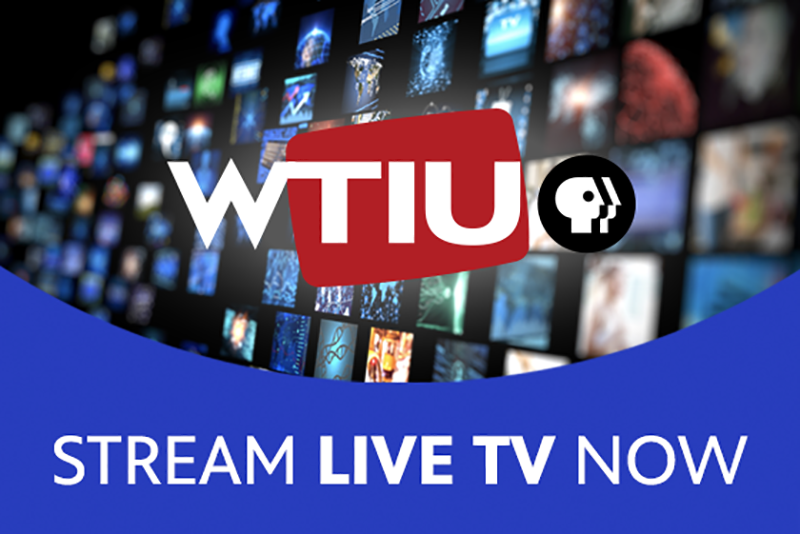 Today, WTIU launched a new way for viewers to watch its programming. A live stream of WTIU's HD 30.1 channel is now available through WTIU's website, PBS's website, and the PBS Video App on television-connected Roku streaming devices.
"This is another exciting milestone in the history of our station, adding to our ever-expanding delivery options for quality WTIU and PBS content to south central Indiana," said Rob Anderson, Interim Executive Director of WTIU.
The live stream can be viewed on a computer or on other devices that support the following web browsers: Google Chrome, Mozilla Firefox, Safari, and Microsoft Edge. On television-connected Roku streaming devices, the WTIU live stream can be viewed through the PBS Video Channel.
"Today marks a significant milestone with the launch of local live streaming on PBS.org, station video portals, and the PBS App on Roku," said PBS Chief Digital and Marketing Officer Ira Rubenstein. "Viewers can now watch their station how, when, and where they want to, regardless of their provider. We now have an option for cord-cutters to watch live station signals free of charge that aligns with over-the-air access to broadcast."
In order to view the WTIU live stream, viewers must be localized to WTIU and be physically located within the WTIU over-the-air coverage area. The station serves the south central Indiana region, including the cities and towns of Bloomfield, Bedford, Bloomington, Columbus, Linton, Martinsville, Nashville, Seymour, Spencer, and Terre Haute. Viewers do not need to be a member of WTIU or pay a fee to watch the live stream.
"Our goal has always been to serve as many viewers as possible, using the platforms and technology they find easiest to access. The technology we use to serve our mission is constantly evolving. Over the years, it has allowed us to add services like closed captioning, descriptive video, high definition, and more recently, five multicast channels. Each of these advances involved a lot of planning and hard work, but we couldn't have achieved them without the investment of our WTIU members," said Brent Molnar, Station Operations and Content Director of WTIU.
For more information about how to watch live stream programs, visit the PBS Live Streaming FAQ or contact us.