Coinciding with the national Days of Remembrance, commemorate the Holocaust with these programs from WTIU.
NO ASYLUM: THE UNROLD CHAPTER OF ANNE FRANK'S STORY
April 1 at 1:00pm
Anne Frank's father, Otto struggles to obtain visas to save his family from the Holocaust. This unknown chapter of Anne's life is revealed through Otto's letters that show how the world turned its back on the Franks & millions. The Frank families' story mirrors today's refugee crisis and the controversial immigration policies.
EVA: A-7063
April 2 at 9:30pm
As a 10-year-old "Mengele Twin," Eva Kor suffered the worst of the Holocaust. At 50, she launched the biggest manhunt in history. Now in her 80s, she circles the globe to promote the lesson her journey has taught: Healing through forgiveness. Narrator Ed Asner and an all-star cast celebrate a singular Hoosier making a worldwide impact.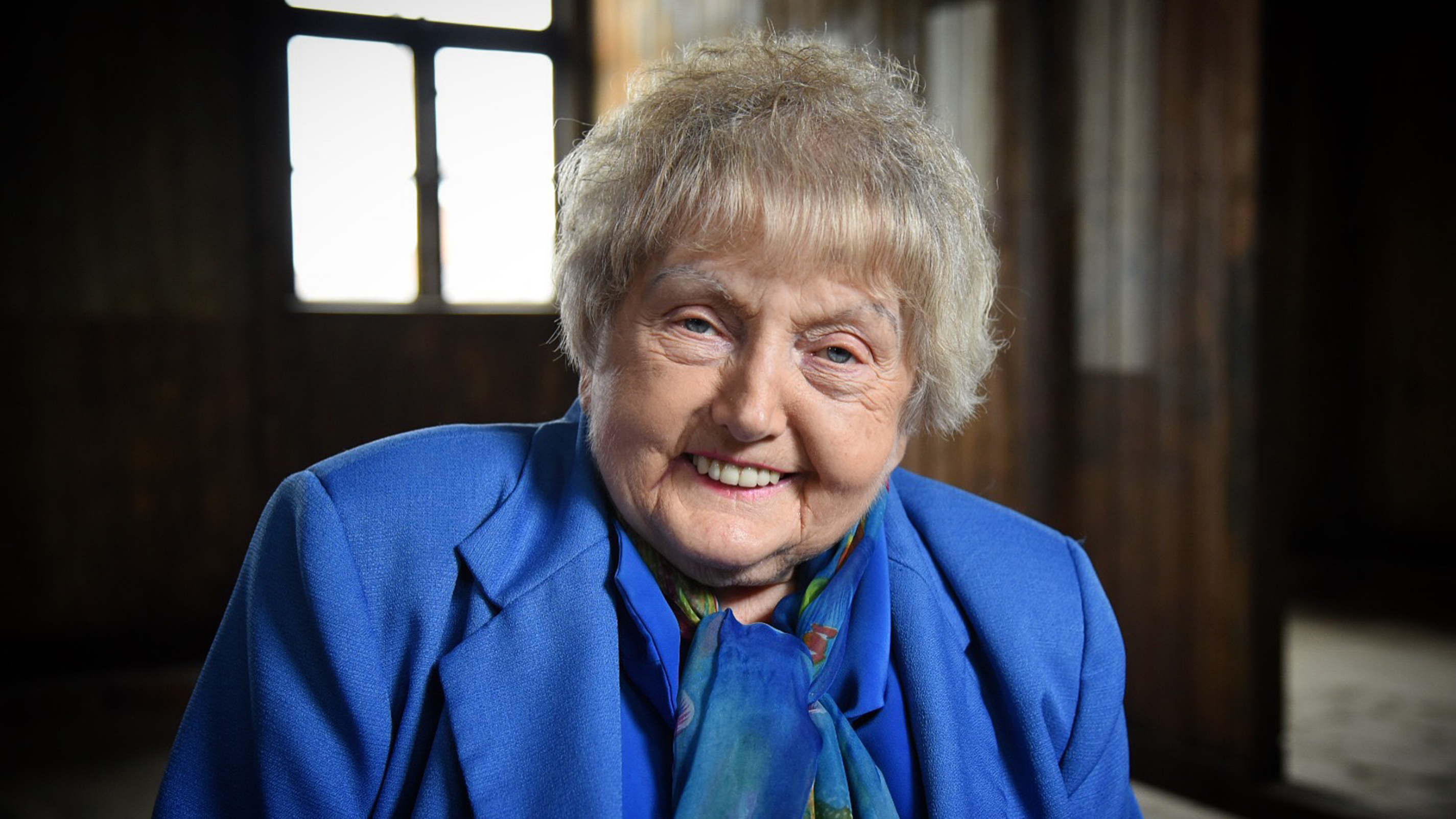 MY DEAR CHILDREN
April 9 at 10:00pm
One hundred years ago, Jews in what is today Ukraine, Moldova and Belarus suffered through what scholars now call "the holocaust of its day." Organized massacres called pogroms that swept the region from 1917-1921 killed as many as 250,000 Jews. My Dear Children follows one woman's quest to unravel a family mystery dating back to this time.
STORIES OF SURVIVAL
April 16 at 10:00pm      
Stories of Survival bring to life the compelling story of four survivors in war-torn Europe, who witnessed first-hand the horrors of the Holocaust. Through gripping storytelling, archival footage, and personal photos, these two films skillfully reveal what happened in the homes, ghettos, camps, and slave labor factories across seven countries, and the remarkable acts of resistance, courage, and hope that forever changed four lives.
REFUGE: STORIES OF THE SELFHELP HOME
April 26 at 3:00pm
In the late 1930s - with the violence and destruction of Kristallnacht foreshadowing the devastation of European Jewry - a determined group of German-Jewish refugees left behind well-established lives and most of their possessions and immigrated to Chicago. There, they set out to create a supportive community for themselves and other German, Austrian and Czech Jews fleeing Nazi persecution. Eventually, they founded Selfhelp, an organization providing temporary housing, food, English classes, job placement and,in 1950, a residential home for elderly emigres and Holocaust survivors.