KEEPER OF THE BEAT: ONE WOMAN'S JOURNEY INTO THE HEART OF DRUMMING
Sunday, March 1 at 11pm
Keeper of the Beat: A Woman's Journey into the Heart of Drumming is an award-winning documentary on the life and music of acclaimed drummer, composer and teacher, Barbara Borden.
Filmed on four continents by three-time Emmy winner, David L. Brown, the film tells Borden's inspiring story through performance, interviews, archival material and excerpts of Borden's autobiographical percussion play, "She Dares to Drum."
SUZE ORMAN'S ULTIMATE RETIREMENT GUIDE
Monday, March 2 at 8:00pm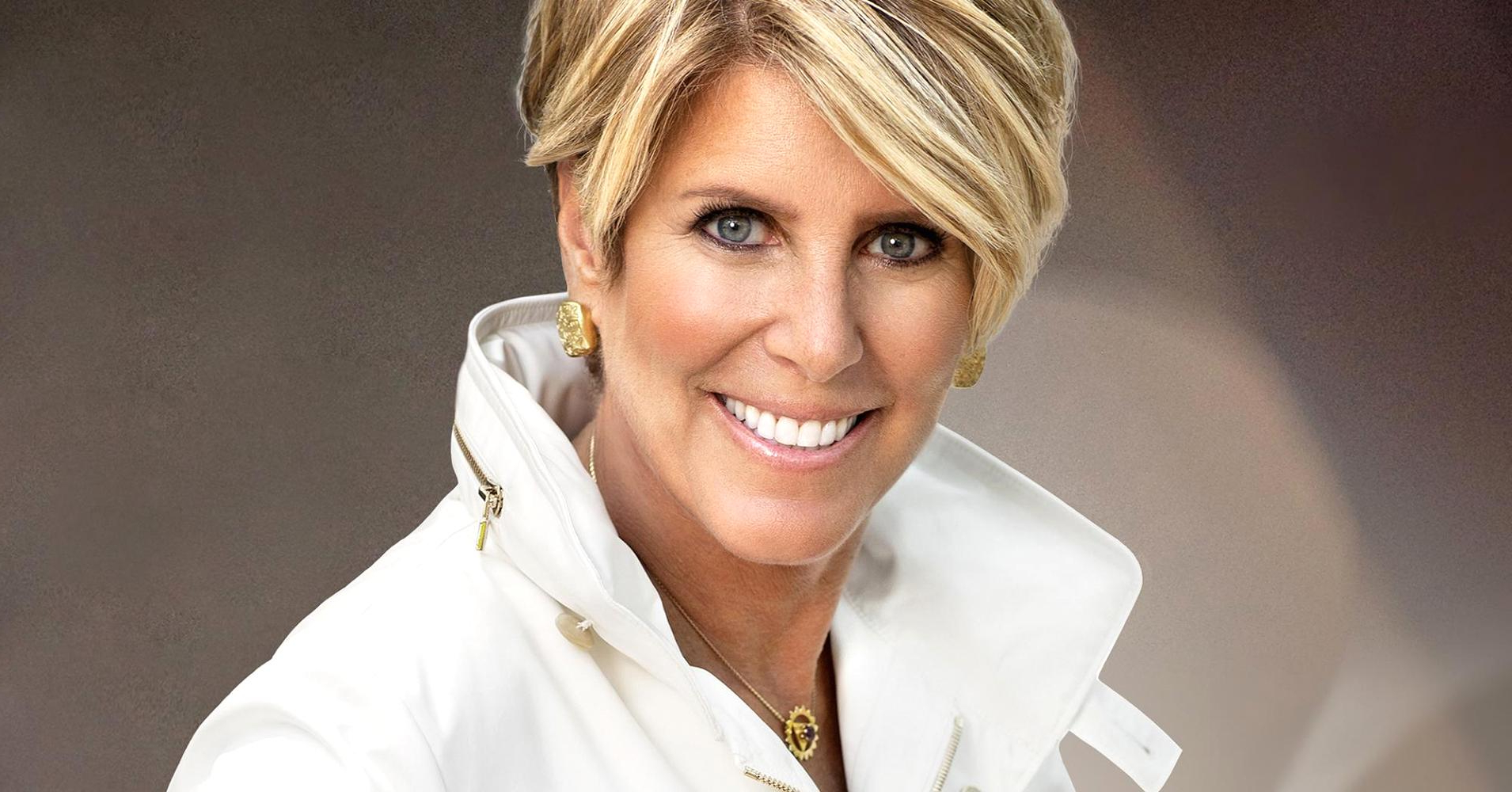 Join the acclaimed personal finance expert for essential advice on planning for and thriving in retirement. With empathy, straight talk and humor, Suze provides information about key steps for anyone trying to achieve their "ultimate retirement."
LADY JESSIE: A VIETNAM STORY
Friday, March 6 at 11:30pm
Discover how a Reno casino owner's generosity in sending thousands of care packages to troops in Vietnam forged life-changing friendships and a legacy in the sky. Lady Jessie traces the true story of Reno casino owner Jessie Beck and Navy fighter pilot LCDR Richard 'Dick' Perry. Having met while Dick worked his way through college at Harold's Club & Casino, Jessie soon became Dick's "second Mom." After college Dick joined the US Navy, and in 1965 was sent to Vietnam to serve on the USS Oriskany. Alarmed by the lack of support for combatants during the unpopular war, Jessie began sending Dick and his friends care packages ... and then she sent more... and more.
Through Jessie's efforts, tens of thousands of packages would ultimately be shared and sent throughout the armed services. Jessie's generosity became legendary, earning the gratitude of thousands of servicemen who were uplifted by her kindness and generosity. And Dick, who had become a beloved and heroic pilot, asked permission to stencil "Lady Jessie" on the nose of his A4 Skyhawk, making it one of the most famous planes of the Vietnam Era. Lady Jessie is the unwrapping of this Vietnam story - a piece of history forged in friendship and fate, inspiring a legacy that lives on.
ANNE MORGAN'S WAR
Wednesday, March 18 at 1pm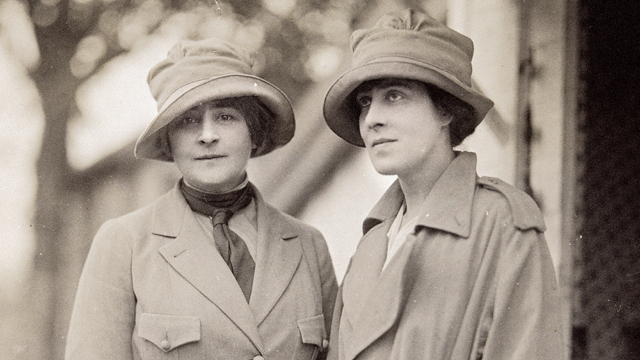 From 1917-1924, a team of approximately 350 American women, appalled by news of wartime destruction, left comfortable lives at home to volunteer in the devastated regions of France. Anne Morgan's War chronicles how American heiress Anne Morgan poured both her own fortune and the fruits of intense fundraising into rebuilding Picardy, a region in northern France which had been devastated by the Great War.
Utilizing film and photographs from Anne's rich archive, and letters written by the volunteers, Anne Morgan's War brings to life the adventures of these real-life heroines and provides an up-close and personal view of the post-WWI period. It also demonstrates one of the early instances of volunteer humanitarian aid in rebuilding after a disastrous war - in an effort completely managed by women.
SEARCHING FOR AUGUSTA: THE FORGOTTEN ANGEL OF BASTOGNE
Thursday, March 19 at 9pm
Searching For Augusta: The Forgotten Angel of Bastogne tells the little-known story of Augusta Chiwy, a black nurse, and her heroic service at a U.S. military aid station during the opening days of the Battle of The Bulge. Her remarkable story of bravery went untold for over 60 years, until historian and author Martin King tracked her down and wrote a book celebrating her heroism. Augusta Chiwy passed away on August 23, 2015 in Belgium at the age of 94. Her life story was celebrated in the New York Timesfeature series "The Lives They Lived."
Using archival footage and photos, black and white sketches, and interviews with author Martin King, historian Michael Collins, and others, the documentary pieces together the remarkable true story of this previously unsung hero, whose compassion and unwavering courage helped save countless of American soldiers.
RAISING MS. PRESIDENT
Thursday, March 19 at 10pm
Women make up more than half of the American population and workforce yet, the United States only ranks 97th out of 190 countries when it comes to the number of women in elected office. According to research conducted by Jennifer Lawless, director of the Women & Politics Institute, and Richard Fox, political science department chair at Loyola Marymount University, women are less likely than men to run for office, and often consider themselves under-qualified to serve, despite their success in business and education.
In the documentary Raising Ms. President, filmmaker Kiley Lane explores why more women don't run for office. Through interviews with elected officials, scholars, high school students and leaders of two non-profits dedicated to raising the next generation of female leaders, the program investigates where political ambition begins and why society should encourage more women to lead. Interviewees include Anne Moses, founder of IGNITE; Senator Lisa Murkowski, Republican of Alaska; Tiffany Dufu, former president of the White House Project; Melissa Deckman, professor of public affairs at Washington College; Susannah W. Shakow, founder of Running Start; Emiliana Simon-Thomas, cognitive, affective and behavioral neuroscientist at UC Berkeley; and Amanda Adkins, GOP state chair, Kansas; among others.
MIRIAM BEERMAN: EXPRESSING THE CHAOS
Sunday, March 22 at 7pm
Miriam Beerman: Expressing The Chaos is the retrospective of a remarkable artist whose personal demons and empathy for human suffering colored a lifetime of her work.
A groundbreaking artist for over 60 years, Miriam has overcome personal tragedy to inspire friends, family, peers, patrons, and students with her vision even when the odds were against her, and has remained defiant, creative and strong. Her gripping work is housed at some of the most hallowed institutions in the world, including the Metropolitan Museum of Art, the Victoria and Albert Museum in London, the Whitney Museum of American Art, the Corcoran Museum of Art, the Israel Museum in Jerusalem, the Jewish Museum in New York, Yale University, the Mint Museum, and the U.S. State Department.
BEYOND THE POWER: THE LEGACY OF THE FIRST WOMEN'S CROSS-COUNTRY AIR RACE
Thursday, March 26 at 9pm
Beyond the Powder is a documentary film that follows the female pilots of the 2014 Air Race Classic racers as they make their way across the country, while telling the story of the first women's cross-country air race of 1929, also known as the Powder Puff Derby. The first Women's Air Derby in 1929-which was comprised of 20 women, including Amelia Earhart-was flown from Santa Monica to the finish line in Cleveland, kicking off the National Air Races.
The country watched as these brave women made history flying cross-country, breaking into a competition that was thought to be for men only. They encountered sabotage, death, and all the difficulties of flying at the dawn of aviation. Today the Powder Puff Derby continues as the Air Race Classic, with modern day racers carrying out the legacy and the adventurous spirit of the original racers. Showing that they were more than just their make-up, the original Derby contestants have inspired those flying today to truly push beyond the powder.
GAME ON: WOMEN CAN COACH
Thursday, March 26 at 10pm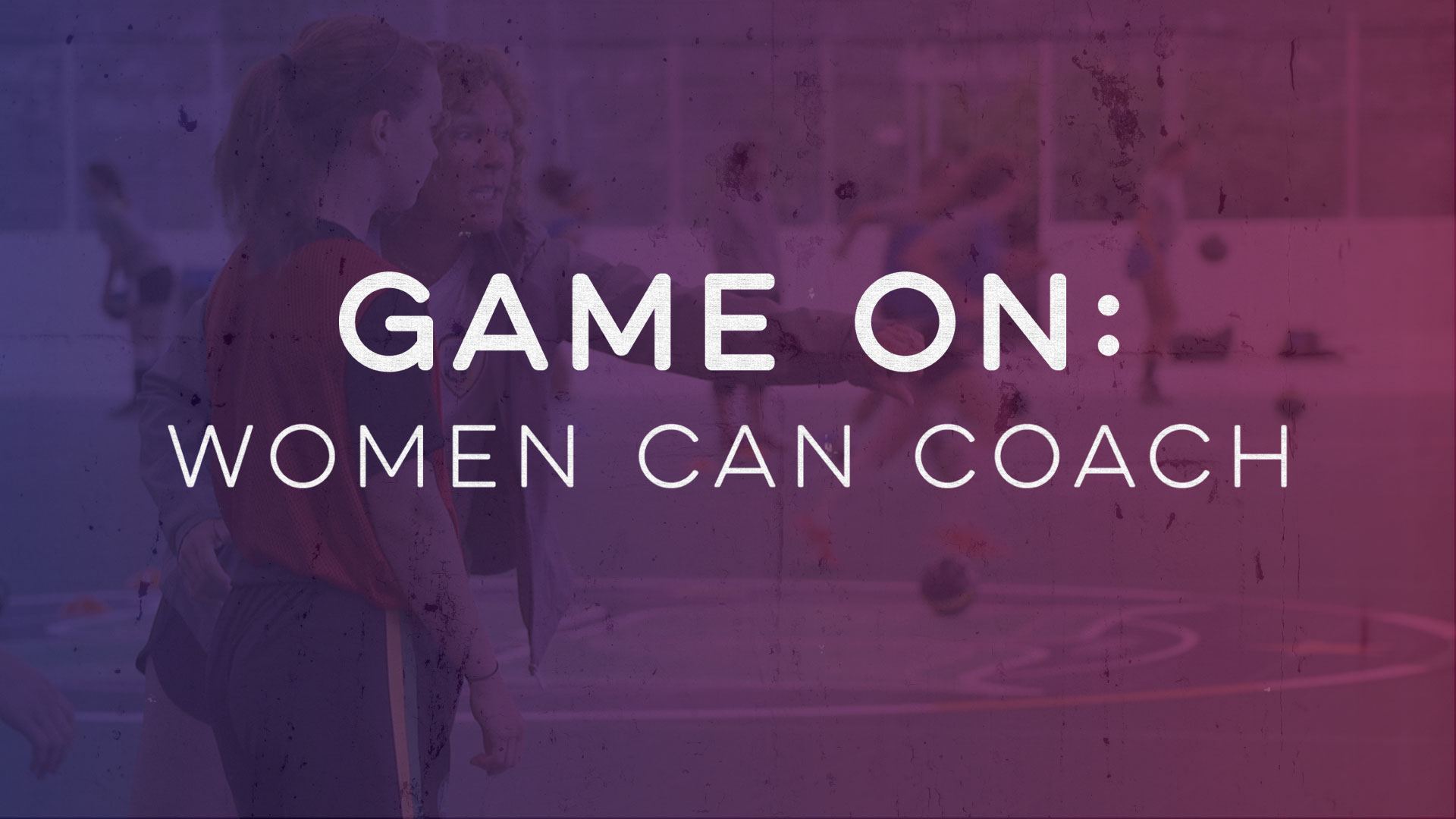 While there has been an explosion of women participating in athletics since Title IX, only about 40% of them are currently coached by women. When Title IX was enacted that number was 90%.
Game On: Women Can Coach explores the supporting research on why it matters, dispels false narratives and celebrates a few of the women who've succeeded, such as Jill Ellis, Cheryl Reeve, Muffet McGraw and Faith Johnson Patterson.