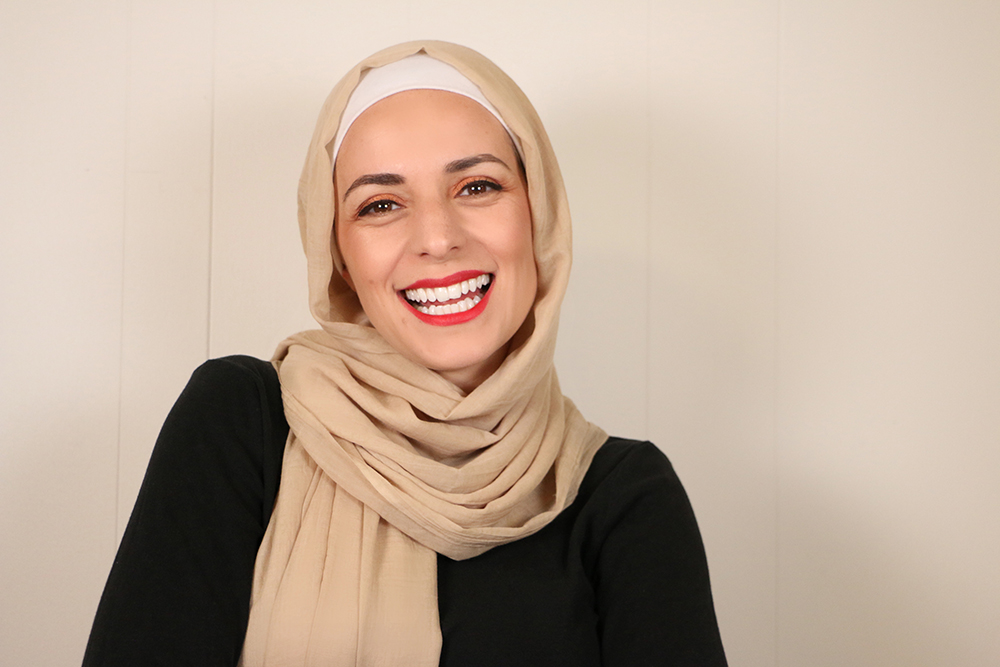 Reporter, editor and host Mariam Sobh has been selected as the new host of Indiana Public Broadcasting Stations' (IPBS) statewide talk show, All IN, which is produced at WFYI Public Media. Sobh's experience telling stories across a range of media have helped audiences learn more about a wide range of topics, from politics and police violence to bee swarms and fashion. Her first day on the program will be March 15, 2021.
Launched in 2019, All IN airs weekdays at 1 p.m. (EST) on WFIU2 and most other IPBS member stations throughout the state. True to its name, the program aims to connect all Hoosiers to the latest news and to each other, through deep, thoughtful and lively conversation. Since its launch, All IN has been one of WFYI's most-downloaded podcasts, in addition to reaching listeners via broadcasts statewide.

"I'm looking forward to connecting with folks across Indiana and sharing their stories," said Mariam Sobh. "And I'm really excited about the opportunity to create and innovate with the All IN team."
As All IN's new statewide host, Sobh will lead conversations that bring together community members, experts and newsmakers in thoughtful dialogue. The importance of this kind of conversation has only been made more evident as our state faced a global pandemic and a complex election season in 2020.
All IN was created in 2019 to nurture lively dialogue and civil discourse across the state. The program offers listeners the chance to dive deeply into both the top news and hidden stories that don't always make headlines. Audience engagement is central to the show's mission, a focus that is demonstrated by the inclusion of audience questions and concerns.
"We are thrilled that Mariam Sobh is joining Indiana Public Broadcasting Stations' network," said Mark Newman, IPBS's executive director. "Sobh will bring a fresh take to nurturing conversation across the state via All IN. That ability to create dialogue that is respectful, nuanced and trusted is a defining and essential role that public media is uniquely suited to play."
Sobh's previous experiences are diverse and dynamic. She's spent more than 15 years telling stories and explaining complex topics in a way that everyone can understand. At various news outlets, she served as a political reporter, morning news anchor, traffic editor and reporter, elections producer, midday news host, and finally as the evening news anchor for WBBM Newsradio. She also developed a niche lifestyle blog focused on Muslim women and built her skills in the performing arts as a writer, actor, singer and comedian. Innovation, connection and a desire to create positive change drive her professionally and personally.

Listeners can connect with All IN on Twitter and Facebook, by downloading the All IN Vox Pop app, or by leaving a voicemail at (866) 476-3881. The show airs Monday to Friday from 1–2 pm EST. You can listen live on the radio at 101.9FM in Bloomington, 100.1FM in Seymour, and online at wfiu.org. And you can find a podcast version of All IN wherever you download podcasts.