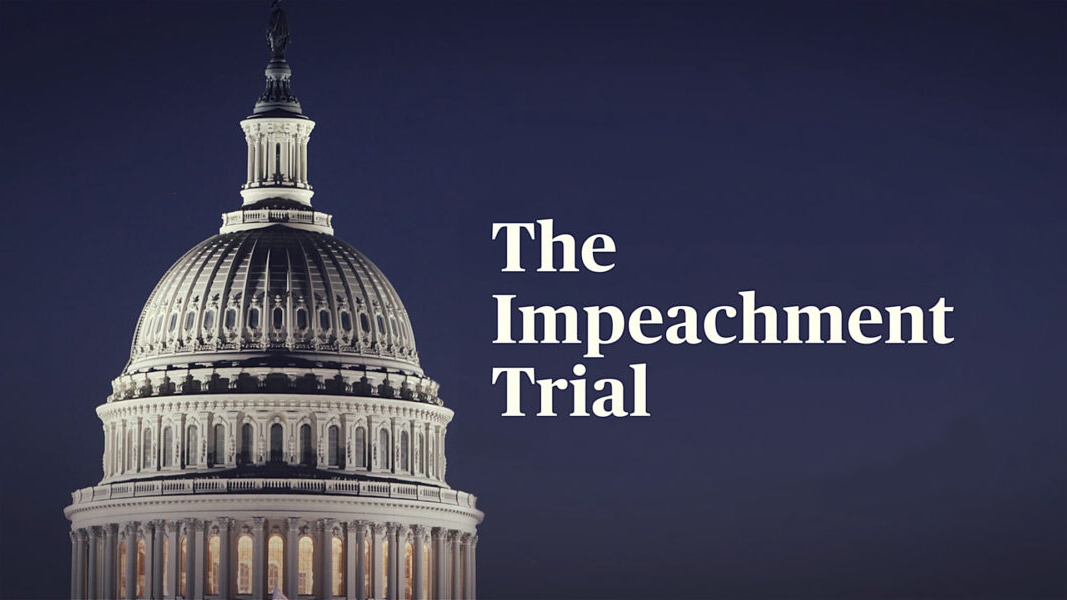 WFIU and WTIU will cover the second impeachment trial of former President Donald Trump beginning today at 1pm. The special coverage will continue Wednesday through Friday at 12pm and will most likely resume again this weekend. The trial schedule may change from day-to-day. We will keep you updated with the latest details as we learn more about NPR and PBS's coverage plans.
Here's how you can tune in on radio, TV, web, or social media:
Radio coverage
WFIU will carry NPR's special coverage on its main channel. WFIU's regularly scheduled music programs will move to WFIU2. (WFIU2 is available at 101.9 FM in Bloomington, 100.1 FM in Seymour, and streaming online.)
TV coverage
WTIU will carry PBS NewsHour's special coverage on WTIU-World. WTIU World is available over-the-air for free as channel 30.2 and is also carried by most cable systems.
Digital/Social Media coverage
WFIU-WTIU News will post the live stream of NPR's special coverage on our website. The live stream will also be shared on WFIU and WTIU's social media. Follow WFIU on Facebook or WTIU on Facebook for the latest updates on impeachment coverage.