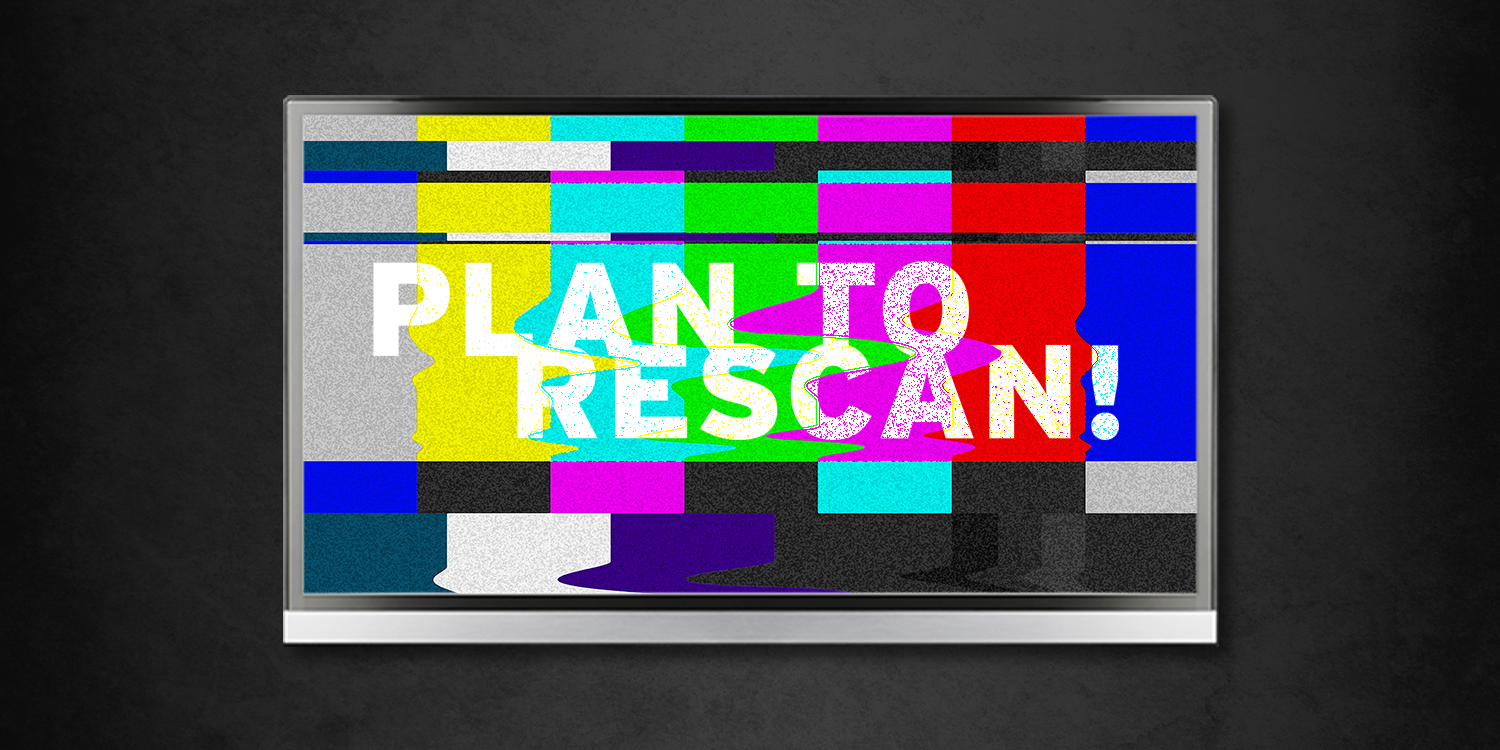 Rescan Day for WTIU is coming October 18, 2019. Here's what you need to know.
What's Happening
Our station is moving frequencies on Friday, October 18, 2019 at 9am ET. This is our rescan day. If you watch television for free with an antenna, you will need to rescan your TV set on this date to continue watching our station. Rescanning is when your TV finds all of the available channels in your area.
You will not need to purchase new equipment or services. After you rescan your set, you'll find our station on the same channel number.
If you subscribe to cable or satellite TV you do not need to rescan. Your service provider will do it for you.
Over-the-air viewers may experience service outages while additional equipment is being installed between Friday, October 18 through Wednesday, October 30, 2019. 
Rescan to Keep Your Channels
To keep watching WTIU, you will need to rescan your TV or converter box on October 18, 2019 at 9am. Select "scan" or "autotune" from your TV or converter box control menu to start the scanning process.
You can usually find instructions by pressing the "set-up" or "menu" buttons on your television or digital antenna remote control. If you have difficulty, consult the owner's manual for more detailed instructions on how to run a channel scan, or contact customer service for your TV or converter box manufacturer. 
As a reminder, the actual channel number that you see will not change. If you haven't rescanned your TV recently, you may discover TV channels that you didn't even know you were missing.
Why is WTIU moving? 
The Federal Communications Commission (FCC), which regulates the public airwaves, held an auction to reallocate TV broadcast airwaves for wireless internet broadband services. Now nearly 1,000 TV stations are required to move frequencies to make room for wireless internet carriers.   
As directed by the FCC, TV stations will be moving frequencies at different times through at least the spring of 2020. This may require viewers who use an antenna to watch TV to rescan more than once – each time a local station changes frequencies.
Stay Informed
Because TV stations in our area are moving at different times, you may need to rescan your TV sets more than once. Please stay tuned to your local channels for information and plan to rescan. You can find more information on these moves at TVAnswers.org. You may also contact the FCC's spectrum repack consumer hotline at 1-888-CALLFCC (1-888-225-5322) and pressing 6 to speak to someone on the help desk. The center is staffed from 8 a.m. to 1 a.m. ET.
How to rescan
Since the process is a little different for each brand of TV, we have provided some of the top television manufacturers' information on how to perform a scan. The process will vary depending on the model you have. The information below is intended to get you headed in the right direction if you are using the original remote that came with your TV. You can refine your research from there.
Popular TVs
Additional Resources