Eight people, including six Asian women, were shot and killed at three massage parlors in the Atlanta area on Tuesday, March 16. The shootings are the latest acts of violence against Asian Americans and Asians living in the U.S., which have risen significantly in the past year in large part due to racist rhetoric surrounding the COVID-19 pandemic.
Now, more than ever, is a time to learn about and celebrate Asian American history and achievements, as well as understand the challenges the Asian American community faces. At WTIU, we are committed to highlighting content that will continue the conversation, provide historical context to these issues and enable change. For those who are hurting, needing comfort or are curious to learn, Asian Americans and other similar videos are available for streaming below or on the PBS Video app. Additionally, resources to learn how to fight violence against Asian Americans are available.
The Roots of Anti-Asian Hate in America
Friday, Mar 26 at 3pm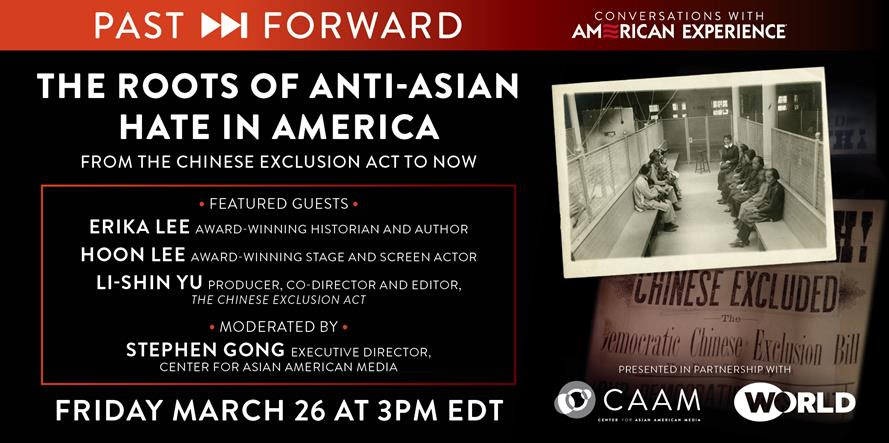 Rewind the history of anti-Asian hate in America. Join a live Past Forward conversation with Erika Lee, Hoon Lee, and Li-Shin Yu, moderated by Stephen Gong on the Chinese Exclusion Act and the roots of anti-Asian hate. Featuring clips from American Experience's documentary The Chinese Exclusion Act, the discussion will explore the experiences of Chinese immigrants when arriving in the U.S. in the mid-19th century. It will examine how anti-Asian sentiment has continued into the present day, and discuss ways that the AAPI community, their allies, and elected officials can work to put an end to racial violence and discrimination.
Deadly Georgia Attacks Raise New Fears for Asian Americans
Less than 24 hours after a series of attacks in the Atlanta area killed 8 people, residents and Asian Americans, in particular, are dealing with the aftermath. Amna Nawaz spoke with Stephanie Cho, the executive director of the Asian Americans Advancing Justice-Atlanta, a national civil rights group, to get reaction on the ground.
Asian American Legislators Press Conference
Asian American and Pacific Islander state legislators held a press conference at Capitol on Thursday, March 18.
Asian Americans Face More Discrimination in Wake of COVID
As the U.S. continues its battle against COVID-19, it is also battling a rise in hate crimes against Asian Americans. A recent report found that hate crimes against Asian Americans in major U.S. cities surged by nearly 150 percent in 2020—even as the number of overall hate crimes fell. Stephanie Sy looks at how the violence has marred one community, and how they are coming together in its wake.
Asian Americans: Breaking Ground
In an era of exclusion and U.S. empire, new immigrants arrive from China, India, Japan, the Philippines, and beyond. Barred by anti-Asian laws they become America's first "undocumented immigrants," yet they build railroads, dazzle on the silver screen, and take their fight for equality to the U.S. Supreme Court.
Pro Basketball Player Jeremy Lin on Anti-Asian Racism
Pro basketball player Jeremy Lin is best known for generating the craze "Linsanity" after he unexpectedly led a winning turnaround with the New York Knicks in 2012. Just before Tuesday's deadly attack in Atlanta, Lin spoke with Michel Martin about racism in sports and why he's choosing to speak out.
The Chinese Exclusion Act
Examine the origin, history, and impact of the 1882 law that made it illegal for Chinese workers to come to America and for Chinese nationals already here ever to become U.S. citizens. The first in a long line of acts targeting the Chinese for exclusion, it remained in force for more than 60 years.
"I Experience Being Asian American Way Differently Than My Peers"
Being a member of the LGBTQIA+ community can feel unsafe and isolating. Being both queer and Asian American has its own set of unique challenges. Members of Austin's Asian American LGBTQIA+ community discuss the challenges of life at the intersection of two marginalized identities.
The Story of China
Starting with a family reunion, when 300 relatives gather to worship their ancestors on 'Tomb Sweeping Day,' Michael explores ancient myths and archaeological sites to uncover the origins of the Chinese state; he examines the first Chinese writing and tells the dramatic tale of the bloodthirsty First Emperor, before an amazing climax with a million pilgrims at a festival on the Yellow River.
Why Do We Say "Asian American" Not "Oriental?"
The word Oriental is hundreds of years old, so why do Americans no longer use the word "Oriental"? And how did the word "Asian American" take its place?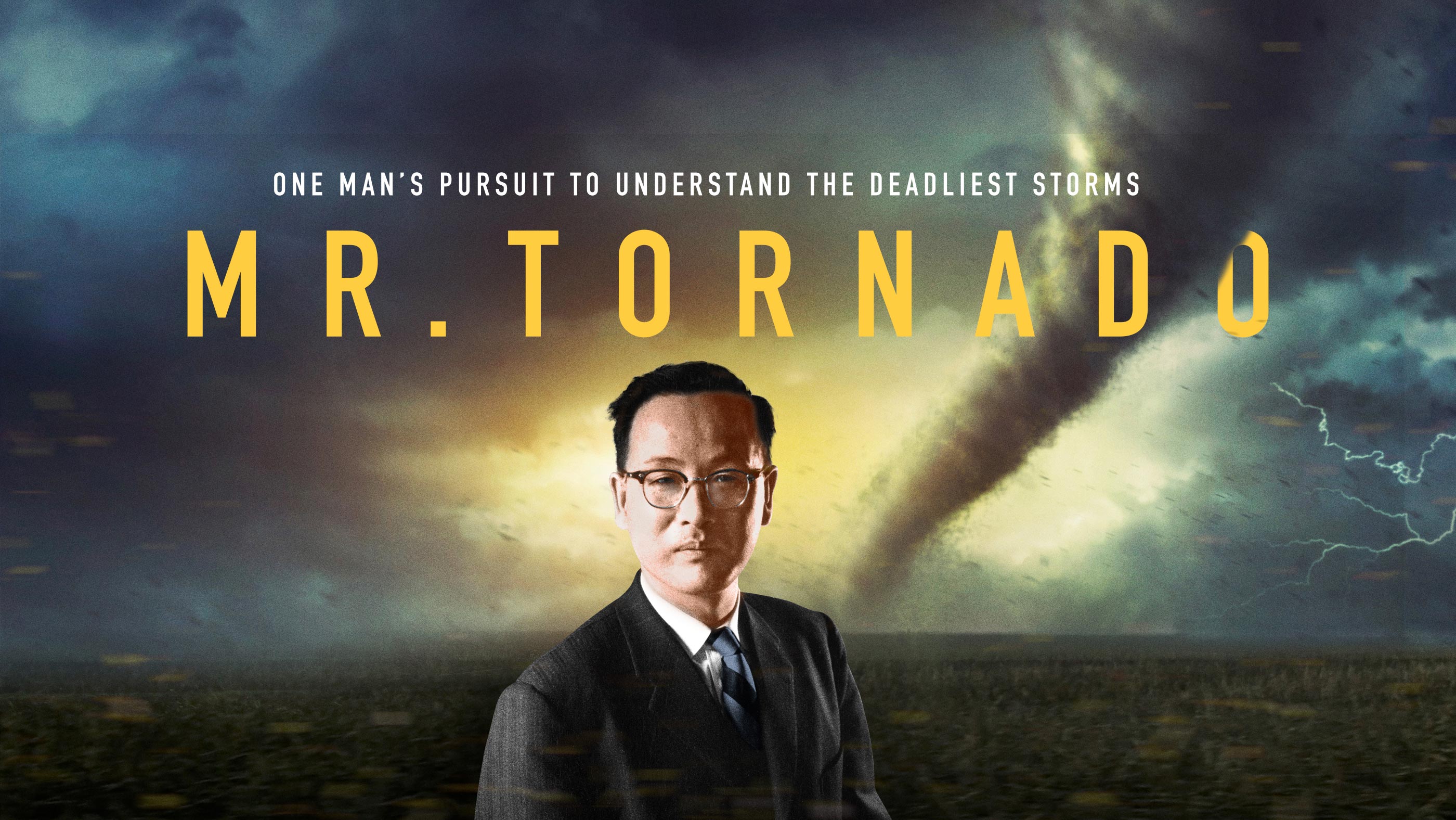 Meteorologist Tetsuya Theodore "Ted" Fujita spent ten months studying the outbreak's aftermath in the most extensive aerial tornado study ever conducted, and through detailed mapping and leaps of scientific imagination, made a series of meteorological breakthroughs.