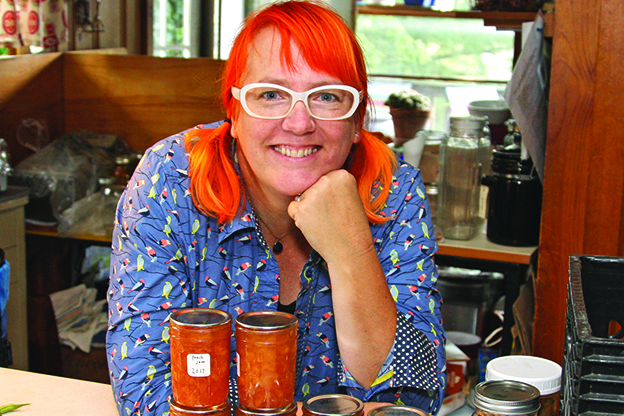 Next month we're making room for a handful of new programs so we can offer you a wider cross-section of the cultural scene, around the world and close to home. 

Earth Eats is expanding from 30 minutes to an hour! You can expect the same menu of features—news, recipes, interviews with folks involved in sustainable agriculture and food justice—but the plate is now twice the size. It will remain in the 7 a.m. hour on Saturdays, and we'll re-air it Sunday afternoons at 1. To accommodate this investment in a signature local program of ours, we'll be bidding farewell to Living Planet from Deutsche Welle on Saturday mornings. Folktales, which has been airing on Sunday afternoons, will still be available Sundays at 5 on WFIU2. On WFIU2, we will be retiring the 7 p.m. Friday hour of Earth Eats and All Songs Considered, and adding Jazz Night in America, a showcase of contemporary and classic performances hosted by Christian McBride.

The Chris Thile program Live from Here, a Saturday evening staple, has ended production. Occupying its two-hour slot at 6 p.m. will be PorchLight with Tom Roznowski and The Thistle & Shamrock. Each of those programs is moving up two hours, as is The Soul Kitchen with Brother William Morris—you now can hear it from 8 to 10 p.m. Joining the Saturday lineup after The Soul Kitchen is a longtime public radio favorite from Chicago, The Midnight Special. Hosted by Marilyn Rea Beyer, it's a two-hour showcase of new and classic folk and roots music, with some show tunes and comedy routines sprinkled in for variety.

And, our roster of evening classical programs is expanding by four! Sylvia McNair's program Sylvia & Friends is no longer just good company midday Saturdays on WFIU2—we're adding an encore broadcast Sunday evenings from 8 to 11. Following it is the premiere of Feminine Fusion, a program that spotlights the influence of women in classical music—women throughout history and into today who create, perform, and inspire. The New York Philharmonic will move to 10 p.m. Wednesday after SymphonyCast, as we say so long to Collectors' Corner. Chamber Music Society of Lincoln Center is moving from Thursday evenings to Tuesdays after The Score, and will be followed at 11 p.m. by Classical Guitar Alive, an hour of compelling music and artist interviews. Thursdays will now find Harmonia at an earlier time—8 p.m.—followed by Fiesta! and, at 10, a new addition, Concierto. Concierto is a two-hour survey of music by Latin American and Spanish composers and performers and is presented in Spanish and English.

We're proud to bring you this array of programming. If you are so moved, then be in touch to let us know how well it complements your evenings and weekends.