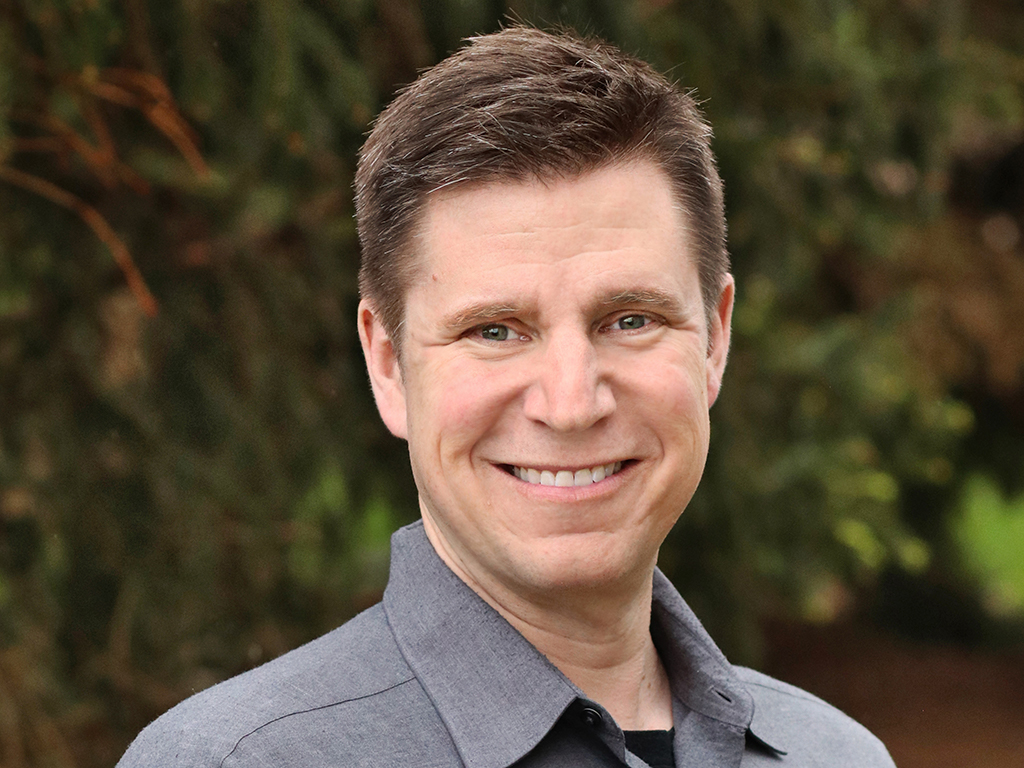 Aaron Cain, after more than three years as WFIU's Morning Edition host, is moving closer to his roots. He is putting to good use his D.M.A. in Vocal Performance, along with his years of performing and teaching, in a position that will require him to program all of WFIU's classical music and to maintain a syndicated overnight music service: Music Director.
Cain took over the position in December 2020, replacing Joe Goetz, who is now the music director for Classical 24, the music service Minnesota Public Radio distributes to stations nationwide.
Originally from Iowa City, Iowa, Cain became interested in music through creating mixtapes. "I grew up in the days of mix tapes, back when kids spent hours painstakingly copying songs from the radio or from recordings onto little cassettes and sharing them with people they cared about," he said. "I suppose that practice became ingrained enough in me that it turned into a kind of language of affection."
Cain got his official start in music with a Bachelor of Music in choral conducting from the University of Iowa, and later went on to get a doctorate in vocal performance and a master's in historical performance practice from the University of Oregon. He had his first job in public radio, as a classical and news host at WSUI/KSUI.
After moving to Bloomington for his wife's position at the Indiana University Jacobs School of Music, Cain ending up landing at WFIU as the host for Morning Edition. "I felt very lucky, not just because of the timing, but also because I had long harbored a desire to get back into public radio one day, as my love for it set in at an early age," he said.
Now Music Director, Cain looks forward to making mixtapes once again. "It became important to me to try to capture different feelings and personalities and stories by collecting songs—some familiar, some new, some that ease us, some that stir us—and putting them together just so," he said.
"Apart from getting to keep working with the great folks at WFIU and for the great folks in our community, I look forward to getting to make mix tapes for everyone. Every day."