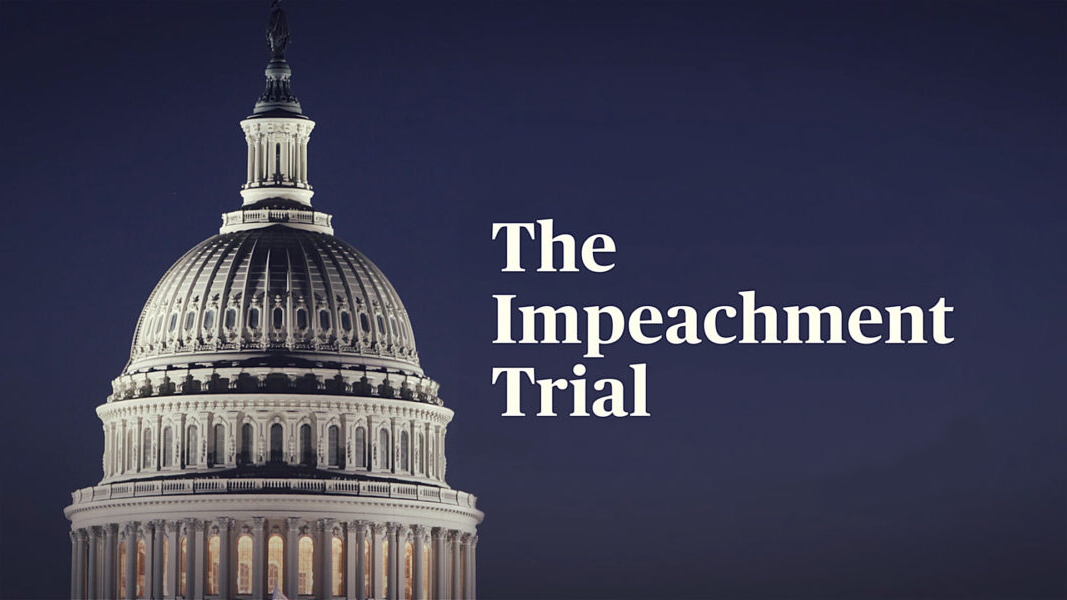 WFIU and WTIU will cover the Senate impeachment trial of President Donald Trump beginning January 21. The special coverage will conclude February 5. Here's how you can tune in on radio, TV, web, or social media:
Radio coverage
WFIU will carry NPR's special coverage on its main channel beginning at 12pm on the 21st and 1pm the following weekdays through January 31. WFIU's regularly scheduled weekday programs will move to WFIU2. (WFIU2 is available at 101.9 FM in Bloomington, 100.1 FM in Seymour, and streaming online.)
On Saturday, January 25, coverage will begin at 10am, pre-empting WFIU's regularly scheduled programs until coverage concludes at approximately 1pm. We will continue to keep listeners apprised of any additional programming shifts with on-air announcements throughout the day.
During the closing arguments on February 3, live coverage will begin at 11am. Live coverage on the vote on the articles of impeachment will take place February 5 at 4pm.
TV coverage
WTIU will carry PBS NewsHour's special coverage on WTIU-World beginning at 12:30pm on the 21st, 1pm the following weekdays through January 31, 10am on Saturday, the 25th, 11am on February 3, and 4pm on February 5. Coverage will be repeated on WTIU-World every weekday evening immediately following the conclusion of each day's live coverage through January 31, and at 8pm on January 25, February 3, and February 5.
WTIU World is available on cable and over the air for free as channel 30.2.
Digital/Social Media coverage
WFIU-WTIU News will post the live stream of NPR's special coverage on our website. The live stream will also be shared on WFIU and WTIU's social media. Follow WFIU on Facebook or WTIU on Facebook for the latest updates on impeachment coverage.