The US Congress established Days of Remembrance as the nation's annual commemoration of the Holocaust. Days of Remembrance will be commemorated on Thursday, April 8, 2021, and observances and remembrance activities will occur nationwide between Sunday, April 4, and Sunday, April 11.
Also known as Yom HaShoah, this day is a commemoration to remember the six million victims of the Holocaust and honor the survivors. For more information and resources, please visit the United States Holocaust Memorial Museum's website.
Above and Beyond
Sunday, April 18 at 11pm
Above and Beyond highlights one of the most compelling escape and survival stories from World War II – that of former Rhode Island Governor Bruce Sundlun. Sundlun, a U.S. Army Air Corps pilot, flew a B-17 bomber nicknamed the "Damn Yankee" on a dozen combat missions during World War II. On December 1, 1943, Sundlun's "unlucky" 13th mission would take him (a Jewish-American) and his crew into Hitler's backyard – the heart of Germany's industrial Ruhr Valley. Above and Beyond unfolds as Sundlun's daughter Kara retraces his wartime journey. In Jabbeke, Kara meets author and local historian Luc Packo, as well as witnesses to her father's plane crash, who still celebrate Sundlun's contribution to their country's liberation.
Enemy of the Reich: The Noor Inayat Khan Story
Sunday, April 25 at 11pm
In August 1943, the last surviving clandestine radio operator in Paris desperately signaled London for additional weapons and explosives for the French underground. She knew her time was limited. Within a month, she too would be taken. Enemy of the Reich: The Noor Inayat Khan Story is the story of one woman's extraordinary courage, tested in the crucible of Nazi-occupied Paris.
About the Film - Enemy of the Reich
Eva: A-7063
Sunday, April 18 at 2:30pm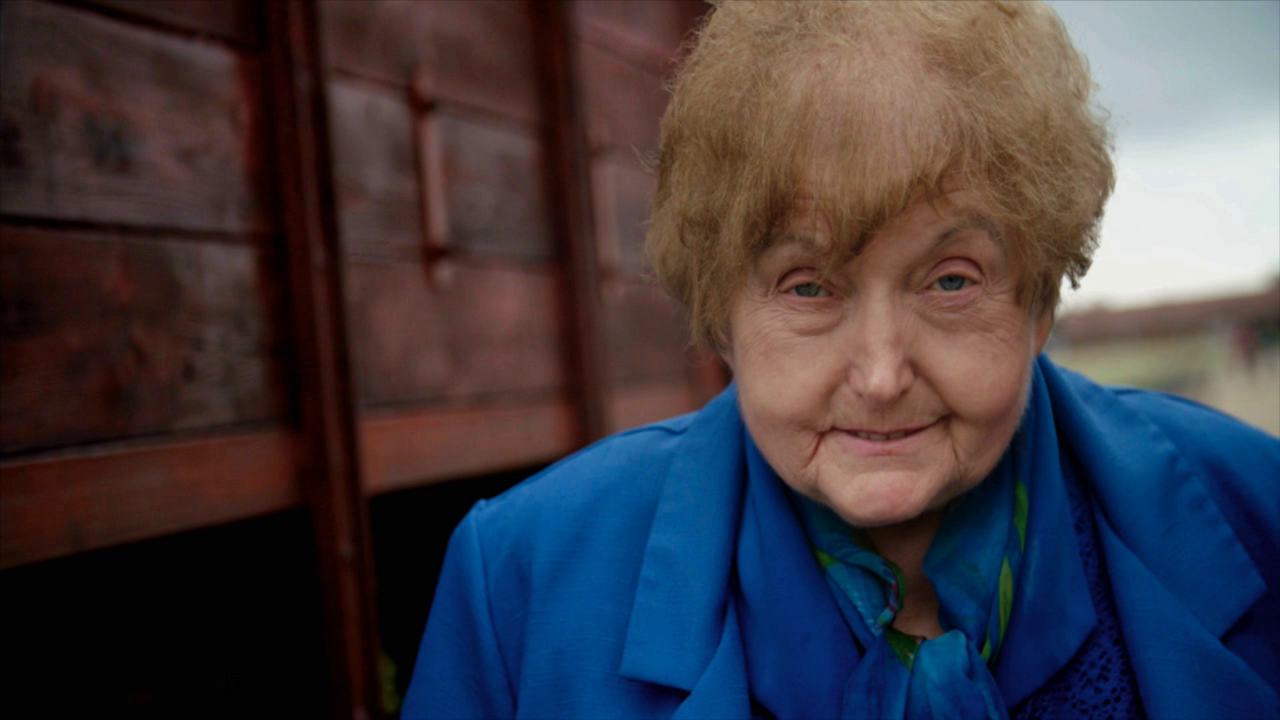 Survivor of Auschwitz, survivor at age 10 of inhuman experiments by notorious Nazi doctor Josef Mengele, Eva Mozes Kor has emerged as the leading global figure in the fight to keep the lessons of the Holocaust alive, delivering a message at once controversial and immensely powerful: forgiveness.
https://www.thestoryofeva.com/
My Survivor
Sunday, April 4 at 3pm

Who will tell the story of the Holocaust when the last survivor is gone? My Survivor documents the life-changing experiences of some of the 500 University of Miami students who forge intimate relationships with Holocaust survivors through an innovative internship program. Building powerful intergenerational bonds, students listen to survivors' first-hand accounts and come to embrace their cause to preserve the memory and lessons of the Holocaust.
Refuge: Stories off The Selfhelp Home
Sunday, April 25 at 3pm
In the late 1930s – with the violence and destruction of Kristallnacht foreshadowing the devastation of European Jewry – a determined group of German-Jewish refugees left behind well-established lives and most of their possessions and immigrated to Chicago. There, they set out to create a supportive community for themselves and other German, Austrian and Czech Jews fleeing Nazi persecution. Eventually, they founded Selfhelp, an organization providing temporary housing, food, English classes, job placement and in 1950, a residential home for elderly emigres and Holocaust survivors.
Refuge: Stories of the Selfhelp Home features the deeply personal stories of these residents, who spent the war years surviving by any means necessary. Vividly, they reflect on these experiences – of separations, deportations, selections and life-and-death decisions. Refuge moves back and forth seamlessly between these often-heartbreaking stories and examines how the trajectories of residents and founders diverged during the war and came together again around Selfhelp.
Swimming in Auschwitz
Sunday, April 4 at 11pm
In Swimming in Auschwitz, six Jewish women who survived the Holocaust – Eva Beckmann, Erika Jacoby, Rena Drexler, Lili Majzner, Renee Firestone and Linda Sherman – share testimony of their time in Auschwitz. Demonstrating the Nazis' failure to dehumanize and crush the will of Jewish prisoners, the women's stories reveal the power of laughter and community, even in the face of evil.