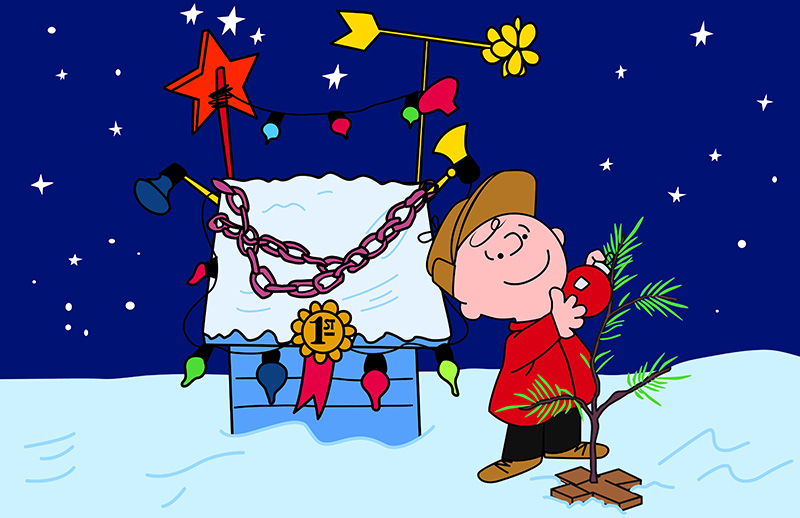 Charlie Brown, music specials, Call the Midwife, and more! Enjoy our holiday programming lineup:
America's Forests with Chuck Leavell: US Capitol Christmas Tree
Sunday, December 19 at 7pm
In search of the perfect Christmas tree for the US Capitol, Chuck Leavell travels to the Grand Mesa, Uncompahgre, and Gunnison National Forests to follow the journey—from selection and cutting to ornament making and community celebrations—of what will become the U.S. Capitol Christmas Tree as it makes its way from Colorado to Washington DC.
A Charlie Brown Christmas
Sunday, December 19 at 7:30pm
Feeling down about the commercialism of Christmas, Charlie Brown becomes the director of the gang's holiday play. Can he overcome his friends' preference for dancing over acting, find the "perfect" tree, and discover the true meaning of Christmas?
Lucy Worsley's 12 Days of Tudor Christmas
Sunday, December 19 at 8pm
Join Lucy Worsley on a 12-day extravaganza as she discovers that much of what we enjoy in contemporary Christmas — from carols to turkey, gift-giving to mistletoe and mulled wine — has surprising Tudor origins, rooted in devotion and charity.
Purdue 87th Anniversary Christmas Show
Sunday, December 19 at 11pm
Enjoy musical highlights from all five Purdue Musical Organizations ensembles including University Choir, Purdue Bells, Heart & Soul, the Purduettes, and the Purdue Varsity Glee Club. The program begins with a behind-the-scenes look at the adjustments made by PMO and Purdue University in accordance with the Protect Purdue pledge in order to create this virtual production called, "A Different Kind of Christmas."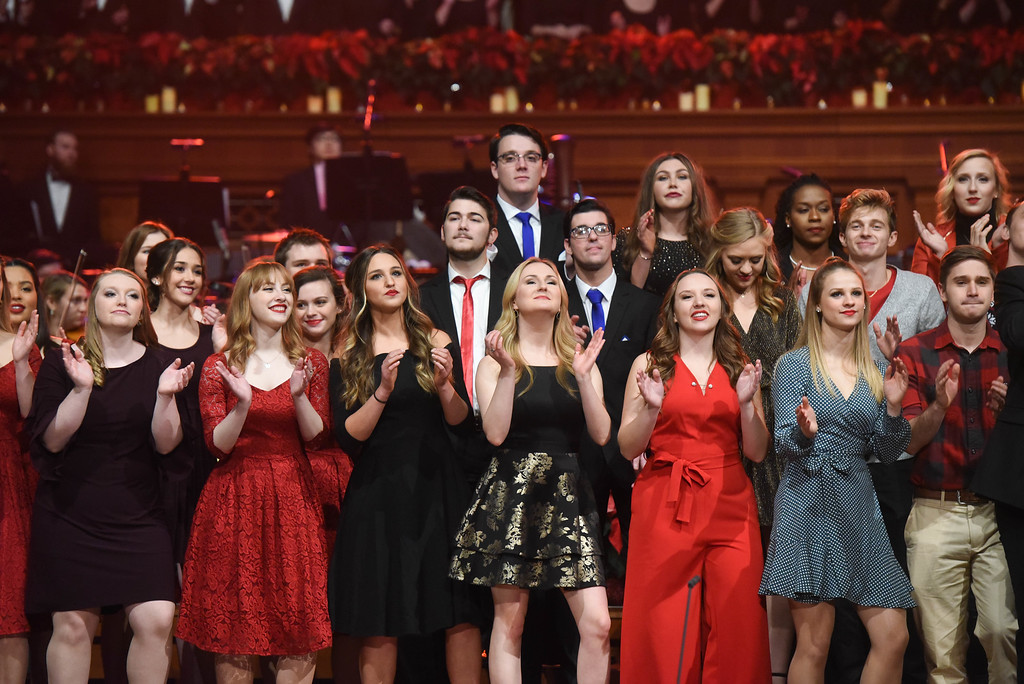 Christmas at Belmont
Monday, December 20 at 9pm
Christmas at Belmont is an annual Belmont University tradition celebrating the holiday season and the musical diversity and rich talent of the university's School of Music. The concert features a collage of familiar carols, classical masterworks, world music and light-hearted seasonal favorites. More than 400 student voices join with School of Music faculty to present the annual holiday production.
Dreaming of a Jewish Christmas
Thursday, December 23 at 9pm
Explore the story of the unlikely Jewish immigrants who, enamored with Broadway and Hollywood, wrote some of the most popular songs in America: Christmas music. The program features rarely-seen archival footage, musical performances, and interviews.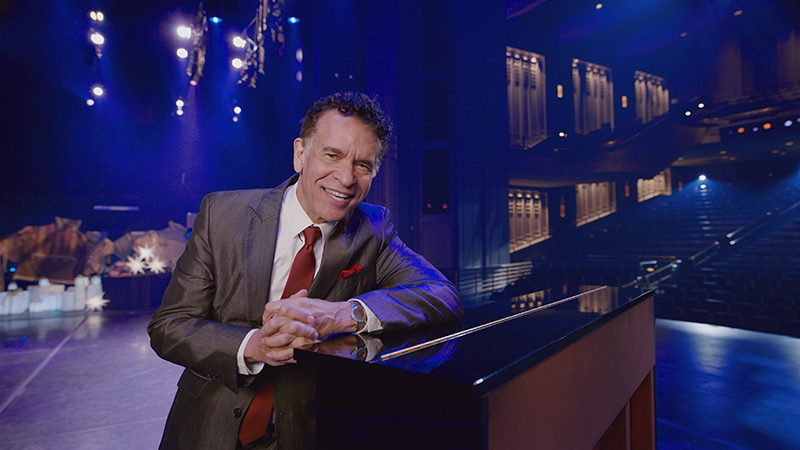 20 Years of Christmas with the Tabernacle Choir
Friday, December 24 at 9pm
Tony Award-winner Brian Stokes Mitchell joins the Choir and Orchestra for this two-hour 20th anniversary retrospective with performances from Audra McDonald, Kristin Chenoweth, Gladys Knight, Angela Lansbury, Hugh Bonneville, Renee Fleming, and more.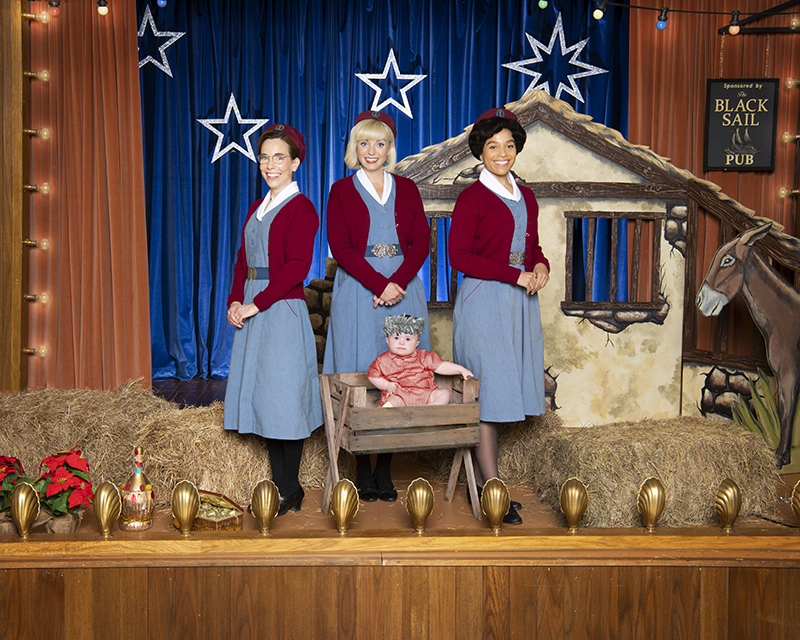 Saturday, December 25, Christmas Day Marathon:
Arthur's Perfect Christmas – 6:30am
Let's Go Luna: Luna's Christmas Around the World – 7:30am
Curious George: A Very Monkey Christmas – 8:30am
Odd Squad: Reindeer Games – 9:30am
America's Forests with Chuck Leavell: US Capitol Christmas Tree – 10:30am
The Magic of Christmas in Alsace – 11am
All Is Bright! A Concordia Christmas – 11:30am
A St. Thomas Christmas: Bloom Eternal – 12pm
Holidays at Murray State – 1pm
Wheaton College Christmas Festival: Through His Own Redeeming Love – 2pm
Goshen College's Festival of Carols 2020 – 3pm
Purdue 87th Anniversary Christmas Show – 4pm
Sugarplum Dreams: Staging The Nutcracker Ballet – 5pm
Joy of Music: Christmas on the Danube II – 6:30pm
The Lawrence Welk Show: Christmas Reunion 1985 – 7pm
Dreaming of a Jewish Christmas – 8pm
Call the Midwife Holiday Special – 9pm
Christmas 1966 promises to be a memorable one. The Nonnatus House team is faced with their busiest Christmas Day ever as the Maternity Home is filled with expectant moms and challenging cases. Luckily Mother Mildred is on hand to support the team.