Preschoolers and their families from coast-to-coast will take a trip to Animal Town this Labor Day with the premiere of the newest PBS KIDS series, Elinor Wonders Why. The animated show encourages children to follow their curiosity, ask questions, figure out the answers, and learn about the natural world around them using their science inquiry skills. The multiplatform series, created by celebrated cartoonist and robotics engineer, Jorge Cham, and physicist and educator, Daniel Whiteson, debuts this Monday, September 7 at 10:30am, with a special one-hour premiere that kicks off a week of new episodes.
In the upcoming premiere, Elinor, the most curious and observant bunny rabbit in Animal Town, plays hide-and-go-seek with her friends and finds out how animals hide in nature; investigates a strange nighttime sound made by an owl and realizes many fascinating creatures are doing interesting things at night; makes "Backyard Soup" with vegetables from her family's garden; and sells lots of cupcakes by learning how flowers attract bees, through color and smell, and applying those concepts to baking.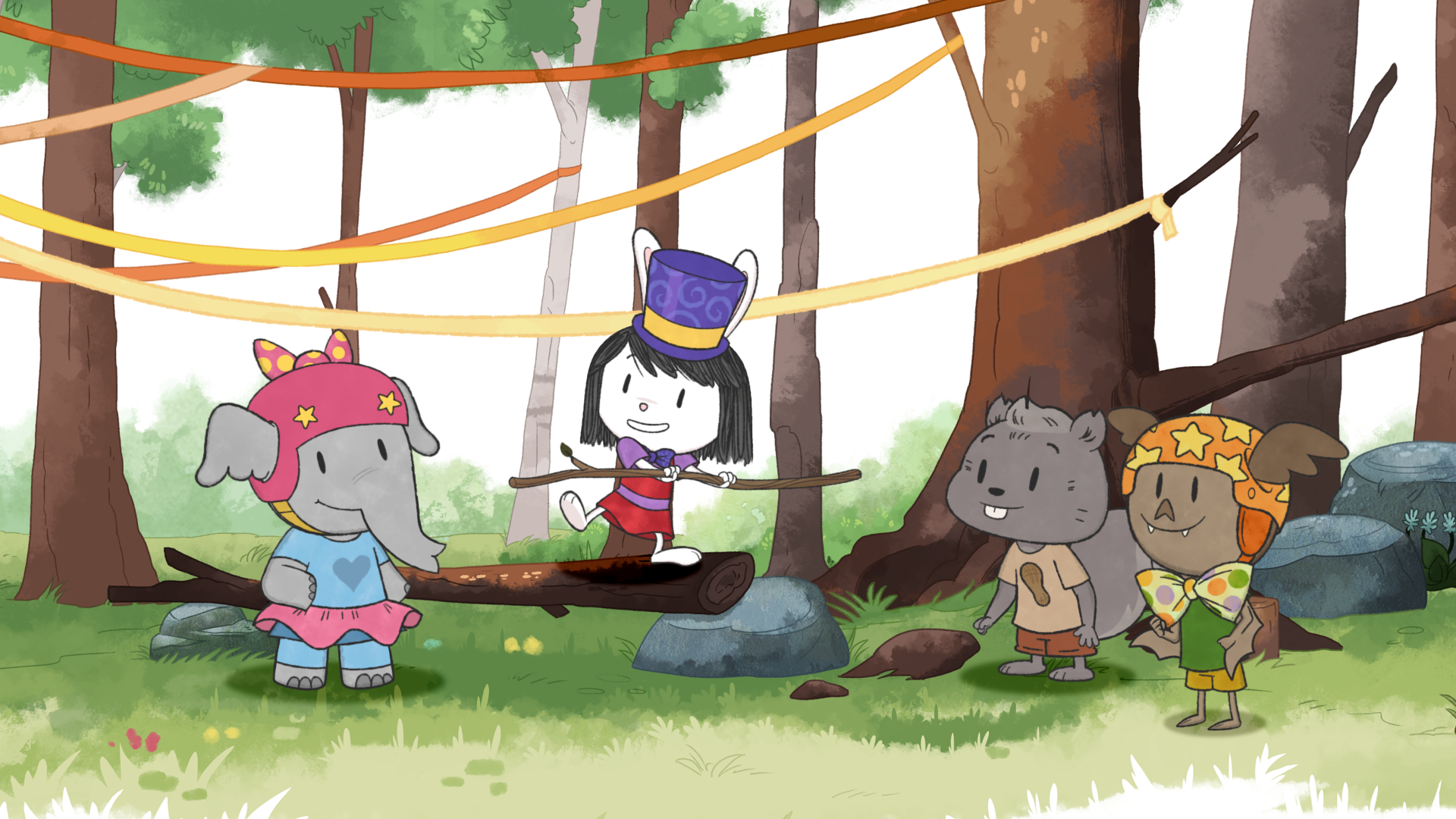 Developed for children ages 3-5, Elinor Wonders Why centers on the adventures of Elinor and her pals, Ari, a funny and imaginative bat; and Olive, a perceptive and warm elephant. As young viewers explore Animal Town along with Elinor, Ari, and Olive, they will meet all kinds of interesting, funny, and quirky characters, each with a lesson to share about respecting others, the importance of diversity, caring for the environment, and working together to solve problems.
Elinor Wonders Why will spark preschoolers' curiosity with an innovative science inquiry curriculum and will encourage the adults in children's lives to help them answer their questions by exploring together. The series will also offer digital content for kids, parents, and teachers, which are available on pbskids.org and the free PBS KIDS Games App.
With the addition of Elinor Wonders Why, we've made some changes to our kids' schedule. Please check out the new lineup below, which begins September 7: