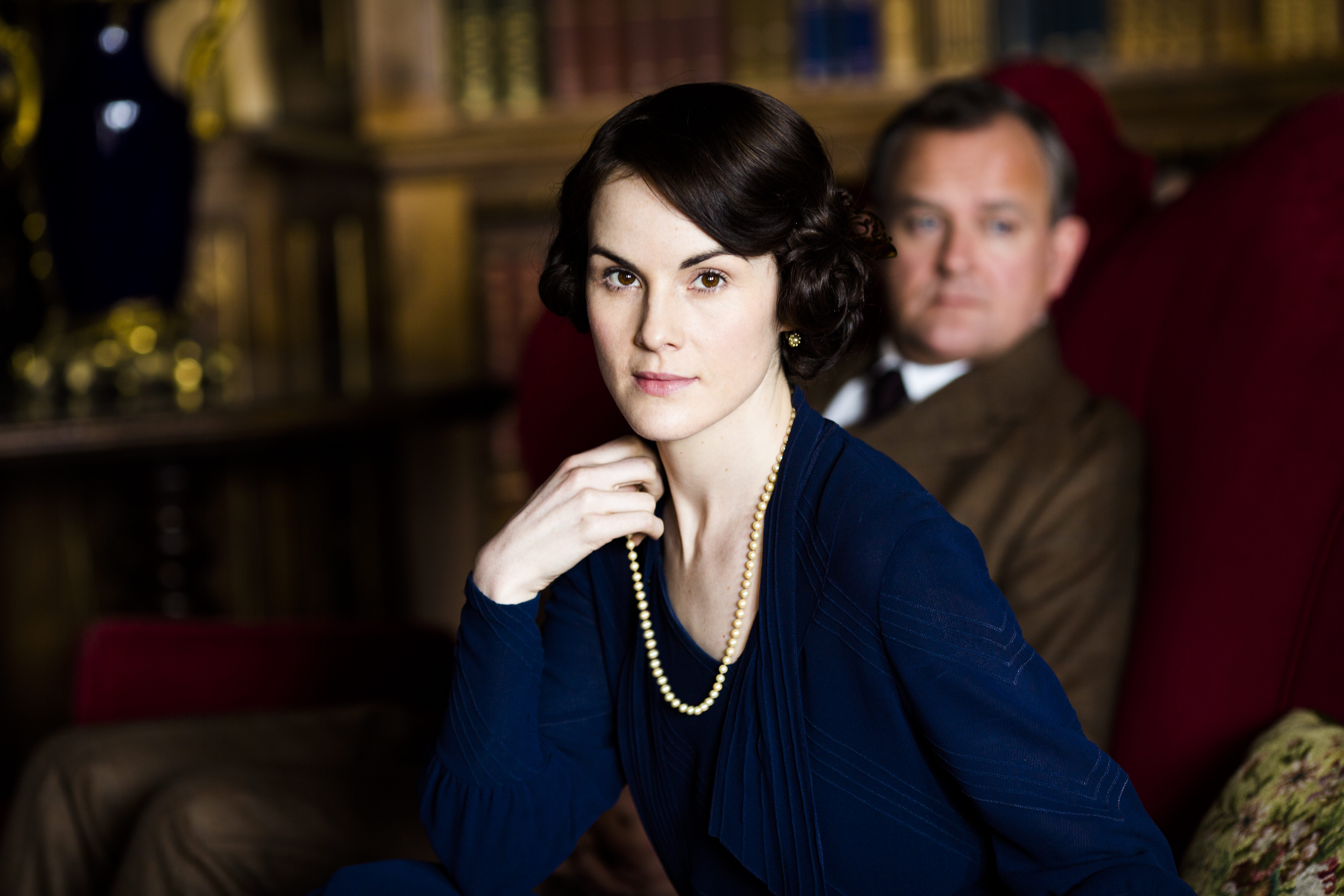 BY RACHEL CARTER
Historical dramas, particularly British ones, have always been my cup of tea (pun intended). Maybe it's my love of all-things-British thanks to Harry Potter, maybe it's the polite snobbery that's so deliciously fun to watch, but I've always loved movies and television shows from across the pond.
Downton Abbey, which premiered in 2011, is most likely to thank for that. Throughout my teenage years, I followed the aristocratic Crawleys and their servants from the late 1910s to mid-1920s. From the characters navigating love, marriage, and scandal to the changing cultural and political landscape of pre and post-war Great Britain, I was hooked.
I loved the grandeur of the Downton Abbey estate, the dramatic ups and downs of the characters and their feuds, and the distinct "British-ness" of all of it. Watching Downton was my guilty pleasure every Sunday for many years, and led me to watch many more British historical dramas.
The first three seasons of Downton will always be my favorite (who can resist Lady Mary's and Matthew's tragic romance?), but the last season is special in a different way. After so many years, it's nice to see some of the characters finally their happy endings.
Despite the already tied-up loose ends, I couldn't be more excited for the new Downton Abbey feature film coming out September 20. The spin-off will have some very special guests—none other than King George and Queen Mary. From the trailer, the royal visit sends everyone both upstairs and downstairs into a frenzy of preparations, and teases some heart-warming reunions and the usual bickering (instigated, of course, by the Dowager Countess).
One of my favorite parts of the show is how historical events are interwoven into the plotlines—the sinking of the Titanic in 1912, the Great War, Spanish flu, the Russian Revolution, just to name a few—and according to Downton Abbey creator Julian Fellows, the king and queen's visit is based on an actual 1912 trip to a similar estate in Yorkshire.
The film is set in 1927, one year after the sixth season ended, but I'm excited to see how the royal visit is incorporated into where the storyline left off. Lady Mary has come a long way from her days of scandal with foreign diplomats from season one, and it'll be nice to see her and brother-in-law Tom Branson running to show at Downton. And hopefully Edith, the continuously suffering younger sister, will remain happily married.
WTIU will be celebrating all things Downton during DOWNTON ABBEY LIVE!, a warm look back at the Downton Abbey series and a look ahead at the new movie—the amazing cast, outstanding writing, spectacular locations, and dazzling costumes.
Broadcast from New York City before a live studio audience, cast members such as Phyllis Logan (Mrs. Hughes), Lesley Nicol (Mrs. Patmore), and Kevin Doyle (Molesley) with executive producers Gareth Neame and Liz Trubridge will reveal never-before-heard stories from the series plus clips of the upcoming movie and a warm look back at the show's successful history.
In addition, PBS viewers from around the country will have an opportunity to have their questions about the series and upcoming movie answered by the cast and creators. DOWNTON ABBEY LIVE! will premiere Sunday, August 18 at 9pm and you can catch it again August 22 at 9:30pm, August 24 at 10:30am, and September 22 at 6:30pm.