Forged in fire — with attention, sweat and love — the creations of a talented group of men and women in Mountain View, Arkansas, are keeping the time-honored tradition of metal smithing alive.
See how — and go behind the scenes at Urban Forge — in original documentary "Urban Forge: Ozark Artistry."
In this rich, artisan story, you'll get to know the craftsmen whose skill, creativity and artistry are moving their ancient art into the future — and you'll come with us to explore the meticulously crafted, custom pieces they create.
Leading the way are Andy Baker and his dad, Corky Baker, who put their experience in construction, engineering and design to work when they took over Stone County Ironworks, a blacksmith shop in the hills of the Ozark Mountains, in 2009. In 2018, the Urban Forge brand was launched to showcase the work of their artisan blacksmiths.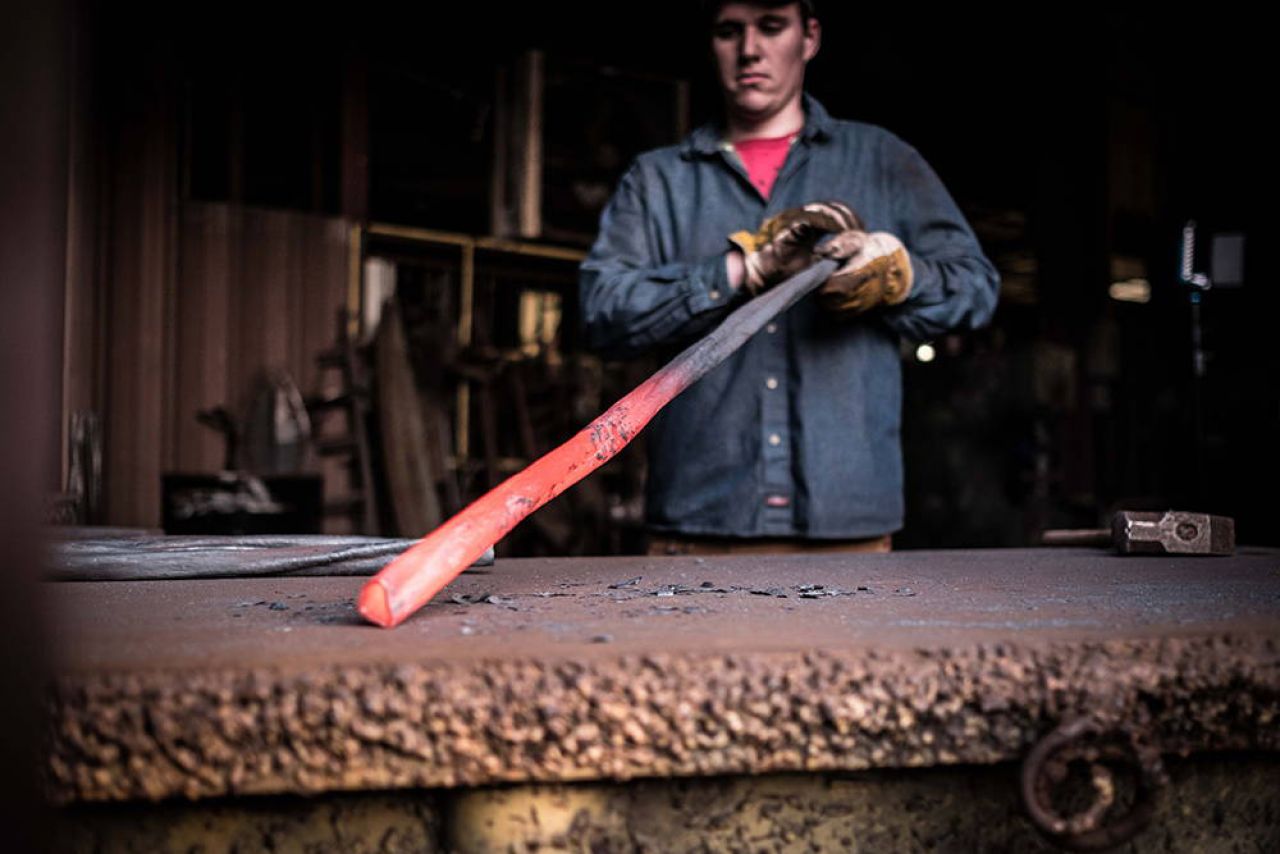 These master craftsmen will bring us into their world and work from concept to completion — showing you the intense and delicate processes they use to mold and finesse raw materials into heirloom products.  With them, we'll learn more about the tools and techniques that date back centuries and explore the dedication it takes to form these functional works of art.
It doesn't end with watching, though! During the program premiere Thursday, March 4 at 8pm, you can do your own part to keep the tradition alive — and support public media — by making a donation to WTIU.