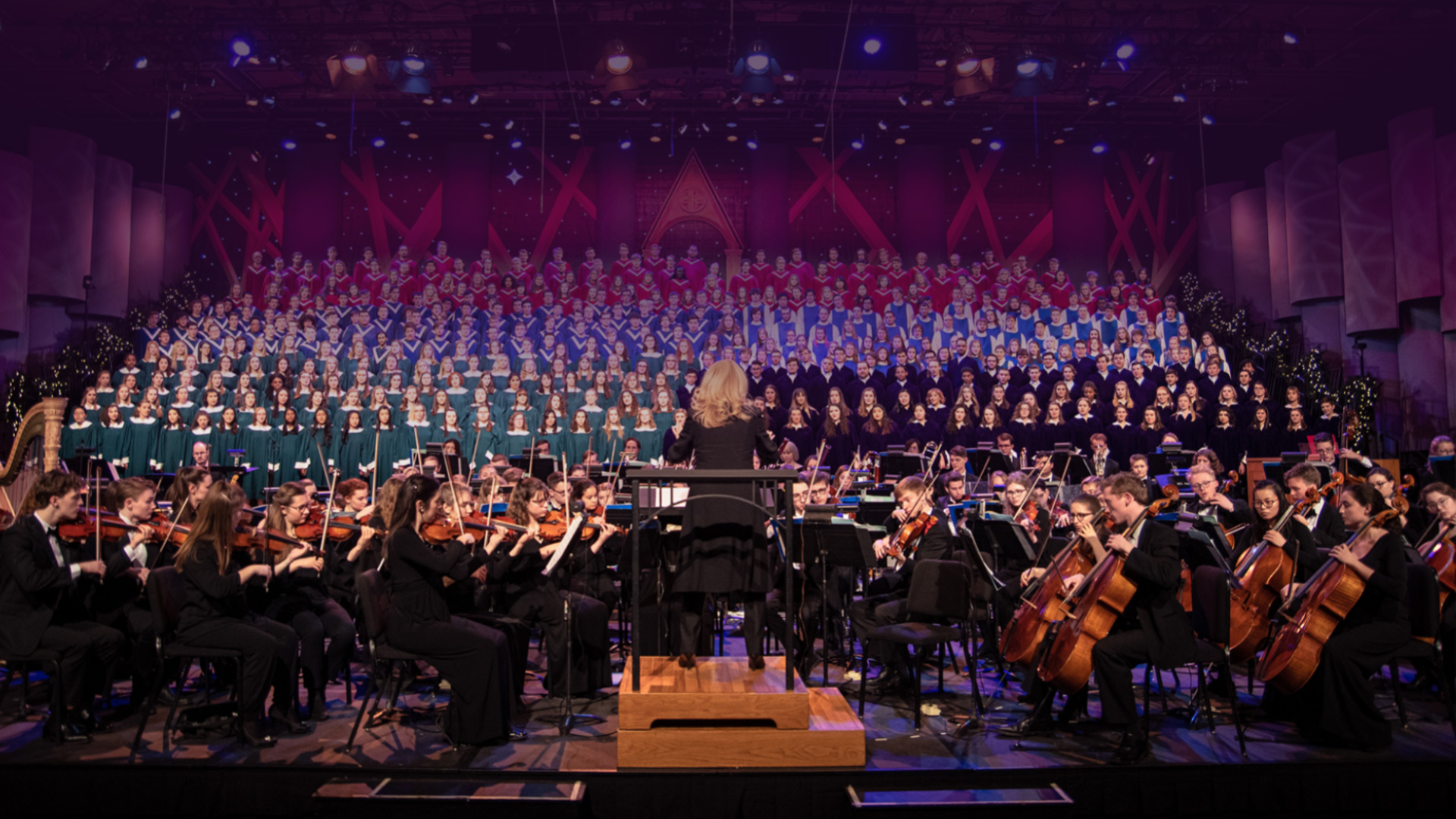 Make your holiday season bright with the following specials on WFIU!
Friday, December 17
8:00 PM – A Swingin' Afterglow Christmas!
We're keeping things light and snappy as we dance along to some swinging holiday tunes, sung by Frank Sinatra, Ella Fitzgerald, and more!
---
Tuesday, December 21
8:00 PM – Ether Game: Christmas Visitors
From Father Christmas to La Befana, Sinterklaas to the Yule Lads, explore a variety of yuletide gift-givers from around the world through the lens of classical music.
9:00 PM – Hollywood Holiday
Host Lynne Warfel takes listeners on a one-hour musical retrospective of some of Hollywood's most cherished Christmas-themed movies.
---
Wednesday, December 22
8:00 PM – St. Olaf Christmas Festival
Join us for one of the nation's most treasured holiday celebrations, which includes sacred choral and instrumental music from many traditions: beloved hymns, classical masterworks, folk songs from around the world, and African American spirituals.
---
Thursday, December 23
8:00 PM – Harmonia: Holiday Spin
For the holiday season, join us as we simply spin some discs (so to speak), with a variety of seasonal music, both joyous and reflective.
9:00 PM – Fiesta: Latin American Christmas Carols
A selection of villancicos from Spain and Latin America is featured on this Christmas-themed program. Join us for music that spans several centuries and a great diversity of influences and traditions.
10:00 PM – The Christmas Revels: In Celebration of the Winter Solstice 2021
Enjoy a musical celebration of the Winter holidays featuring traditional carols, chants, wassails, hymns, children's game-songs, and folk dance-tunes excerpted from live Christmas Revels stage productions presented around the country.
---
Friday, December 24
10:00 AM – A Festival of Nine Lessons and Carols
Experience a live, worldwide Christmas Eve broadcast of a service of Biblical readings, carols, and related seasonal Classical music.
3:00 PM – The Soul Kitchen: Holiday Special
Join Brother William in The Soul Kitchen this Christmas weekend as he brings us some holiday grooves from James Brown, Sharon Jones, Aretha Franklin, John Lennon, and more. (Repeats December 25 at 8 p.m.)
7:00 PM – Selected Shorts: Holiday Hurdles with David Sedaris
Humorist and author David Sedaris invites you to reimagine holiday rituals with him.
8:00 PM – All Is Calm: A Quiet Afterglow Christmas
Relax at the end of a stressful year with some holiday songs to soothe your soul, sung by Ella Fitzgerald, Nat King Cole, and more.
9:00 PM – Night Lights: Santa-O: A Very Hip Christmas
Swinging 'round the yule log with music from Count Basie, violinist Eddie South, pianist Joe Albany, and others.
---
Saturday, December 25
6:00 PM – PorchLight: Holiday Special
Join host Tom Roznowski as he shares music and stories about the holidays.
7:00 PM – A Soulful Christmas
A Soulful Christmas is an uplifting, relevant display of Black music in the classical, gospel, spiritual, and jazz-inspired style.