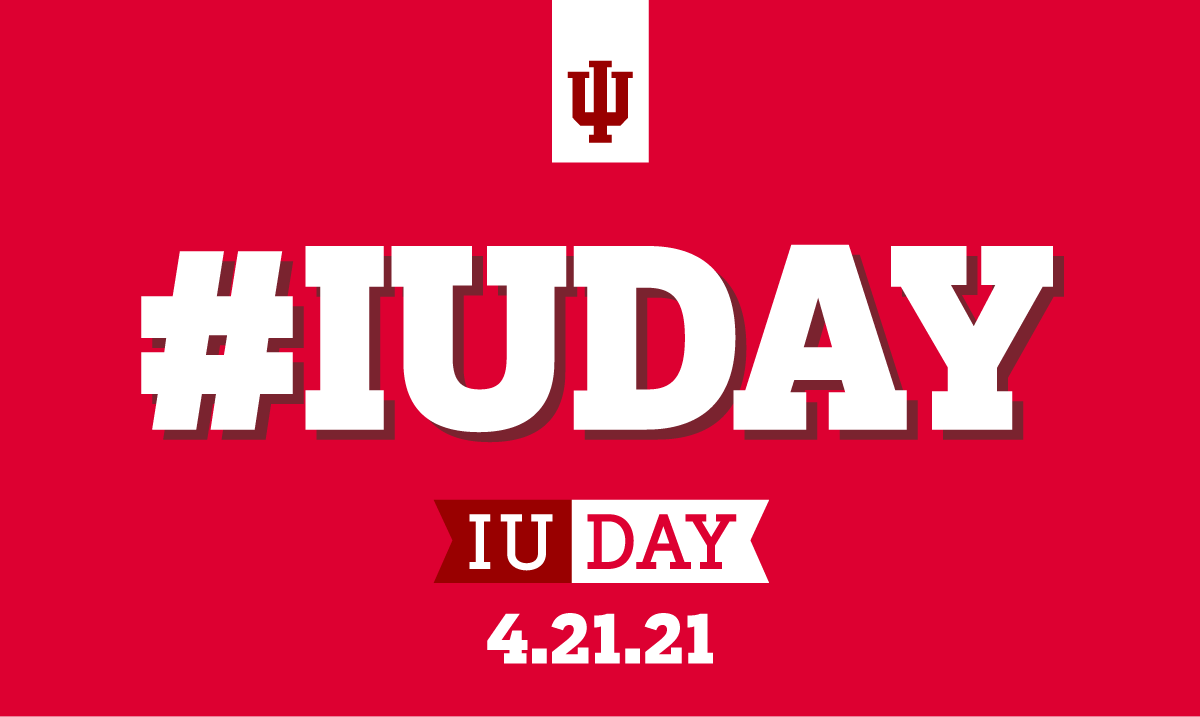 Wednesday, April 21, is IU Day—a 24-hour, binge-watching, social-sharing, IU-wearing, online celebration of Indiana University and the people who make IU possible. We value IU's support of the work we do here at WFIU and WTIU and have planned some special programming and events in honor of IU Day. Here's how you can join in the celebration:
Beautiful by Design: The Indiana University Bloomington Campus
Sunday, April 18 and Wednesday, April 21 at 1pm on WTIU
Explore one of the most beautiful college campuses in America. Walking across the Indiana University Bloomington campus one cannot help but be charmed by its natural topography, native limestone, and appealing architecture. But the campus's beauty is not by chance. Careful planning and cultivation went into creating an environment that evokes feelings of admiration and wonder. Beautiful by Design examines the distinctive features of this campus—and the reasons for its appeal.
---
Virtual event – Beautiful by Design: The Indiana University Bloomington Campus Screening and Q&A
Wednesday, April 21 at 1pm on WTIU Facebook
Watch Beautiful by Design on Facebook Live then join producers Susanne Schwibs and Justin Crossley immediately following for a discussion about the making of the documentary.
---
Hoosiers Live at Home
Wednesday, April 21 at 8pm on WFIU
Enjoy songs and skits from the Singing Hoosiers, Indiana University's "Ambassadors of Song."  The program includes classic and contemporary favorites, such as John Prine's "Angel from Montgomery," Cole Porter's "Let's Do It," Irving Berlin's "Steppin' Out," and other solos, skits, and narrations.
---
Virtual event – Hoosiers Live at Home Listening Party
Wednesday, April 21 at 8pm on WFIU Facebook
Listen to Hoosiers Live at Home on Facebook Live and hear from Singing Hoosiers director Chris Albanese and student performers Carly Bias and Alex Dlugosz about the inspiration and process for creating the group's first-ever radio show.
---
IU Day Selfie Contest
Show us your public media pride on IU Day! Throughout the IU Bloomington campus, we will have WFIU/WTIU stickers and our popular Bob Ross IU Day buttons posted on bulletin boards. Take a picture of yourself wearing a sticker or button and tag WFIU and WTIU on Twitter or Instagram and use the hashtag #IUDay. You'll be entered in a drawing to win a public media fan pack, which includes a WFIU/IU logo hat, an I Heart PBS t-shirt, and a Mister Rogers sweater changing mug.
Not going to be on campus on IU Day? No problem! Take a selfie with your favorite WTIU, PBS, WFIU, or NPR gear and follow the contest instructions above.
---
Support WFIU and WTIU on IU Day
WFIU and WTIU members help make these local programs and events possible and much more. Look for special giving opportunities on IU Day to show your support for the stations you love!