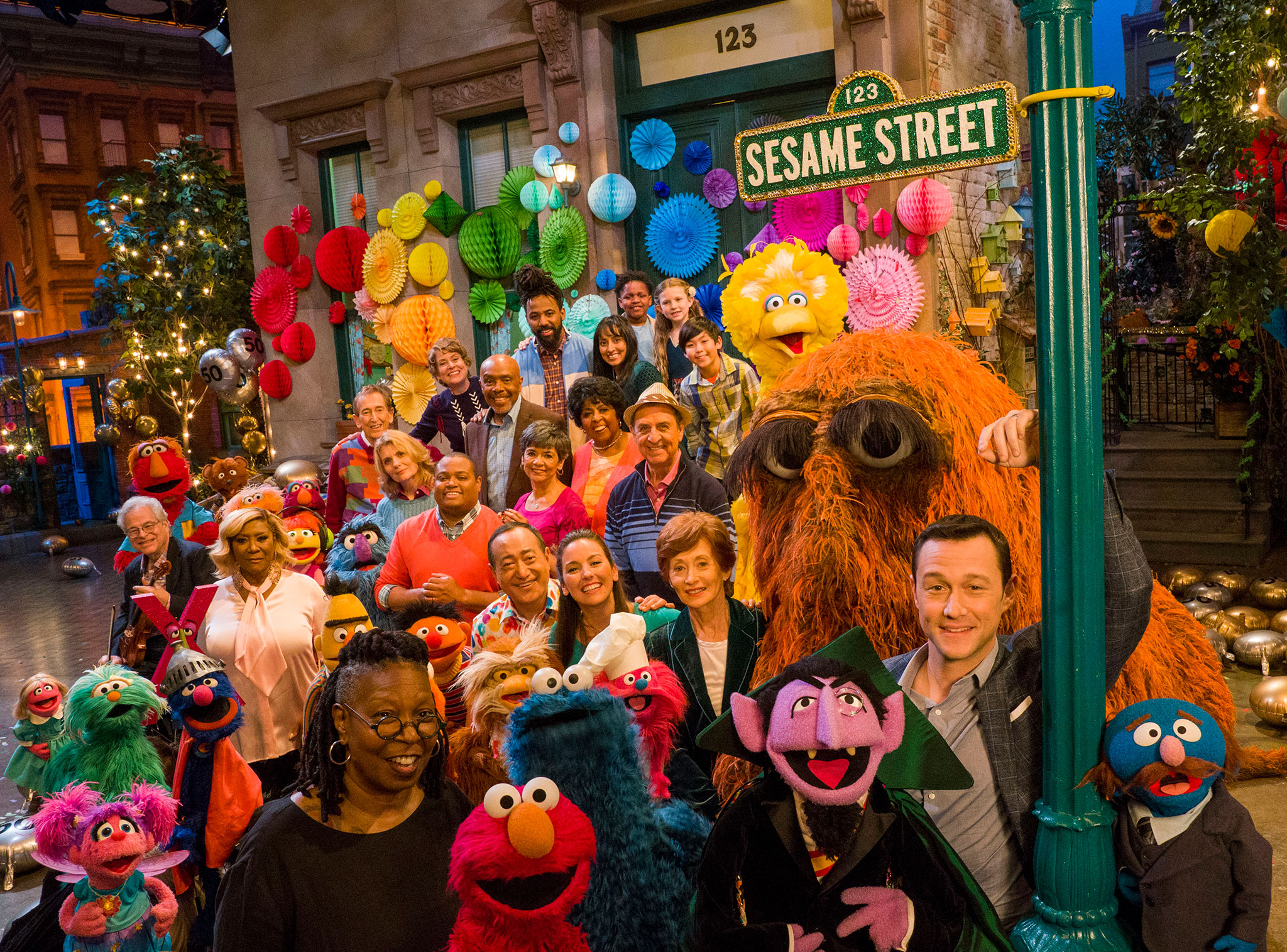 Sesame Street celebrates its 50th anniversary on November 10. In honor of this occasion, we asked the WFIU and WTIU staff to share their favorite memories of the series.
"Long before Zoe and Elmo came along, Grover was the favorite monster at our house (in the late 1970s/early '80s). I barely survived reading The Monster at the End of This Book to my younger brothers two to three times a day over the course of five years. These were also the days before DVRs and VOD/streaming on demand—so if you wanted to see your favorite episode or segment, you had to rely upon someone in the house screaming 'IT'S OOOONNNNNN!,' followed by a mad dash to the living room to the one giant console television on the floor before it was too late. Nothing caused our house to erupt in chaos and laughter like 'Telephone Rock' unexpectedly popping up. It's still one of my all-time favorite segments. I don't know if it's the telephone booth swaying, song, or the rock band annoying the operator, but it cracks me up!" —Brent Molnar, WTIU Station Operations Director
"Our youngest son Aaron Walker (now 34) loved the Count. When he was about 3-4, he dressed himself in his count outfit (complete with cape) and we headed to the WTIU studio. In those years, during fund drive, local children gathered at the beginning of both Sesame Street and Mister Rogers Neighborhood and were shown on camera. Video cameras were rare in those days, so it was an opportunity to have the VCR working back at home. Just before Sesame Street was about to begin, Keith Klein [former WTIU Program Director] asked the children if one of them wanted to count down to the beginning of Sesame Street. Aaron stood up and said loudly, 'Vone, thwo, trthree, vour...' We are delighted to have captured this moment on videotape." —George Walker, WFIU Classical Music Host, and wife Carolyn Lipson-Walker
"I LOVED Sesame Street when I was a kid, and as a grownup, I still think it's pretty cool that I get to watch it at work once in a while. In the course of a recent work shift, I happened to watch an episode in which Snuffleupagus and Big Bird have a disagreement and then make up. I have to admit that when they hugged at the end, I actually got a little choked up. The world has changed a lot in the past 40 years, but kids are still learning about friendship from Snuffy and Bird, and that just makes me happy." —Kate Crum, WFIU/WTIU Broadcast Engineer
"Sesame Street was my favorite show as a kid, and I credit it for helping me learn how to tell time. I grew up in days before on-demand viewing, so I had to watch everything in real-time. I knew when the big hand was on the 12 and the small hand was on the 8 that Sesame Street would be on! The episode that I still remember to this day is when Mr. Hooper died and how Big Bird had problems understanding what death meant. The characters did such a good job gently guiding Big Bird to the reality that Mr. Hooper wasn't coming back, and also that it was ok to feel sad about it." —Laura Baich, WFIU/WTIU Marketing Director
WTIU will air two new upcoming Sesame Street specials: Sesame Street's 50th Anniversary Celebration airs Sunday, November 17 at 7pm and Sesame Street: 50 Years & Still Sunny! premieres Wednesday, December 4 at 8pm.