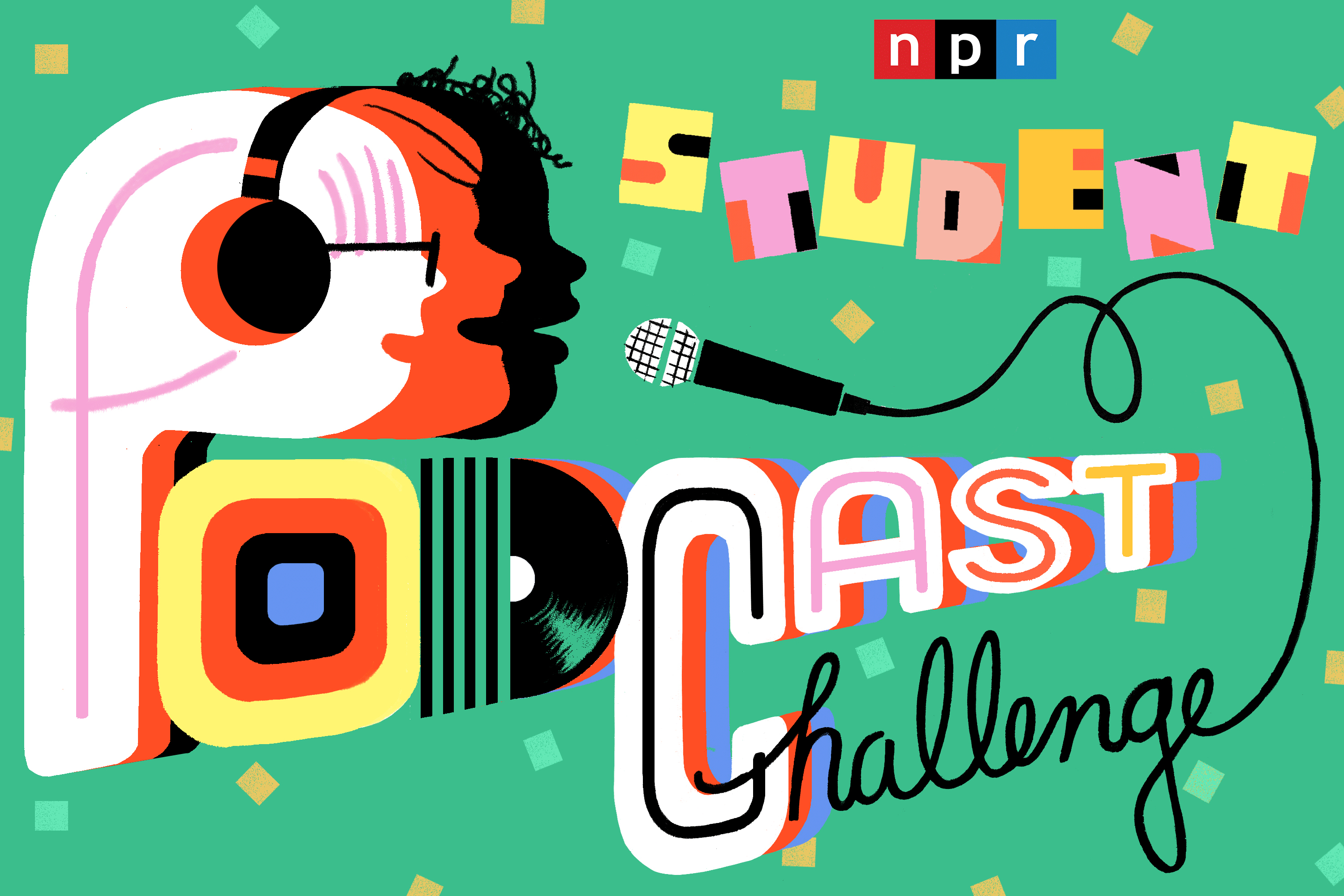 Seventh grade students at The Project School in Bloomington received an NPR Student Podcast Challenge honorable mention for their podcast: The Life of a Multiple. Created by Maddy and Zoe Waters and Ruth and Stefan Bartlett, The Life of a Multiple centers on their experiences as multiples (twins and/or triplets).
Starting in January 2020, NPR invited fifth through twelfth grade students around the country to create a podcast on subjects of their choosing in a competition for grand prizes and a chance to have their work be featured in segments on Morning Edition or All Things Considered. Student classes or extracurricular groups produced podcasts between three and twelve minutes long. A panel of expert judges decided the grand prize winners, finalists and honorable mentions based on the podcast's information and structure, personality and creativity, and production quality.
In The Life of a Multiple, Maddy and Zoe Waters and Ruth and Stefan Bartlett talk about their struggles, habits, and everyday lives, with stories of having to share a room, toys, and even a toothbrush. The four debunk myths and tall tales that they've encountered in their thirteen years of living as multiples.
The Waters and Bartletts began working on the podcast, with the help of their teacher, Pamela Cunningham, as part of a unit for their middle school journalism class in January. The group learned the ins and outs of podcasting, from the elements of podcasts to how to develop a story. Using NPR resources, they researched the rules, came up with their topic of multiples, created scripts, rehearsed, recorded, and then edited the podcast. 
The group was nearly finished before The Project School's Spring Break, which began March 14. Once online schooling began after this, the students finished final edits at home, with Cunningham submitting the podcast to NPR on their behalf. Out of 2,200 overall entries, The Life of a Multiple was one of 215 honorable mentions.
Listen to The Life of a Multiple here.