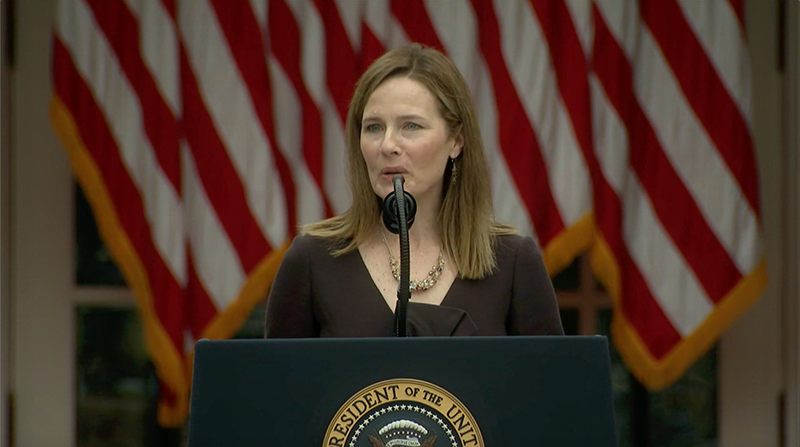 Starting Monday, The Senate Judiciary Committee is scheduled to begin hearings for Supreme Court nominee Amy Coney Barrett, President Trump's pick to fill the seat of Ruth Bader Ginsburg, who died in September.
WFIU will carry NPR's special live coverage on its main channel, scheduled to begin at 9 a.m. on Monday, October 12 through Wednesday, October 14. The committee will vote on Barrett's nomination Thursday, October 22.
During the hearings, WFIU's regularly scheduled music programming will move to WFIU2. WFIU2 is available at 101.9 FM in Bloomington, 100.1 FM in Seymour, and streaming online at wfiu.org.
WTIU will carry PBS NewsHour's live coverage on its World channel (30.2) October 12-14 at 9 a.m. On October 15, PBS's coverage will be online only.