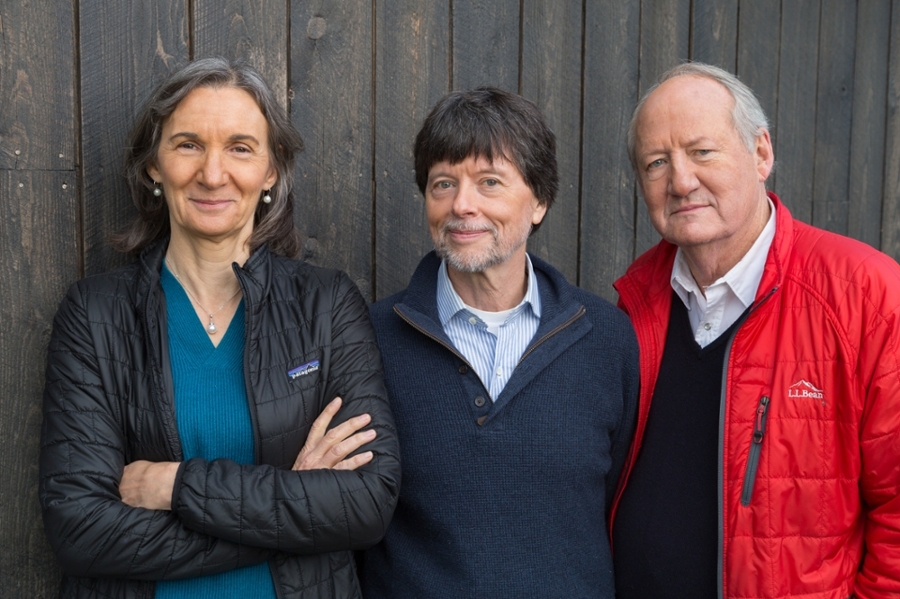 PBS sat down with Ken Burns, Dayton Duncan, and Julie Dunfey, the creators of the highly anticipated documentary, Country Music, to ask them about the film and their thoughts on the beloved American art form.
Q: Why was it important for you to tell the story of country music?
We think it fits into the tapestry of American history we've been weaving in our films for decades. Like jazz, country music is a uniquely American art form. Like baseball and like the national parks, it's also something that was "invented" here. And like so many of our other films, it offers yet another window to explore our history, our culture and who we are as Americans. Its story is filled with a lot of fascinating people, many of whom rose from the most abject poverty but dreamed big dreams, and through their determination—and especially their talent—created great art that has touched millions of people: songs that will endure through the ages.
Q: What was the most surprising thing that you discovered during production?
There were lots of surprises. We found stories that take such unexpected turns, a novelist would probably never include them in a work of fiction—but in this case, they're true. There are surprising stories about how certain songs came to be written, which add a whole new depth to the appreciation of that particular song.
But probably the biggest revelation that kept recurring throughout our investigation of the music's history was how diverse country music's roots are and how many branches of music it sprouted. It is not—and it never was—one style of music. It defies being put in a silo separate from the broader American songbook, and it constantly explodes whatever stereotypes people might have of it.
Q: What story do you share in the series that you would like to viewers to look out for?
We're tempted to say it's the final story of our final episode—so viewers will watch all eight episodes waiting for it! But each episode has great stories, great characters and especially great songs.
One story that always amazes people is in Episode Five, when Loretta Lynn begins coming out with self-written songs drawn from her own life experiences, including her turbulent marriage. The same year, the National Organization for Women was founded, and the year the phrase "women's liberation" was first used, Loretta released her first number-one single: "Don't Come A Drinkin' With Lovin' on Your Mind." It was a brash statement—and a great song that drew legions of female fans who believed that, at last, someone was speaking for them. And when Loretta wrote "The Pill," her label held back releasing it for two years; when it was finally released, some stations refused to play it, until demands from her fans made it a country hit that crossed over to the pop charts. Loretta is just one of many incredibly strong women who populate each episode of our series.
Q: What do you hope your viewers will take away after watching COUNTRY MUSIC?
We hope they'll see how intertwined country music is with all forms of American music, how it's always crossed racial and cultural fences that our society foolishly erects, and just how broad its embrace is. From Appalachia's fiddle and banjo tunes to rollicking Western swing; from the Nashville Sound to the Bakersfield Sound, Memphis rockabilly to Austin's "outlaws;" from church songs to honky tonk, train songs to cowboy ballads, songs about heartbreak and songs about hope, country music has never been constrained and confined into one simple category. Like America itself, it's too big for that.
Q: Why do you think audiences of all ages will be interested in COUNTRY MUSIC?
In the film's introduction, some of country music's biggest stars probably say it best. Garth Brooks says it comes "from this heart and soul that we all have; it's great music that really hits us, because we're all human." Charley Pride says, "You can look and find a country song to fit any mood you're in; sometimes it might make you cry, but you'll feel better." And the incomparable Dolly Parton told us, "You can dance to it, you can cry to it, you can make love to it, you can play it at a funeral––it has something in it for everybody." We hope viewers will feel the same about our film: there's something in it for everybody.
Q: Why is it important that stories like this are captured on film?
We never view our films as the final word on any topic; we like to think of them as introductions to a part of our shared past, and an invitation to people to then explore it on their own. We're glad that our films reach millions of people with stories we think are essential for understanding American history. This one presents a complicated chorus of American voices joining together to tell a complicated American story, one song at a time.
Q: The series features interviews with musicians who aren't traditionally in the realm of country music such as Paul Simon, Elvis Costello and Jack White. Why did you decide to include their voices in telling the story of country music?
Including the comments from artists from other forms of music adds a depth and perspective to understanding country music, as well as its tangled relationship to those other types of American music. Wynton Marsalis, who was our main on-camera guide in JAZZ and appears many times in COUNTRY MUSIC, is especially helpful in making those connections. "There's a truth in the music," he says. "And it's too bad that we as a culture have not been able to address that truth. The art tells more of a tale of us coming together."
Q: How does COUNTRY MUSIC differ from your other films, such as JAZZ and BASEBALL, that similarly explore our nation's history and culture?
In some ways, they all look at American history, particularly across the twentieth century. But each one has its own way of telling that story—its own lens, if you will, of seeing that story unfold. Charley Pride was inspired by Jackie Robinson's breaking of baseball's color barrier to try pitching as a way out of picking cotton on a sharecropper's farm; he eventually found greater success as a country singer with his powerful voice instead of his pitching arm. Willie Nelson was as influenced by the jazz guitarist Django Reinhardt as he was by his other musical hero, Ernest Tubb. "It's all intertwined," as Brenda Lee tells us. But each film has its own stories and its own cast of characters.
Q:  What is your favorite country music song?
Dayton: My favorite country song is whatever Merle Haggard song is playing at the time. And Kris Kristofferon's "Sunday Morning Coming Down." And Emmylou Harris's "Boulder to Birmingham." And Waylon Jennings's "Dreaming My Dreams." And . . . well, I'll stop there for now.
Julie: Merle Haggard's "Today I Started Loving You Again," Dwight Yoakam and Buck Owens's "Streets of Bakersfield," Emmylou Harris and Gram Parsons's "Love Hurts," Guy Clark's "L.A. Freeway," " Patsy Cline singing Willie Nelson's "Crazy."
Ken: Hank Williams's "I'm So Lonesome I Could Cry" and Johnny Cash's "I Still Miss Someone," especially when it's sung by Rosanne Cash at the end of our film.