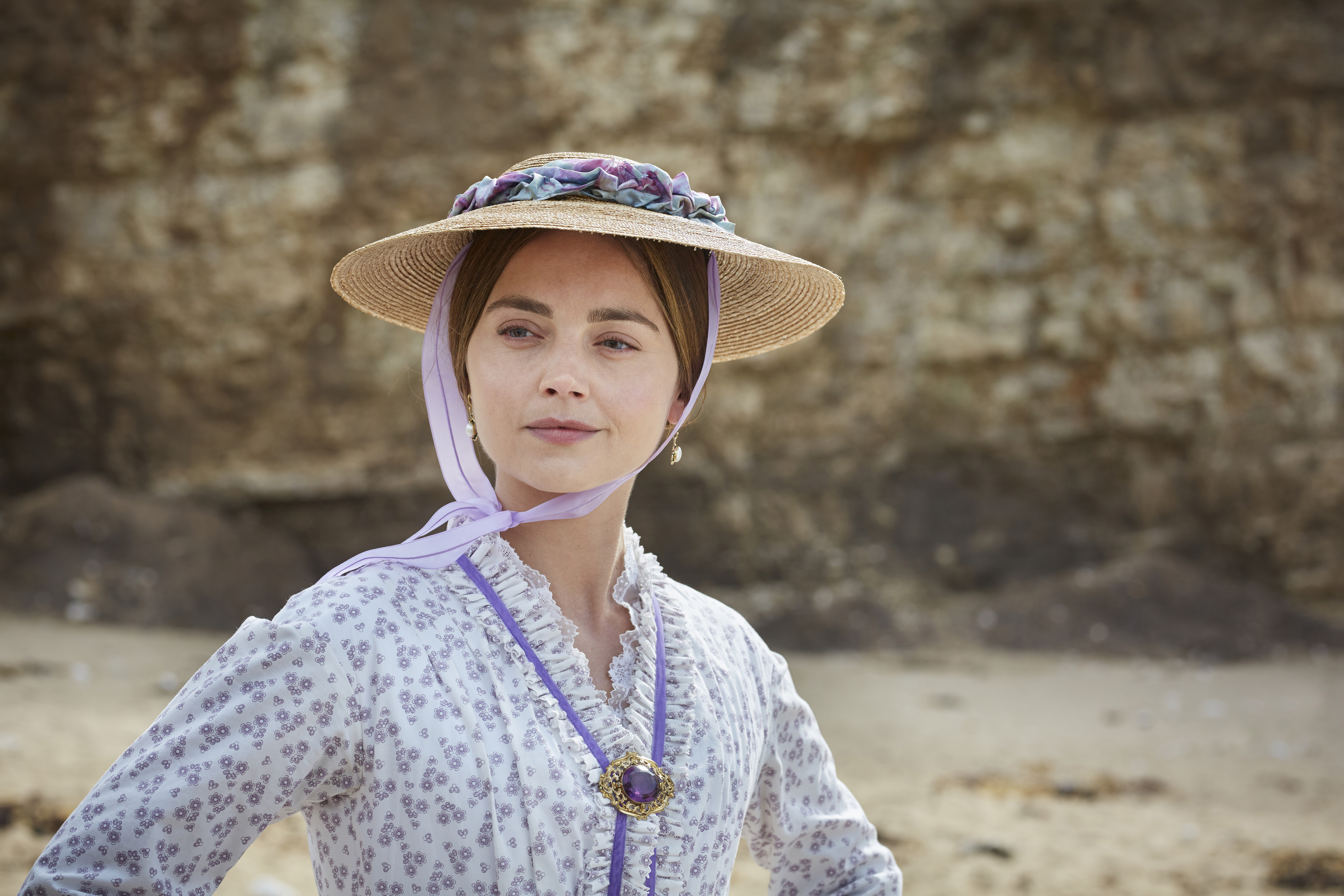 MASTERPIECE celebrates 50 years of riveting stories, memorable performances and magnificent costumes this year. It premiered January 10, 1971 and has since become the longest-running, most perennially watched weekly primetime drama series in American television history.
But do you know everything about the series? We found some of the most interesting behind-the-scenes stories and interesting facts about some of our favorite MASTERPIECE programs, from Pride and Prejudice to Sanditon. So pour a cup of tea and read up on these MASTERPIECE stories you've probably never heard.   
Preview the 2021 MASTERPIECE 50th anniversary season here.
10. The Sanditon score was inspired by The Clash and A Star Is Born.
Composer Ruth Barrett had some unlikely inspiration when writing the music for Sanditon. She and director Olly Blackburn wanted to capture the wild energy and swagger some of the characters brought to the story. Music by '80s punk bands The Clash and The Pogues really captured that for them. But a big breakthrough moment came when Barrett was watching A Star Is Born on a plane. The song "Out of Time" came on, and she immediately thought of Sidney, played by Theo James. "It's got that kind of sexy bad boy swagger to it," she said in an interview with MASTERPIECE.
You can listed to a playlist of Barrett's influences and reference tracks for Sanditon here on Spotify – it's free!
Another interesting fact about Barrett is that she also composed the music for Victoria and The Durrells in Corfu!
Stream all episodes of Sanditon on WTIU Passport >
9. Aiden Turner of Poldark is a ballroom dancer.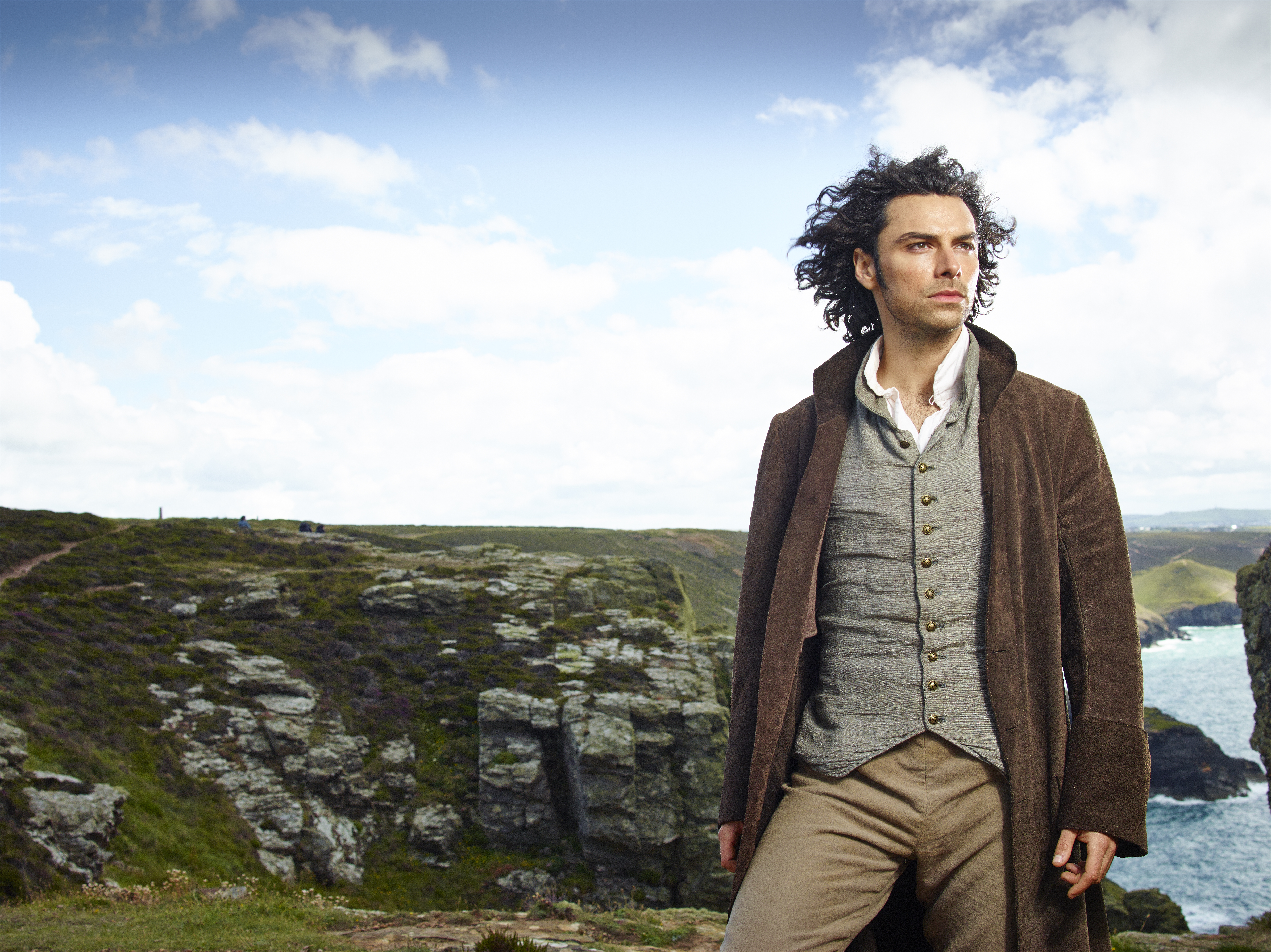 That's right – Ross Poldark not only melts hearts on the screen but also on the dance floor. Aiden Turner spent a decade competing in amateur ballroom dancing competitions in his teenage years. He represented his home country of Ireland, but said in a 2018 interview on The Graham Norton Show that he didn't have the discipline to "go pro." But it probably made his Poldark ballroom scenes easier!
Check out this behind-the-scenes video of a Poldark dancing scene, including a surprise dance to a 20th-century track.
Stream all episodes of Poldark on WTIU Passport >
8. The adorable litter of puppies in The Durrells in Corfu really did need homes.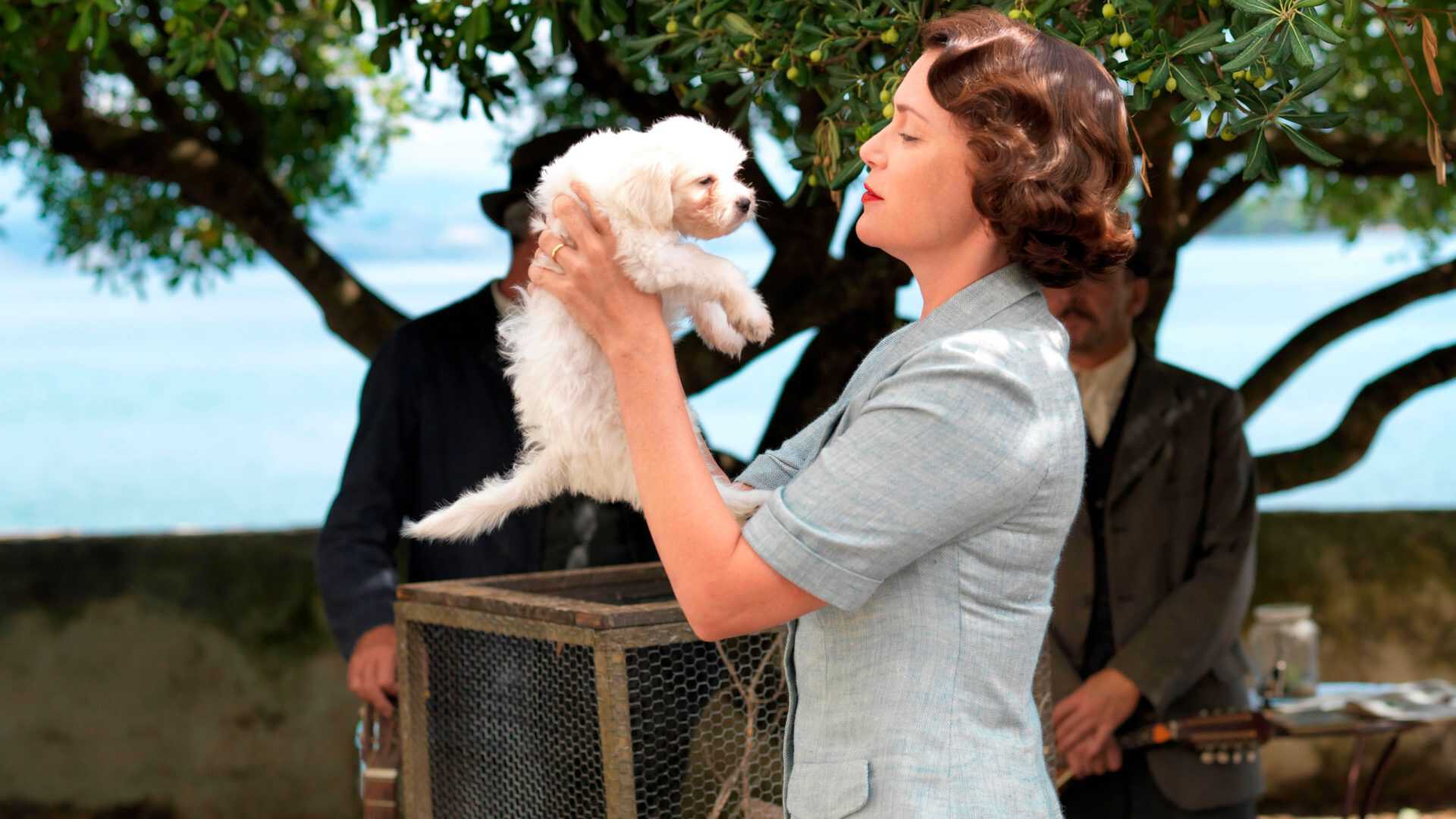 Gerry saved a family of puppies in Season 1, and that wasn't entirely fictional! The puppies on screen were homeless when the show began filming, and they all found homes thanks to the production. Josh O'Connor, who played Larry, said he almost adopted one himself, "But I called my housemate and he said, 'Don't bring it home. We can't look after a dog. We can't look after ourselves!"
Stream all episodes of The Durrells in Corfu on WTIU Passport >
7. The New England home of the March family in Little Women was built from scratch … in Dublin.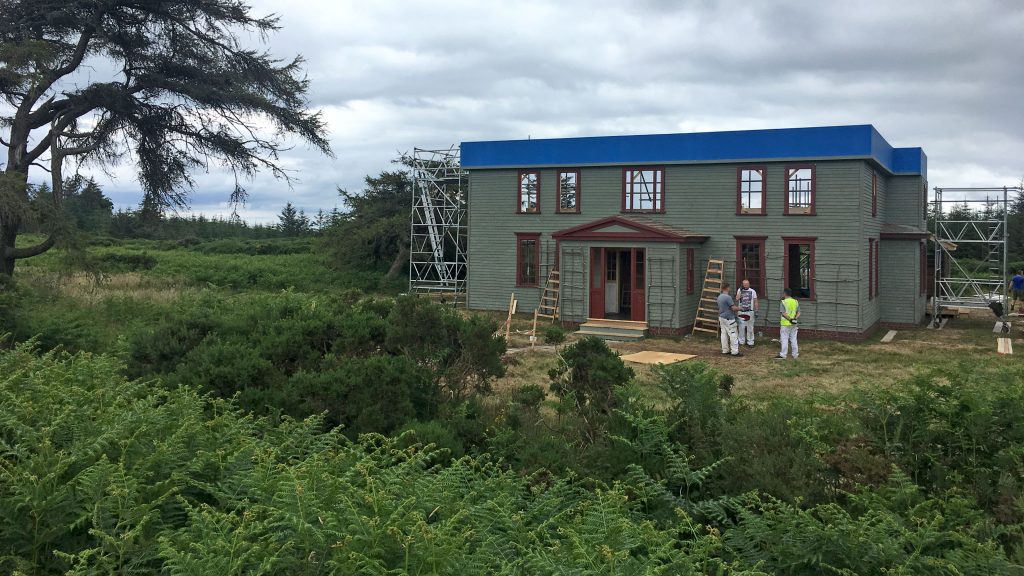 Little Women is the story of a New England family in the 1800s, but this MASTERPIECE adaptation was produced and filmed in the UK, so producers had to get a little creative with the set. They found a rifle range an hour from Dublin and built the whole thing from scratch. "That was a good, quiet location that had some kind of vegetation that would pass for New England," said MASTERPIECE's Executive Producer Rebecca Eaton. "Because it took place over four seasons that was very important: you have to have some things that will stay the same, you can't be pasting leaves on maple trees then taking them off." But even with all the work that went into constructing the exterior, the interior scenes were constructed elsewhere, at a studio near Dublin. So no interior scenes were actually filmed at that house they built in the middle of nowhere!
Read more on-set secrets of Little Women from Eaton.
Stream all episodes of Little Women on WTIU Passport >
6. Pride and Prejudice (1995) featured an actor who was related to Jane Austen.
Snobbish Caroline Bingley is a character that Austen fans love to hate. But Anna Chancellor, who played Caroline in the beloved 1995 MASTERPIECE Pride and Prejudice, is actually related to Jane Austen. She's distantly related to Austen's older brother Edward. And this wasn't the only MASTERPIECE series in which she appeared. She's had roles in Downton Abbey, Grantchester, Inspector Morse and Agatha Christie's Poirot.
5. Ruth Wilson plays her own grandmother in Mrs. Wilson.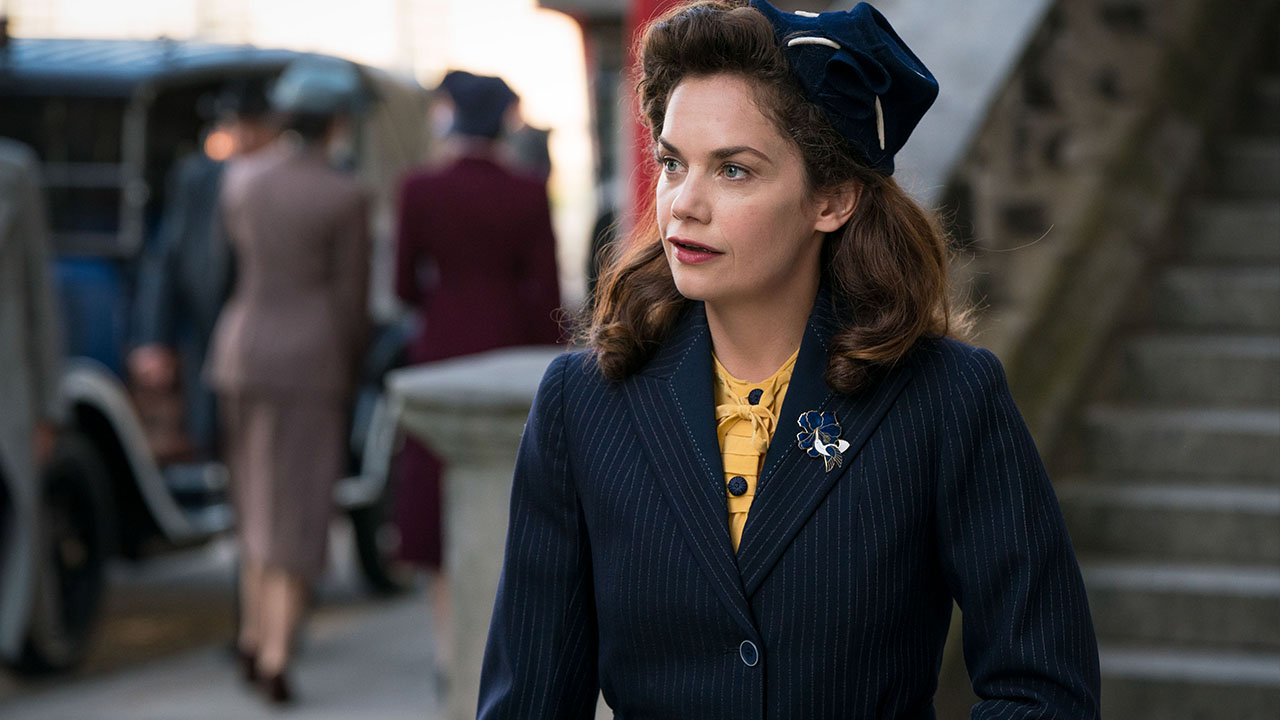 Did you ever wonder how writers came up with the plot for the spy thriller Mrs. Wilson? Well, straight from lead actress Ruth Wilson's real grandmother. When Alison Wilson's husband suddenly died, she discovered he had another, secret family. Ruth said "It's probably the hardest thing I've ever done – I think it's the hardest role I've ever played," about casting herself as her grandmother. Alison fell in love with Alexander Wilson during the war. He was an MI6 agent, successful novelist, devout Catholic and more mysterious than Alison ever knew.
Read more about the enigmatic Alexander in this MASTERPIECE interview with biographer Tim Cook.
Stream all episodes of Mrs. Wilson on WTIU Passport >
4. The French manor featured in Victoria Season 2 has a distinct Indiana connection.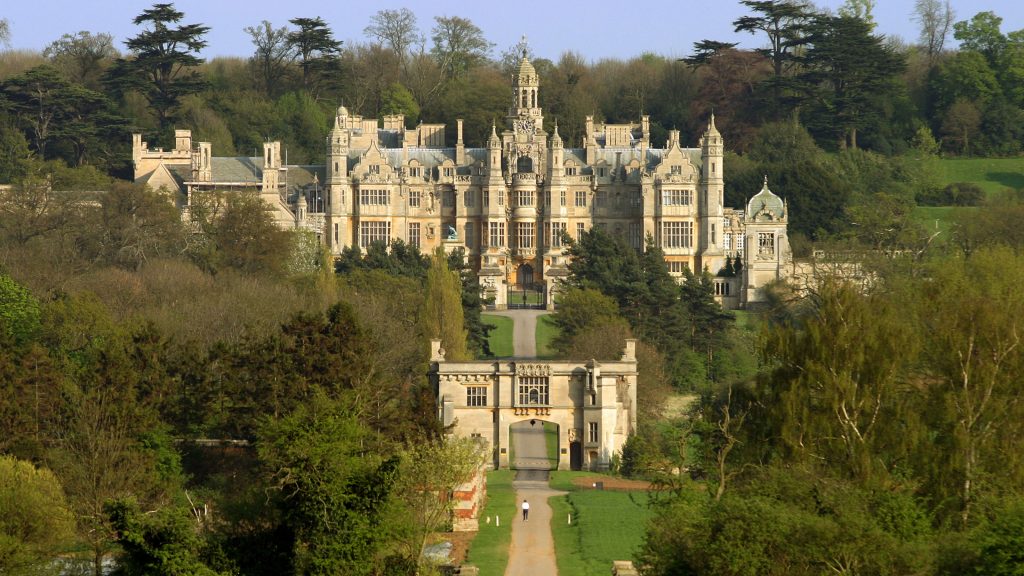 Victoria took her royal court to France in Season 2, Episode 3. But in reality, the cast and crew traveled to Harlaxton Manor in east central England. The manor has appeared in many films, including The Haunting (1999) and The Secret Garden (2020). But this mid-1800s manor also has a strong Indiana connection – it's the British campus of the University of Evansville, Indiana. All Harlaxton study abroad students live, eat and study at the manor, located about an hour north of London by train.
Stream all episodes of Victoria on WTIU Passport >
3. Endeavour's writers can add 'Wrote, staged and produced an opera' to their resume.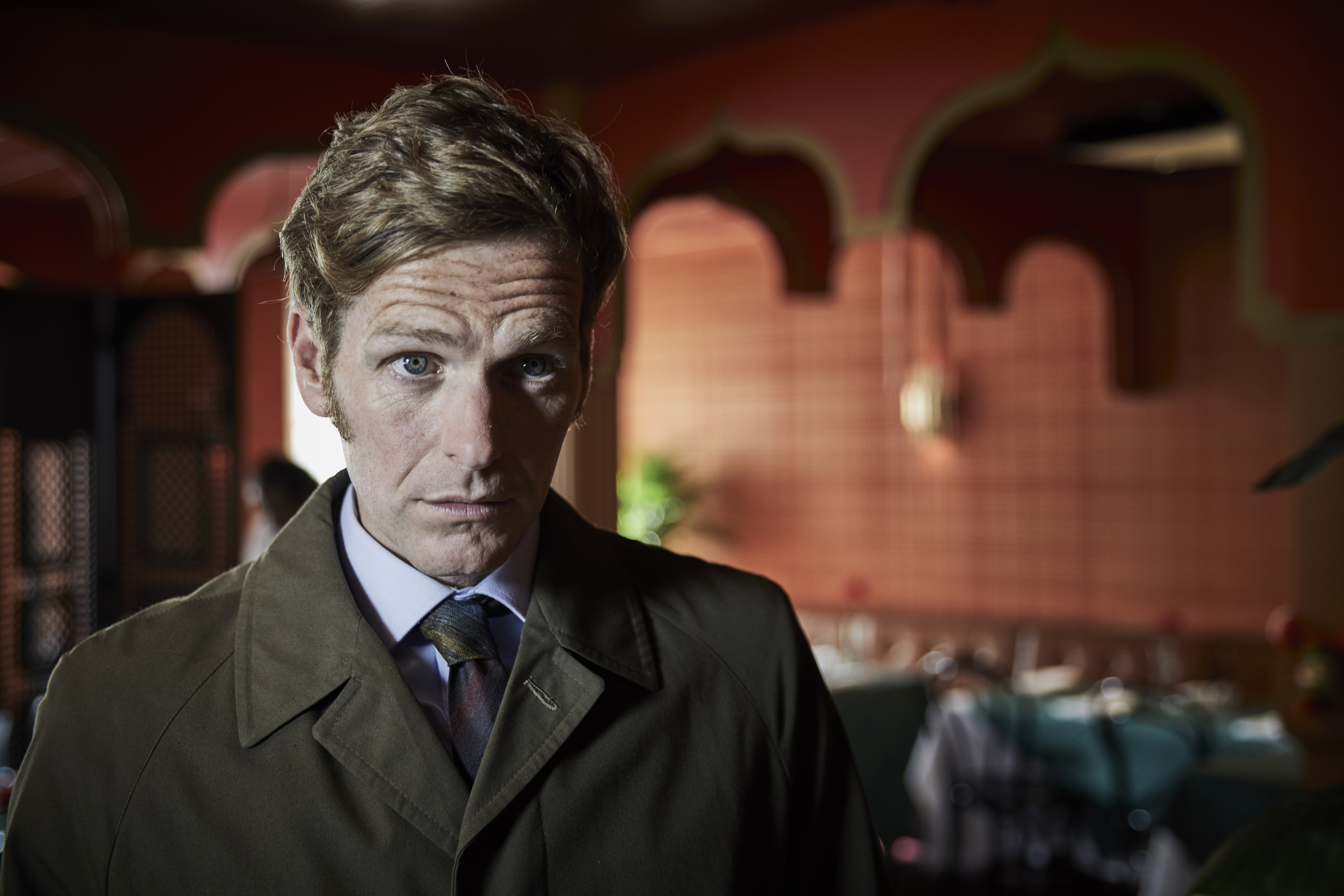 The Season 7 premiere of Endeavour starts at an opera house in Venice. And even if you are an opera buff, you probably didn't recognize the opera being performed. That's because Endeavour writer Russell Lewis wrote the opera specifically for the show. It was translated to ancient Italian, and he worked with Shaun Evans, who plays Endeavour and directed this episode, to get true opera singers to learn and perform it. Listen to part of it here in the Season 7 preview.
Stream all episodes of Endeavour on WTIU Passport >
2. If you've watched Sherlock, you've met Benedict Cumberbatch's parents.
Sherlock's parents appeared a few times in the series, once when they visited his flat for tea, another for an uncomfortable meeting with Mycroft, and once more for Christmas dinner. But did you know that actors Wanda Ventham and Timothy Carlton (full name Timothy Carlton Cumberbatch) are Benedict Cumberbatch's real parents? They're both career British actors.
Stream Season 4 of Sherlock on WTIU Passport >
1. The servants' quarters in Downton Abbey weren't actually filmed at Highclere Castle. 
This one might spoil some of the magic of Highclere Castle for Downton Abbey fans … not all scenes were filmed at the incredible home. In fact, none of the 'downstairs' scenes were filmed there. Highclere Castle was perfect for most of the 'upstairs' scenes, but the servants' quarters have been modernized, so producers needed to find an alternate location for all scenes that took place in the kitchen and attic living quarters. Those were built and filmed at London's Ealing Studios. Jessica Fellowes, author of The World of Downton Abbey, said this made producers pay really close attention to continuity when filming. "For example, Thomas might be filmed leaving the kitchen with a plate of food for upstairs and would then appear two weeks later in the dining room!"
Watch MASTERPIECE with PBS Passport

Whether you want to immerse yourself in a comforting classic, or delight in a more recent show, MASTERPIECE has you covered. With PBS Passport, you can stream at your own pace, on your own schedule. Find out about all the MASTERPIECE shows that are available to view right now.