The coronavirus pandemic has made life difficult for just about everyone in recent months. For Bloomington-based potter Barb Lund, it's been quieter than usual.         
"During normal times, this is a house where people are in and out of here all the time," she said. "And now without them here, it's really strange."
Lund's been an Airbnb host for the past five years or so. Her century-old house doubles as her art studio and a popular vacation rental. But since the coronavirus pandemic started in March, she's had only one guest.
"When my guest did come last month, I had to rehearse to myself my patter, the introduction that I do," Lund said. "You know – are you a coffee drinker? This is how shower works, this is the cat."
Lund isn't alone, at least when it comes to limited guests. After the pandemic hit the U.S. and states began enacting lockdowns, travel plummeted to a near standstill. Hotel occupancy fell to almost 20 percent nationally in April, and is still under 50 percent in Bloomington, according to Erin White, Visit Bloomington's director of leisure marketing and media. Normally, it's around 60 or 70 percent.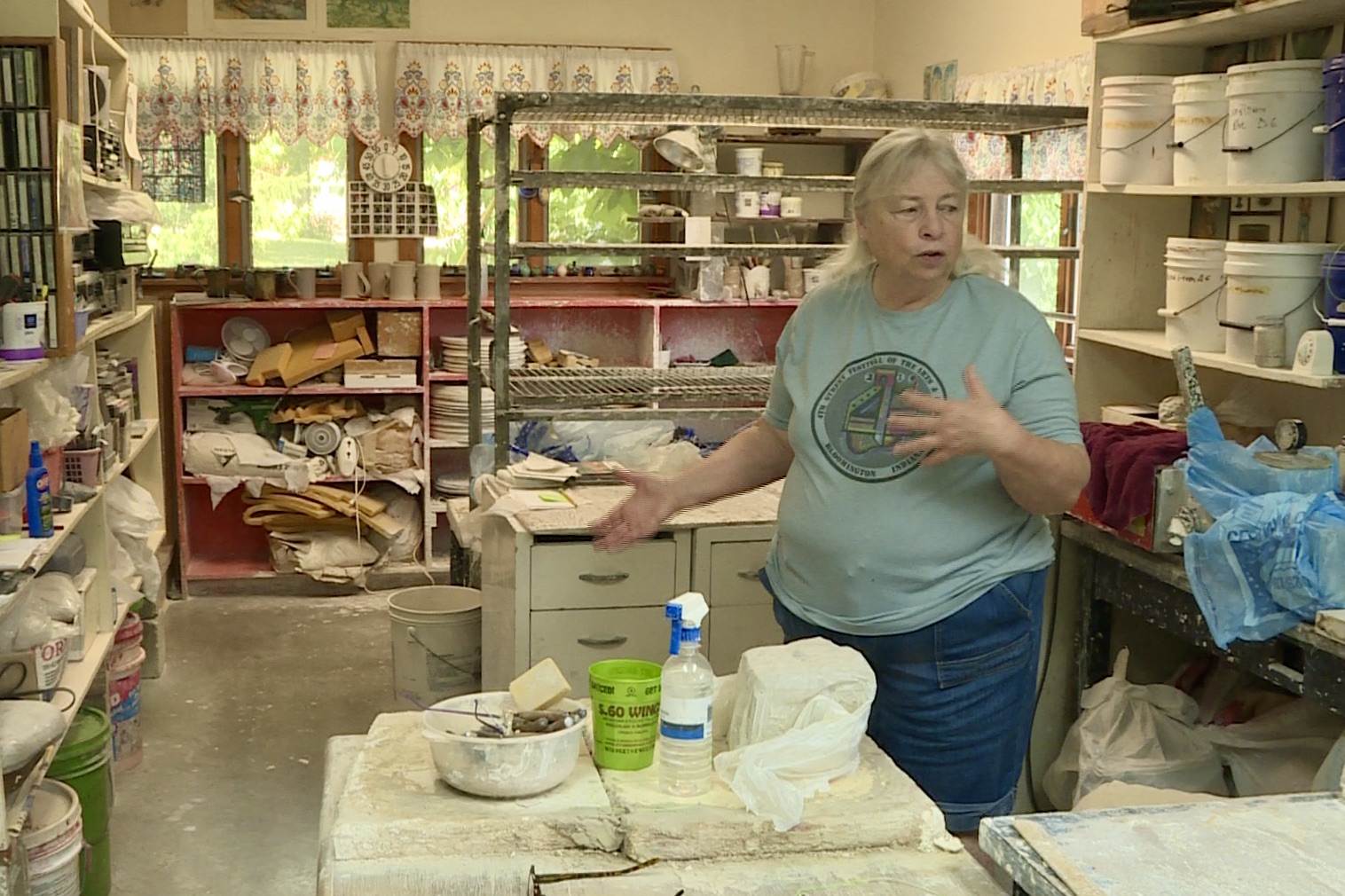 "The visitor return has been slow," White said. "But we are seeing some signs of optimism with some increases in hotel stays, as well as the vacation rentals in our community. So we're encouraged by the numbers that we're seeing."
For short-term vacation rentals like Airbnbs, Bloomington occupancy was at 31 percent in the month of June, which was actually a noticeable increase from previous months. Unfortunately for "superhost" Georgia Koushiafes, those stays haven't been at her place.
"Last year at this time – I looked it up – last June, I made $600 on [Airbnb rentals]," she said. "And this year, zero."
While not having to worry about guests has meant more time for Koushiafes and her grandkids, it's also meant less money in the bank.
Visit Bloomington executive director Mike McAfee says from January to June of this year, Monroe County lodging business is down 50 percent compared to 2019. And from the pandemic period of April to June, it's down 80 percent. 
Even though things have been trending upward with summer travel, much of Bloomington's fall tourism traffic is Indiana University-related, including student move-in, Hoosier sporting events and parent weekends. Many people also visit for conferences and festivals, but those have all been canceled. And with COVID-19 here to stay, there's no telling when they'll get going again.
"I really have no idea what is gonna happen in the fall," Koushiafes said. "I mean, I've been trying to just take it day by day and see what happens. Normally, by this time, I would have had many reservations for the fall. But now, I have none."
Fortunately for Lund and Koushiafes, the money they make from their rentals mainly supplements their regular income. But a significant drop in tourism would also be a blow to the local economy, which has already taken its lumps from the pandemic. 
White says on top of spending money on lodging, tourists are an important revenue source for the city's restaurants, shops and attractions.
When alumni come back to Bloomington, one of the first stops for a lot of them is Bloomington staple, Nick's English Hut. Owner Susan Bright says she's cautiously hopeful for the fall, but after the first month back to in-person dining, numbers still trail last year's by more than 50 percent.
"Our summer is really driven by a lot of sports complexes around Bloomington," Bright said. "They have conferences or just games, matches, whatever it is – soccer, basketball. And so, we haven't gotten those groups in this year."
A drop in tourism would also mean fewer funds from the innkeeper's tax. That money's used to run the Monroe County Convention Center, and while projections indicate the funds are secure, the pandemic could still lead to a potential million dollar shortfall.
With fears of a second coronavirus wave in the fall, tourism officials like White hope concerned travelers might look to short-term vacation rentals as a possibly safer alternative to hotels.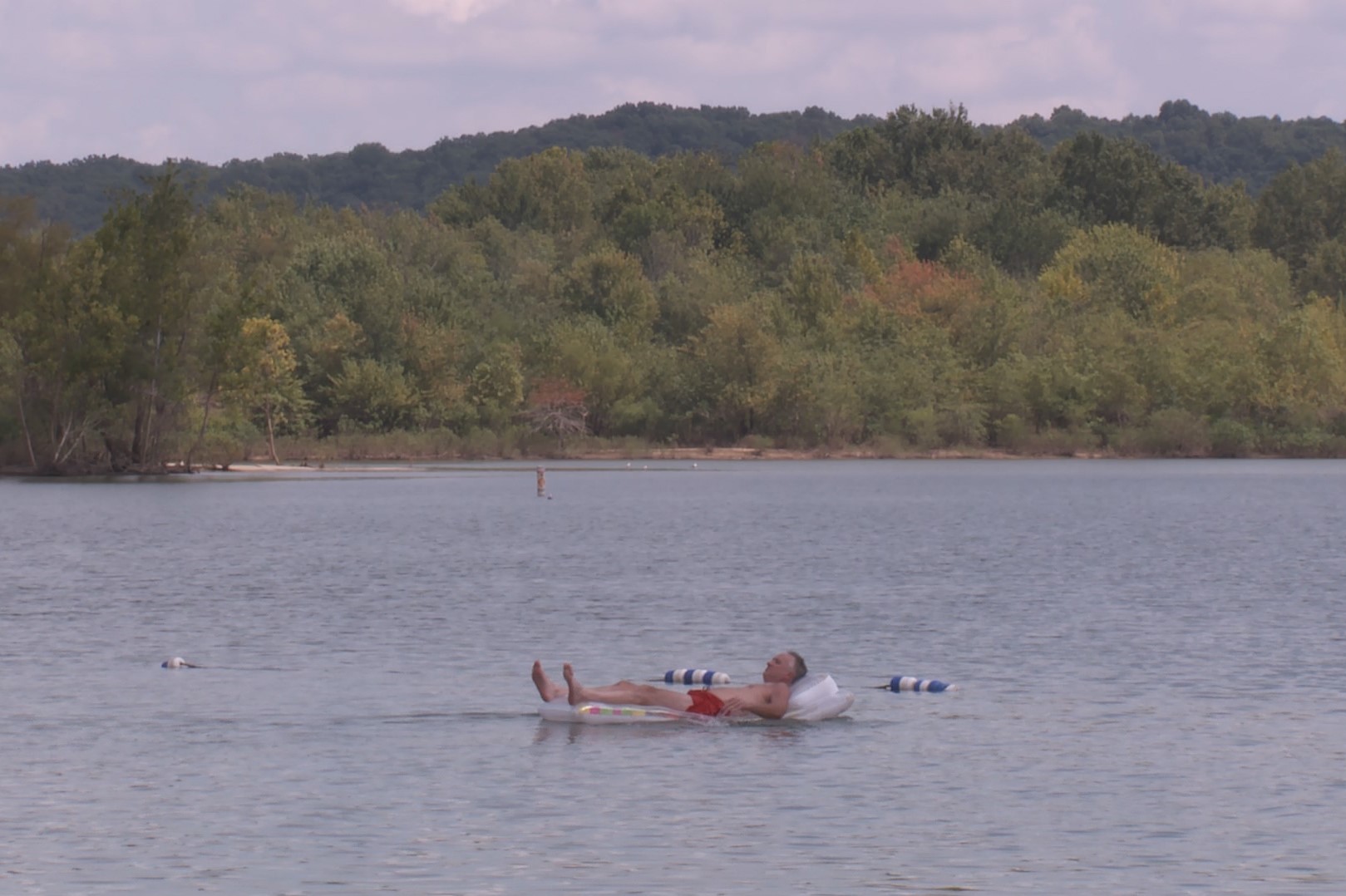 "We're very hopeful that we continue to cautiously reopen and that those visitors feel safe coming into our community," she says. "The experiences and the cleaning policies and procedures that our hotels and our other lodging facilities are really putting out there should give those visitors some comfort to know that when they're when they are visiting Bloomington in Monroe County, that they're safe here."
Hotels have been stepping up disinfecting and cleaning protocols, and Airbnb released a 38-page handbook on cleaning for hosts in June.  
And with locations like Lake Monroe and Hoosier National Forest nearby, White hopes they'll see Bloomington as an outdoor destination to escape to after being cooped up at home for months.
"While folks are taking safety as a paramount precaution, giving them the opportunities to explore those wide open spaces and safely social distance but also escaping their own homes and backyards [is important]," White said. "I think that we're in a great position to be able to offer, for a visitor, an opportunity to do that."
The state will continue taking caution with reopening; Governor Eric Holcomb has said Indiana will continue with its "Stage 4.5" to reopening through at least next week.
For the latest news and resources about COVID-19, bookmark our Coronavirus In Indiana page here.